Mt. San Antonio puts up a fight, but Fullerton comes out victorious
What looked like a tight game early, changed in a flash following one big hit in one big inning, along with some very strong pitching. These factors are the reason the Hornets were able to secure a 6-2 win against the Mt. San Antonio Mounties in Thursday's matinee. The Hornets record now stands at 4-0 on the young season.
Hornets freshman Matt Romero, the day's starter, took the win, pitching seven strong innings, scattering six hits, one unearned run, no walks, and two strikeouts in his outing. As for the Mounties starting pitcher Michael Flores, he took the loss, tossing five innings, allowing three hits, one unearned run, one walk, and recorded three punch outs.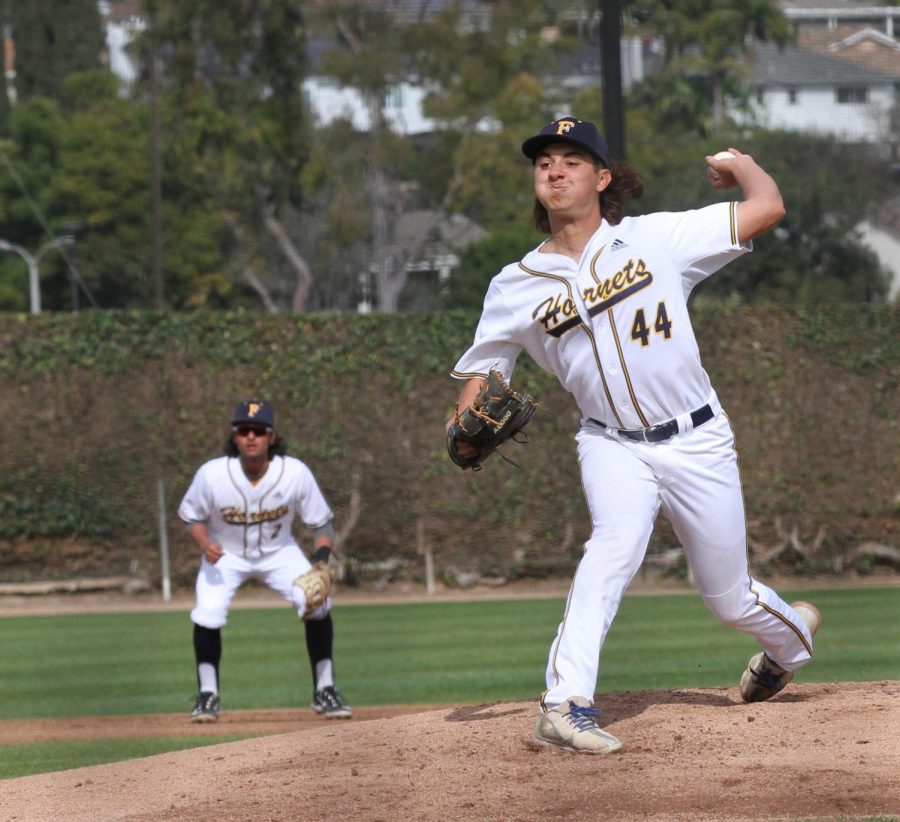 The sixth inning saw The Hornets score five runs to take their lead up to 6-0, during a bases loaded, zero outs situation.
Leading off, freshman outfielder Diego Franco singled to first base off of sophomore pitcher Trent Merrill, who started the inning in relief of Flores. This was followed by freshman infielder Tank Espalin working a walk to put two runners on base.
The Mounties bad luck continued, as Hornet sophomore outfielder, Isaiah Marquez singled, which filled the bags with Hornets.
With the bases juiced and still no outs, sophomore catcher Elie Kligman drew another walk, moving all runners from station to station. This one was off the arm of a new Mounties reliever, freshman Ryan Silvers, bringing in a run for the Hornets, taking their lead to 2-0. Freshman outfielder Britton Beeson executed the game breaking hit in a huge spot, a double down the left field line, which drove in all three base runners to take the Fullerton lead up to 5-0. He advanced to third base on the throw.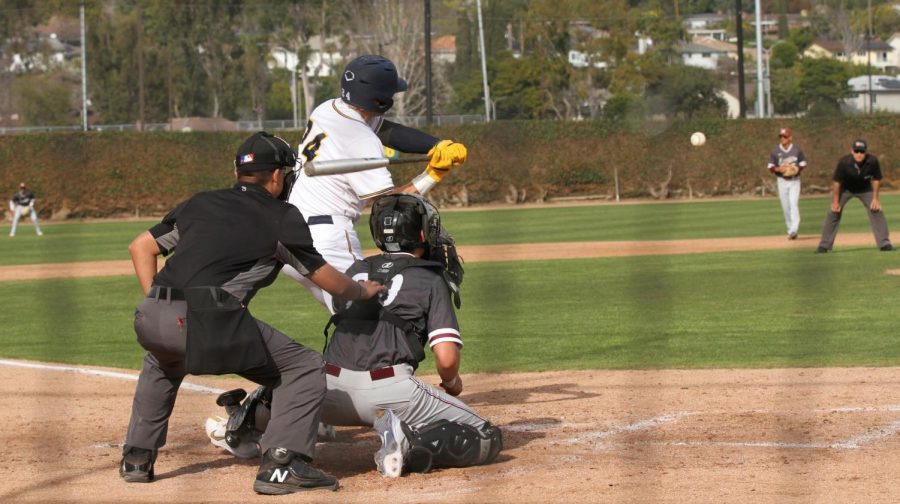 Beeson then scored to make the score 6-0 on a sacrifice fly from sophomore DH Bryce Gamble. "We had put together some good at-bats and we got ourselves in some good count leverage situations," said Hornets Manager Chad Baum.
Mt. San Antonio's bats started cracking in the seventh inning, as they scored a run and recorded two hits. This rally was killed, however, by a pitcher's best friend, a double play. Fullerton sophomore shortstop Jimmy Blumberg tossed the ball to freshman second basemen Landon Runge for one out, who then fired on to Espalin at first to end the frame.
The Hornets found themselves in some more trouble in the eighth inning, as Mounties sophomore infielder Damien Delgadillo singled in sophomore catcher CJ Ontiveros, bringing the score to 6-2, which ended up being the final.
Sophomore left-handed pitcher Nathan McManus closed the game out for the Hornets, only allowing two hits and one run, while punching out two batters on his way to collecting the six out save, his second of the season. "My job today was to make sure they didn't get any more runs, so we can get the win." said MacManus.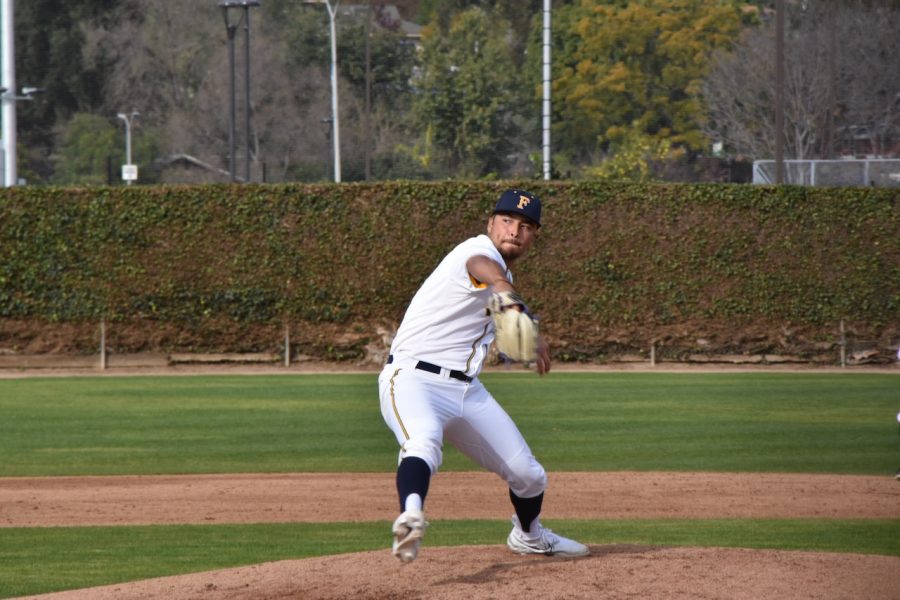 The Hornets (4-0) next series will be against the Palomar College Comets (1-1), first at home Friday, Feb.3 at noon followed by a game on the road Saturday, Feb. 4 at noon.