Cadena Cultural Center Relocates to Student Development and Engagement Room
The Cadena Cultural Center has relocated from its former rooms in the Cruz Reynoso building, to room 512, joining the LGBTQIA+ Resource Center and Grads-to-Be Undocumented Students Services.
This new hub of diversity is designed for a warm, home-like atmosphere, where students can feel safe and valued. They can relax on the comfortable couches and chairs, with snacks, to enjoy the big-screen TV when they feel like hanging out. The walls are adorned with butterflies, a symbol of beauty, transformation, and freedom. Everyone is welcome to suggest additional decor and events they would enjoy. One student, who prefers to remain anonymous, said, "I feel at peace here. It's a nice place to visit when I feel stressed."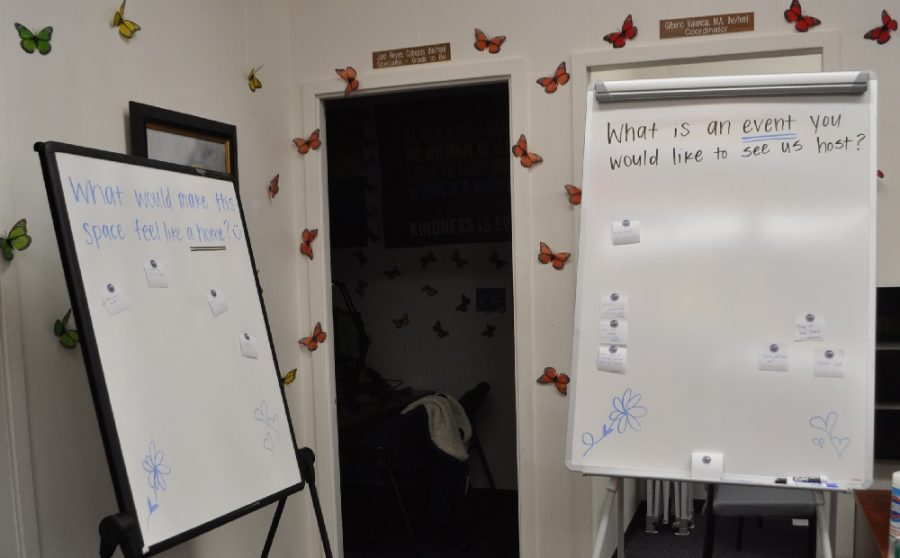 The term "Cadena" ("chain" in Spanish) is used to describe the network of the diverse cultures that make up the Fullerton College community. The Cadena Center offers cultural tours and museum visits, open to all current students, faculty, and staff to RSVP and attend. Fullerton College student, Caroline James, a history major, hopes to go one of the center's museum visits saying, "I really love museums. I can spend all day at one."
The Cultural Center contributed their time and energy to join the other departments to create this year's Lunar New Year celebration. In response to increases in hate speech on campus, the center posted a statement of solidarity, encouraging "faculty, staff, and students to counteract this hate by engaging in efforts that support our AAPI communities on campus and in our local communities."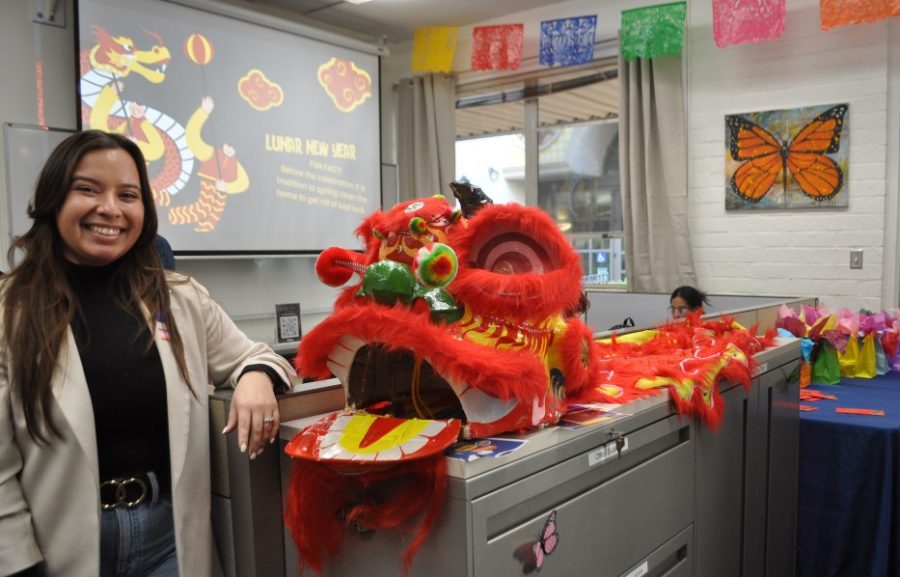 The Cultural Center also hosts socials and annual forums for the many diverse communities. This includes the Women's, Black Students, API, Latinix, and LGBTQIA+ forums. These are open for all students to attend. Some of the next events will be CommUNITY Day, an annual event during Black History Month, to honor Martin Luther King Jr.'s call to community service on Tuesday February 11, and UMOJA Movie Night on February 15 from 3-5 p.m.
To learn more about the Cadena Cultural Center and their upcoming events, visit cadena.fullcoll.edu or contact them at (714) 992-7105.