Red Cross Blood drive draws Hornets
Fullerton College hosted their first American Red Cross blood drive event of the year. It drew 30% more donors than expected at its biannual event in the 200 building on Tuesday, Feb. 7.

Although the American Red Cross expected 18 blood donors, they were pleasantly surprised to have 24 donors show up. Each individual gave up to 16 ounces of their blood with every bag having the ability to save up to three lives.
The blood drive brought in students, instructors, and even former students who were healthy enough to contribute and participate.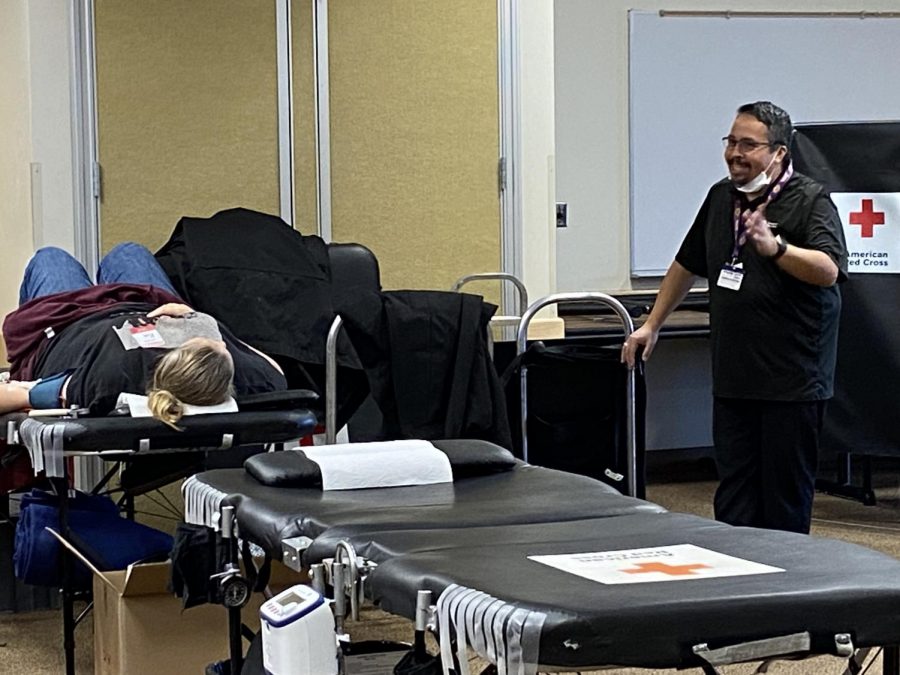 "Donating blood has always been super important," said blood donor and former Fullerton College student Kimberly Rubalcaba. "It's something so small. It doesn't take a lot of time and I've never had a bad experience."
The Red Cross hosts blood drives at colleges and high schools across Orange County. The college participates in these drives roughly twice a year along with other blood drives within the community. The blood donated is then used at hospitals for patients who need it.
Those who donated were requested to stay for a little time in the room and had access to snacks and drinks for free. "I will tell them that they get free cookies and juice," said donor and Associate Theater Professor, William Mittler, when referring to how he would encourage students to donate.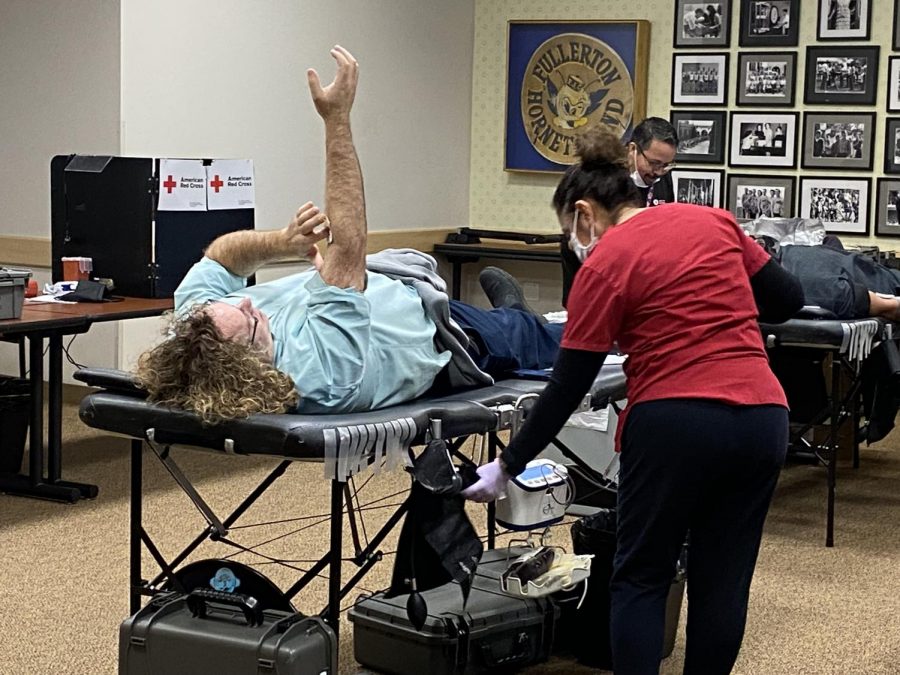 "We give little gifts here and there," said event coordinator, Obed Martinez, explaining how they reward donors after the process. "Pretty much every month we are offering a 10 dollar gift card from Amazon."
"My brother constantly as a child had to have surgeries for his kidney", said donor and freshman at Fullerton College, Ruben Enriquez. "If I am able to donate, then I will just give back to what the hospital gave to my brother."
Those interested in donating can visit the American Red Cross online page and find any of their upcoming blood drives happening this week in all North Orange County cities.