"Signs" exhibit premieres at the Fullerton College Art Museum
"Signs," the new exhibition in the Fullerton College Art Gallery, showcases the intricate work of sign-painting and the delicate practice of hand lettering and calligraphy. The gallery's opening night drew a crowd of appreciative students and the public.
The creative process, style, and methods of each artist was at the heart of the exhibition. From enamel to paint, each piece differed from one another down to the materials used to create them.
"I paint using an enamel paint in reverse, backwards on glass, that's on the inside of someone's store," explained sign painter, Nat Iosbaker, about some of his displayed work. "When you see it from the outside, you can see the sign of what they do, or what they sell there."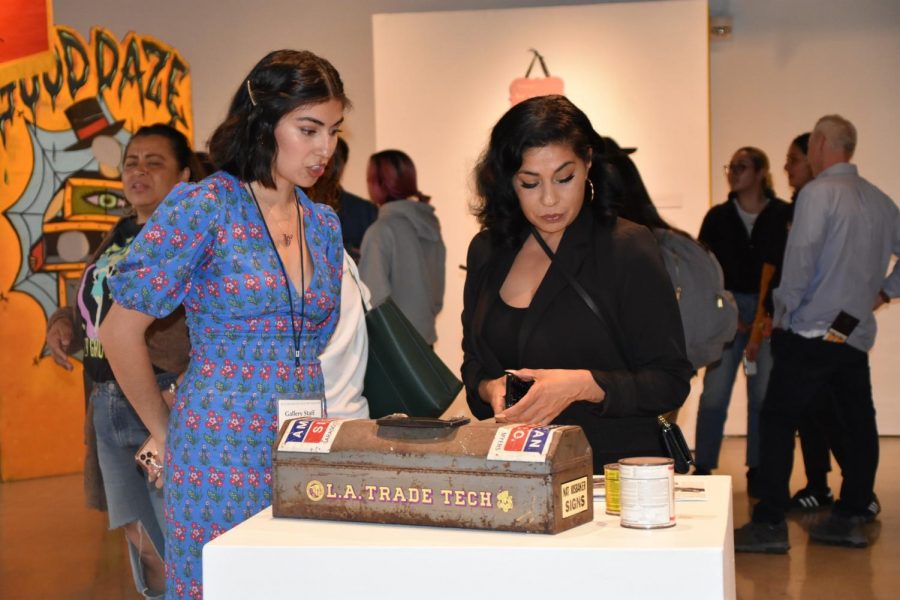 Even though each work drastically differs from one another, each artists used the same techniques to create the eccentric creations seen in the exhibition. "Because they are sign painters, they all have the same technique that they've been taught, so you see all the different ways there are applying that technique," said Gallery Technician, Seija Rohkea.
The gallery's main intention was to connect art students with the professional world. Selimah Nemoy, book writer and daughter of Maury Nemoy, dubbed as one of America's best calligraphers, presented some of her father's pieces in the exhibition. "He was a very famous calligrapher. The founder of the Society for Calligraphy. He was my mentor," said Nemoy.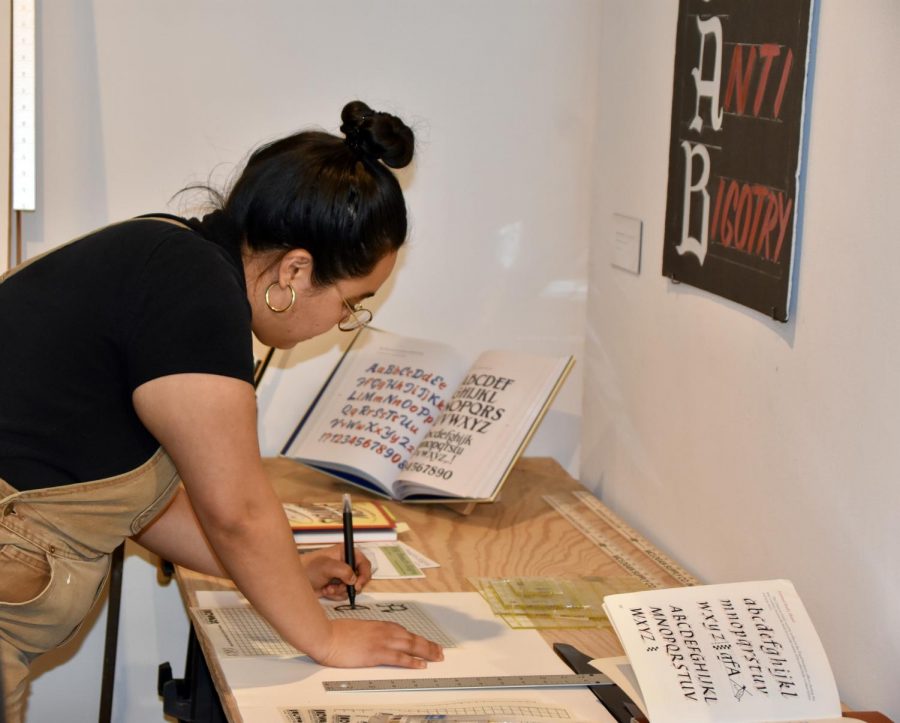 Organizers believe that all students should come to the gallery and be exposed to the different ways that people use their creativity to express messages and ideas that they want to get across to others.
"It is a laboratory where our students can learn about what it means to curate an art gallery," said Dean of Fine Arts, Grant Linsell, on why the art gallery is important to have at Fullerton College. "It's important for the college community, because it serves as a way to display important artwork."
"Signs" will remain at the art gallery until March 15. The exhibit will be open from 10 a.m.-12 p.m. and 2-4 p.m. Monday-Thursday.