Hornets barely flee the Renegades
Making their way into a new winning streak, the Fullerton Hornets narrowly escaped defeat against the Bakersfield Renegades in a low scoring game, recording a 4-3 final score in a Friday matinee game at home.
The Hornets (12-7) Manager Chad Baum claims their best player on the field was winning pitcher sophomore RHP Freddy Castañeda with 8 innings pitched, giving up only 5 hits and 2 runs. He defeated Renegades freshman RHP David Delgadillo, who went 7 innings, giving up 6 hits and 4 runs. "Castañeda threw an outstanding game. [He] did exactly what he wanted to do," said Baum.
"I did my job. I'd even say I did it pretty good," said Castaneda. "I expect myself to get more opportunities and help lead this team to some more wins."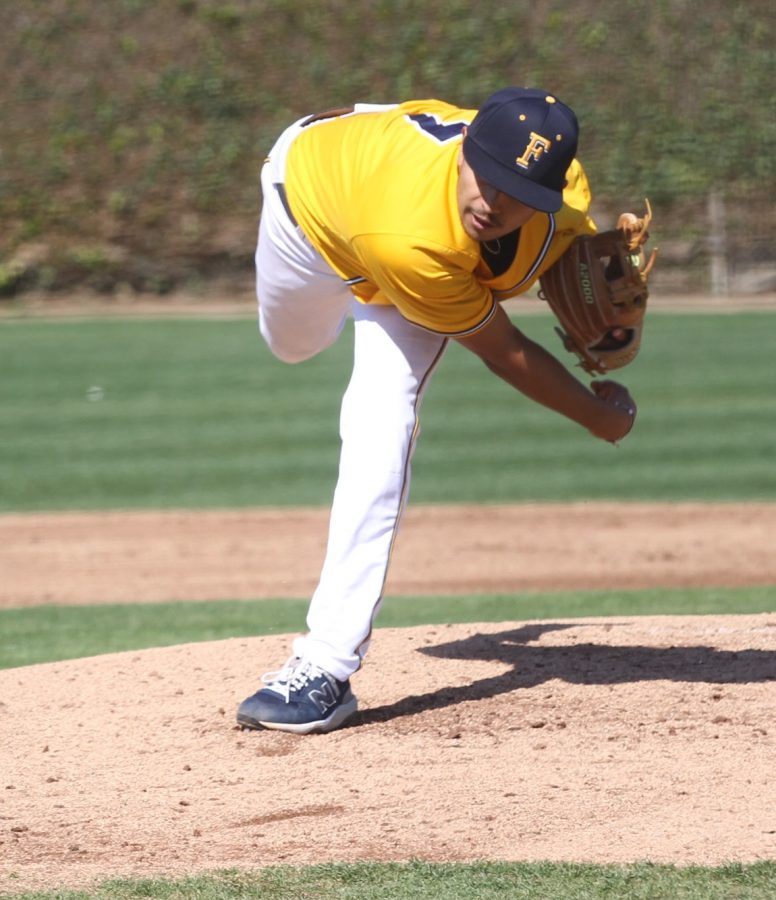 Castaneda and Delgadillo stole the show during the first inning, throwing one strike out each and leaving both sides unable to open the scoring.
The second inning saw Renegades (6-10) freshman second baseman Ryan Redstone single up the middle field, advancing to second on error, then score the game's first run on a double to left field from freshman catcher Trevor Spainhoward, putting the visiting team up on the scoreboard first 1-0.
Bakersfield's lead did not last long, as Hornets freshman center fielder Britton Beeson smashed a triple to center field. He then scored easily on a single to right field from sophomore shortstop Jimmy Blumberg. Another run crossed the plate when sophomore DH Haku Dudoit arrived at first on a fielder's choice, took second on an error from the second baseman Redstone, stole third and then scored on another error from catcher Spainhoward, which flipped the score to 2-1.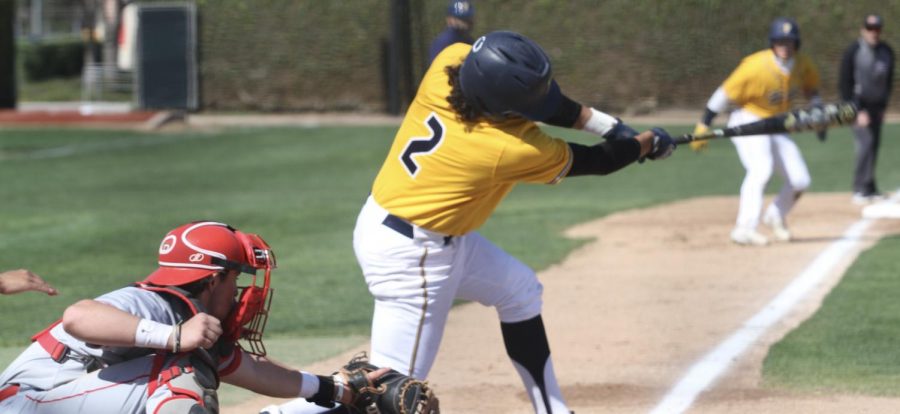 Things got tight for Fullerton as Renegades sophomore first baseman Alek Martinez singled to left field and stole second. He then advanced to third on a groundout from Redstone before scoring his team's second run on a single knocked by freshman DH David Escobar, leaving this game tied after the 4th inning.
The Hornets were able to take back the lead during the 6th inning, as sophomore catcher Elie Kligman made it to second base on a Bakersfield error, then scored after a SAC fly to center field by freshman left fielder Diego Franco, which broke the tie, putting Fullerton up 3-2.
Closing out on the scoring for the home team, freshman first baseman Tank Espalin scored from third with the bases loaded after a massive error from Martinez with 2 outs, stretching the Hornets lead to 4-2.
The Renegades made one big push in the 9th, when Martinez scored a run on a double from Redstone. This forced Baum to ask for a mound visit to get things straight with his reliever, sophomore LHP Nathan McManus. "I just reminded him of the things he does well," said Baum on what he told McManus. "Just to get him to go downhill and throw all of his strengths."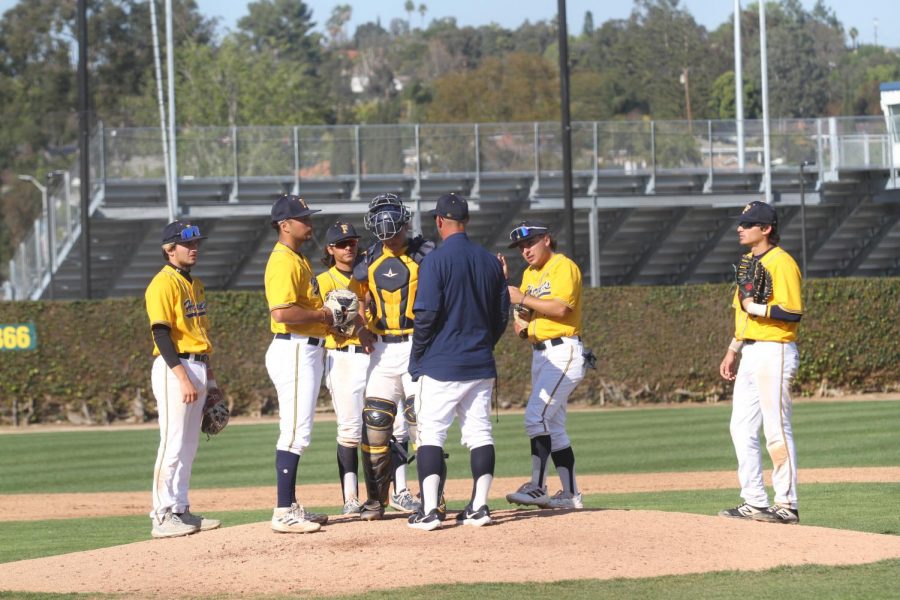 The visiting team's momentum was not enough to score again as McManus secured his third save of the season with a strike out of Escobar. This was followed by a Spainhoward fly-out to left field, closing the game with a score of 4-3 and securing the Hornets 12th win of the season.
The Hornets will travel to Saddleback to face the Bobcats (12-3) on Tuesday, Mar. 7 at 2:00 p.m.