Hornets cruise past the Pirates
The Hornets open up the game early with a big four run first inning at home Friday afternoon, going on to shut out the Pirates 5-0 in an OEC matchup.
The scoring started early for the Hornets after freshman second baseman Jordan Elias was able to reach on an infield single. With now two runners on after a walk to freshman designated hitter Alyssa Garcia and Elias being able to steal third, freshman catcher Serina Vue ripped an RBI single through the left side of the infield to put the Hornets up 1-0 in the first inning.
After a passed ball was committed by Pirates freshman catcher Lydia Gonzalez, both runners would advance into scoring position. Then, Fullerton freshman first baseman Meah Almaraz would slap the ball to Pirates freshman third baseman Vaiokinereta Paniani. Her throw would sail over first base, which allowed both Garcia and Vue to score.
To cap off the big inning for the Hornets, sophomore third baseman Alendy Aguilar would punch a single through the right side to score Almaraz, making the score 4-0.
The impact player of the game was Vue, who went a perfect 3-3 on the day while recording an RBI and scoring a run of her own. She was also a big factor in calling today's game behind the dish, helping lead the Hornets to a shutout victory.
"I was just looking to take advantage of her leaving balls down the middle. I really wanted to jump on any first strike I saw because I wanted to get runs early. That is something we have been striving for lately," Vue said.
The Hornets would go on to score just one more run for the rest of the game. That run was plated in the following inning, when Garcia ripped a single into left field, scoring freshman right fielder Coco Siono. That would end the scoring for both sides for the rest of the game.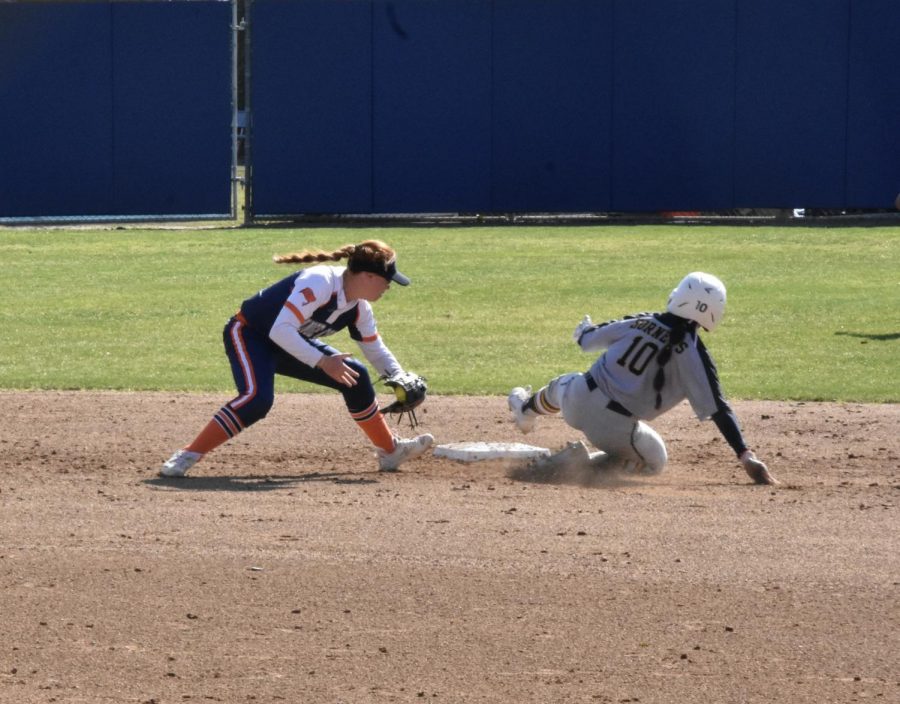 The Hornets came into today's game losing three out of their last four, and they surely came out with great energy, but soon stalled out after the second inning. Could this be a reoccurring issue for the Hornets (9-3) heading into the next game? Head Coach Crystal Aguirre showed no signs of concern.
"No, I don't think so, I think it's just something when we go into practice next week and do our chalk talk, we talk about needing to make adjustments. I think on a team like that we can definitely put up some more runs. We just need to get back to the drawing board on Monday," Aguirre said.
Freshman RHP Allyson Fuentes improved to 6-3 on the season. She got the start for the Hornets and would go the distance, throwing a complete game shutout. Her totals were seven IP, eight K's, two walks and just two hits allowed. Fuentes started out masterfully, retiring the first 10 of 11 batters she faced.
"Fuentes is a gamer. You know she came in and dominated the strike zone. She wasn't pitching to the plate; she was adjusting to the batters. I thought she did a phenomenal job," Aguirre said.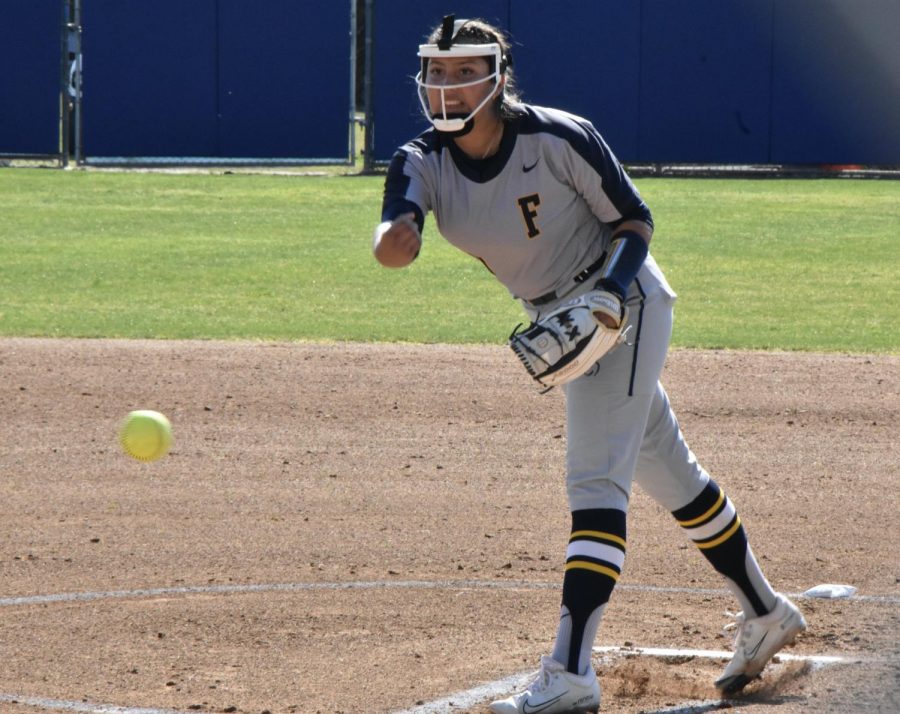 The Pirates (3-8) starter for the game was freshman RHP Angela Whitmer, who would remain winless on the season pushing her record to 0-4. Whitmire pitched six innings, allowing 11 hits, while giving up five runs, two of which were earned, and striking just two Hornets on the day.
The Pirates clearly could not get it going against Fuentes with their only two hits coming from freshman left fielder Ariana Williams, who came into today's game batting an impressive .556 while freshman pinch hitter Hailey Pichardo contributed the only other hit.
The Hornets will be at home once again, Tuesday Mar. 7 at 2 p.m. to clash with the Santa Ana Dons (6-8).