VIDEO: New president wants to improve inclusivity on FC campus
As soon as new Fullerton College President Cynthia Olivo, stepped through the door of the FC Television Studio, her easy-going and confident presence commanded the room. At this moment, it was clear why she was chosen by the district to be a permanent solution, opposed to the interims the college had been rolling with the past few semesters.
Olivo began her service at the beginning of the 2023 year, filling in the gap left open when President Greg Schultz departed for Citrus College. In between, there were a couple of interim presidents serving the students at FC.
The Hornet's Editor-In-Chief Gerardo Chagolla, wearing a gray cardigan and a smile, sat down for an interview with Olivo. His questions ranged from Olivo's dreams, to the goals she has for Fullerton College, to what she is streaming from her Spotify playlist. Olivo did not skip a beat, answering each question with lengthy detail.
Not holding back, Chagolla asked her what her job entails. Olivo passionately said, "To ensure that we are doing everything possible to support our students so that they can achieve their goals and are successful."
She was open with Chagolla just as she was in her Convocation 2023 speech. Olivo said she pursued college presidency because her focus is around being an advocate for social justice.
"It's our job and responsibility in higher education to make sure we are providing access and success, especially to communities that are historically underserved and left out of opportunities."
When asked what is something she worked on at Pasadena City College that she could bring to Fullerton College, the president shared the importance of equality. "The greatest thing would be to build on the culture at Fullerton College, to do right by students. I want to help people in this community to understand the importance of focusing on racial equity."
Chagolla shared a special moment with Olivo around the midway point of the interview.
The Hornet's EIC is a product of grandparents who came to pick lettuce and strawberries in the United States via the Bracero program between the U.S. and Mexico, as Olivo's grandparents were also hard working, wise farm workers.
According to Olivo, they were the backbone of her family, providing guidance and showing what a strong work ethic looked like.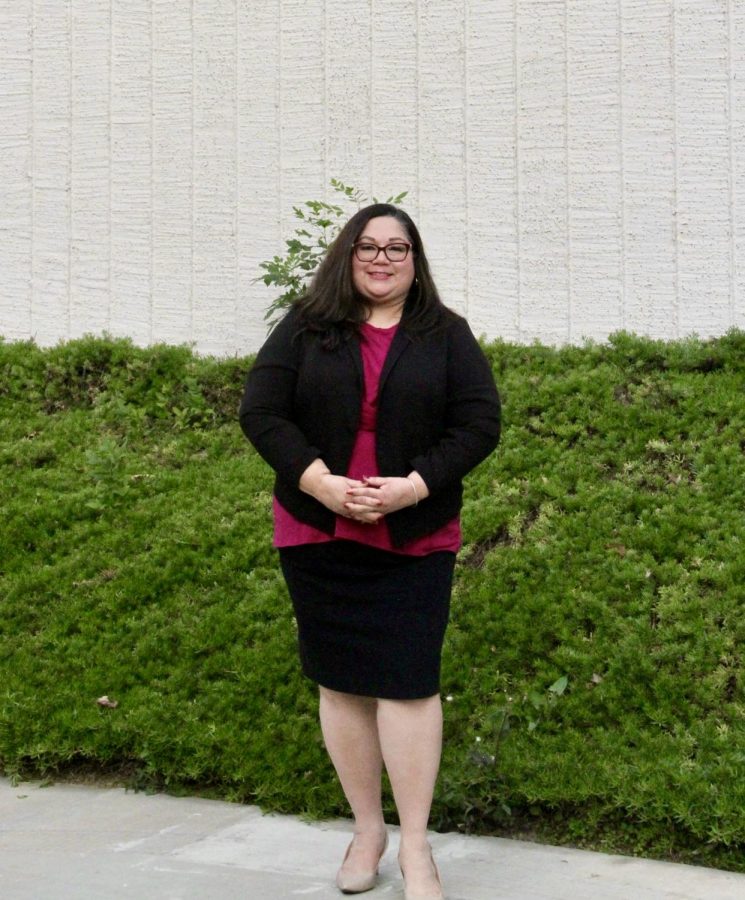 Fullerton College is home to many undocumented students with the drive to be successful.
President Olivo shared a story from her activist days as an undergraduate student at California State University, San Bernardino.
Olivo had sprung into action, reaching out to alumni at CSUSB to help create scholarships for students without documentation.
Sal Castro, a mentor of Olivo's, was a Mexican-American educator and activist whose influence reached many Chicanos in the Los Angeles area.
"He [Castro] really did create that activist in me. And it's amazing that it only took listening to him for a two hour speech. But my mom really planted the seeds," said Olivo.
When asking hard-hitting questions, The Hornet Staff wanted to know the FC President's views on student homelessness. Olivo said, "I think it's an opportunity for colleges to really work toward solutions with agencies that exist in our community."
The proposal for affordable housing would be shaded towards Cypress College because Fullerton is landlocked according to the president.
With one final, controversial question, Chagolla made his hardest hitting inquiry, what does her music library look like?
Olivo says it's eclectic, from R&B, to rancheras, to even pop. Her range makes the president quite the karaoke singer, according to her.
Dr. Olivo responded with long answers to every question she was asked by Chagolla. She gave off the vibe of someone who was willing to have a conversation, be it difficult or fun.
It is safe to say both she and The Hornet benefited from this sit down with News from the Hive.
Click the video below to watch the entire interview with President Olivo.