Medical emergency postpones action between the Hornets and Rustlers
The Hornets were in full control of the Rustlers Friday afternoon when a medical emergency occurred in the 5th inning halting play and eventually the game being postponed. The Hornets led 3-0.
It was a quiet start to the game with both teams going scoreless in the first two innings of the game. The Hornets loaded the bases with no outs in the second but a line-out double play and a groundout would end the inning for the Hornets slowing down their momentum.
The scoring eventually picked up for the Hornets in the 3rd inning as Hornets freshman outfielder Jordan Elias scored on a wild pitch thrown by the Rustlers sophomore starting pitcher Sennie Viramontes. The wild pitch also allowed freshman catcher Serina Vue to advance to third. Next up was freshman first baseman Meah Almaraz. She would ground out, but the contact was productive as it allowed Vue to score from third which put the Hornets up 2-0.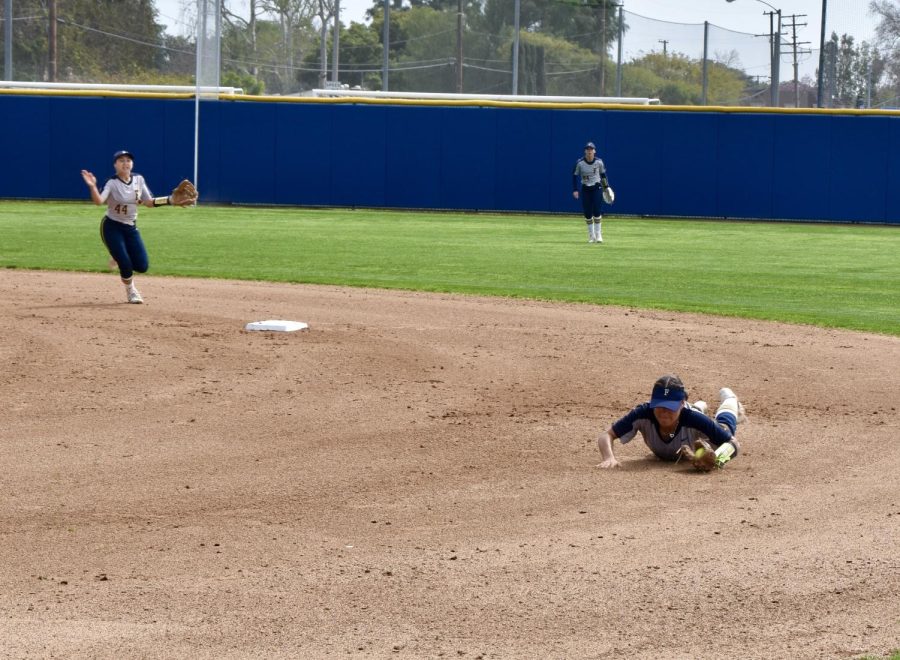 The 4th inning was another productive inning for the Hornets. Sophomore third baseman Alendy Aguilar took one for the team and reached base with a hit by pitch. Following the second out of the inning, freshman shortstop Cassidy Hornung hit a soaring double just out of the reach of the Rustlers left fielder Brooklyn Gregory to score Aguilar to put the Hornets up 3-0. Although it was a productive hit Hornung would be thrown out trying to take third to end the inning.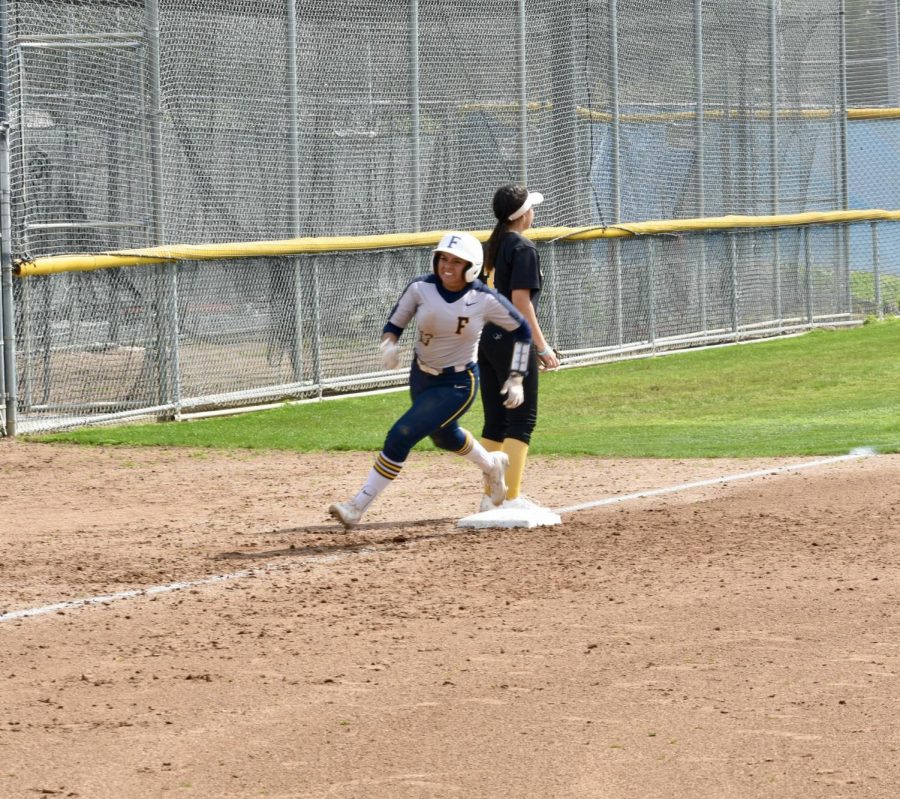 After a scoreless top half of the 5th inning both teams were ready to resume action when a medical emergency occurred. The game had to be stopped due to one of the Rustlers (9-8) needing medical assistance.
The starter for the Hornets (10-3) today was freshman Allyson Fuentes who went four innings, allowing just one hit which didn't come until the 4th inning when freshman Maya Magadelano leadoff with a single. Fuentes struck out just one batter and walked one as well. Fuentes was replaced in the 5th inning by freshman Dallas Garcia who had a clean inning herself.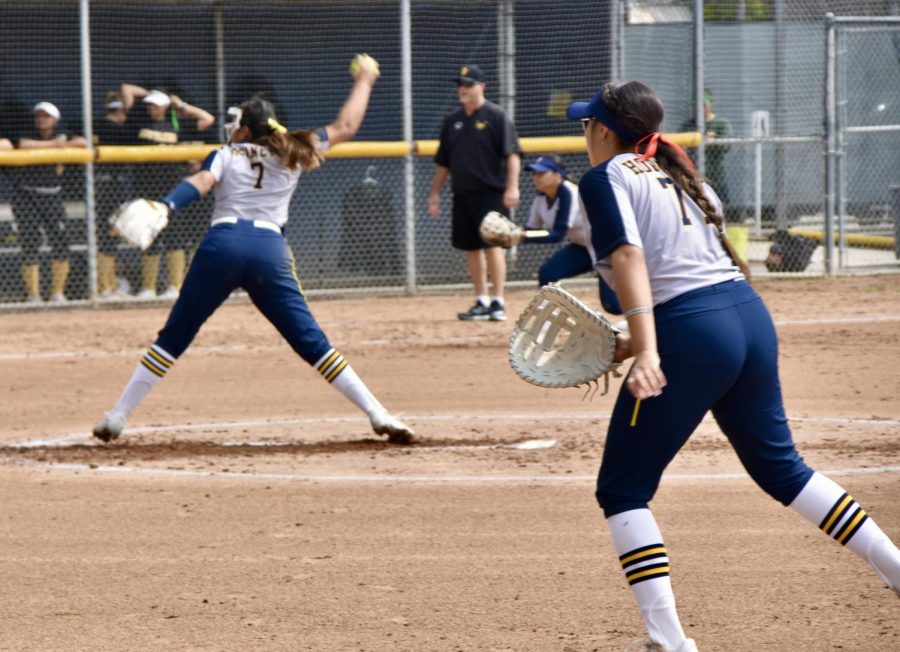 The game will resume play on Wednesday, April 12th at 1 p.m. followed by the third and final game between the two teams at 3 p.m. that same day.
For the Hornets the following game they head into will be a double header with the College of Canyons Lady Cougars (11-4) with the first game starting at 1 p.m. and the second game starting at 3 p.m. on Saturday, March 18th.