Official FC phone number appears to come from Russia
Broadcast news professor Jill Replogle received an incoming call that appeared to be from Russia, but was actually the college updating students and staff about the Wednesday, March 19, school shooting drill on campus.
The school reached out to their students, staff, and faculty by email, message and phone calls with the institution's main-line phone number announcing and giving instructions on how the drill was going to work.
Replogle said she was surprised by the phone call.
"It came up and I was like, what? Russia. Yeah, definitely not picking that up," said Replogle about the call. "And then I got the voicemail."
When she listened to the voicemail, she realized that it was from Fullerton College. "I did click on it because I was curious and because I already knew that there was an active shooter drill happening. I pieced together that that's what it was," said Replogle.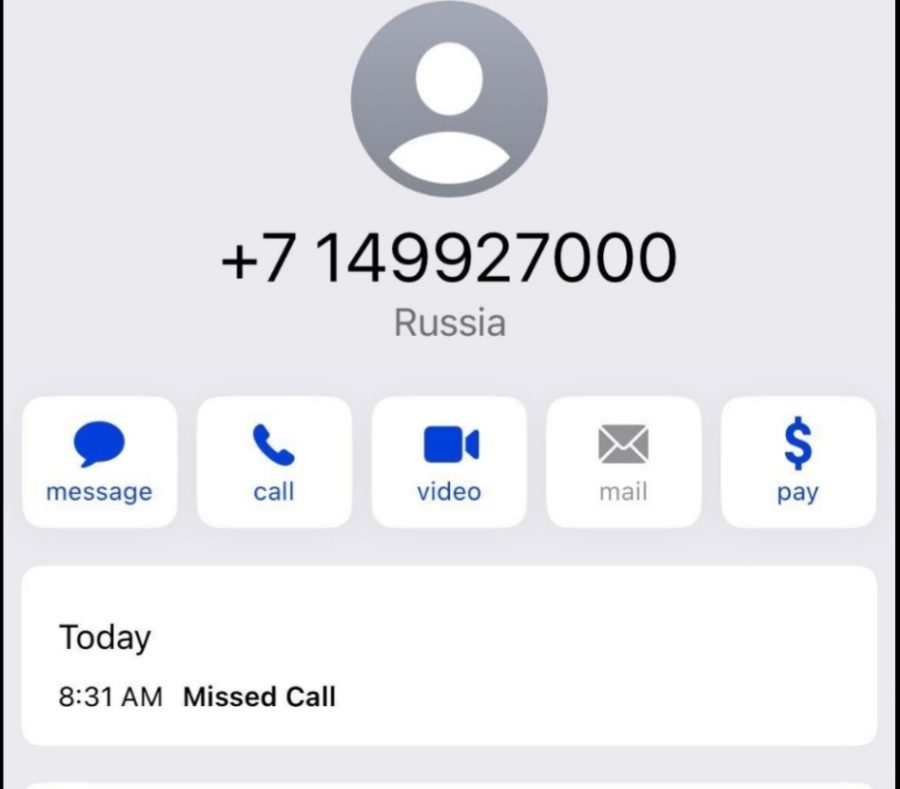 The phone number provided by her through a screenshot is the same as Fullerton College's main line, but the first number from the area code was not attached to the other two, so it was recognized as a Russian number by her device.
The Hornet reached out to Fullerton College representatives, but they didn't get back in time for publication.
At least one student confirmed that he also got a call that was tagged as being from Russia. Other students who were shown the screen shot said their calls came with a Fullerton College tag underneath. "I mean it must be a glitch as long as mine was great," said freshman student Isabella Mariscal.
Replogle believes a text is the best way to communicate the drill to all. "I got a text, and the text is more useful because it's very clear," said Replogle.