Le Festival du Film Francais takes FC campus on a trip to Europe
The Fullerton College French Film Festival returned for its 12th year taking place from Monday, March 27 through Wednesday, March 29. The event included food, music, and dancing, along with a line-up of films that shared a common theme: an individual's struggle against great odds.
The festival is planned and hosted each year by the Humanities Department and the French Club. They received a special award from the Cultural Services of the French Embassy last year. They won second place in the "France on Campus Awards," including a grant of $1,000 and mentorship for creating the cultural event that precedes each film.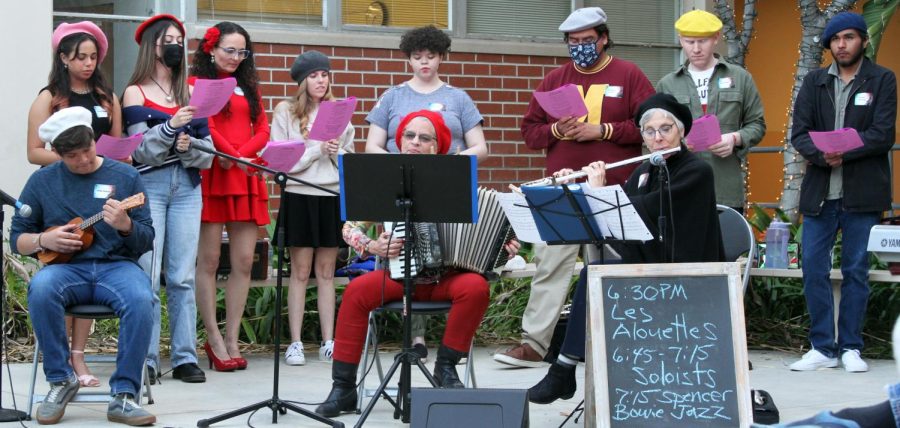 The first film, played on Monday, March 27, is Boîte Noire, also know as Black Box. It told the story of a talented black box analyst who suspects there was foul play behind a deadly airplane crash.
The second film was played on Tuesday, March 28. Eiffel, about Gustave Eiffel, was a film that focused on the romantic life of the man who built both the Eiffel Tower and the Statue of Liberty, the national symbols of France and America.
Wednesday, March 29 marked the last film showing of the festival. Hawa, is a film about a young girl who, out of fear that she will be taken away by social services from her dying grandmother, goes on a journey to find foster parents for herself. When she hears that her hero, Michelle Obama, is in Paris, she sets out to be adopted by the former first lady.
The final decision on which films will be played is made by club advisor and French teacher Madame Catherine Reinhardt-Zacair, according to French Club Treasurer, Thimandhi Devendra. Devendra explained that to ensure students attend the festival, some teachers make assignments.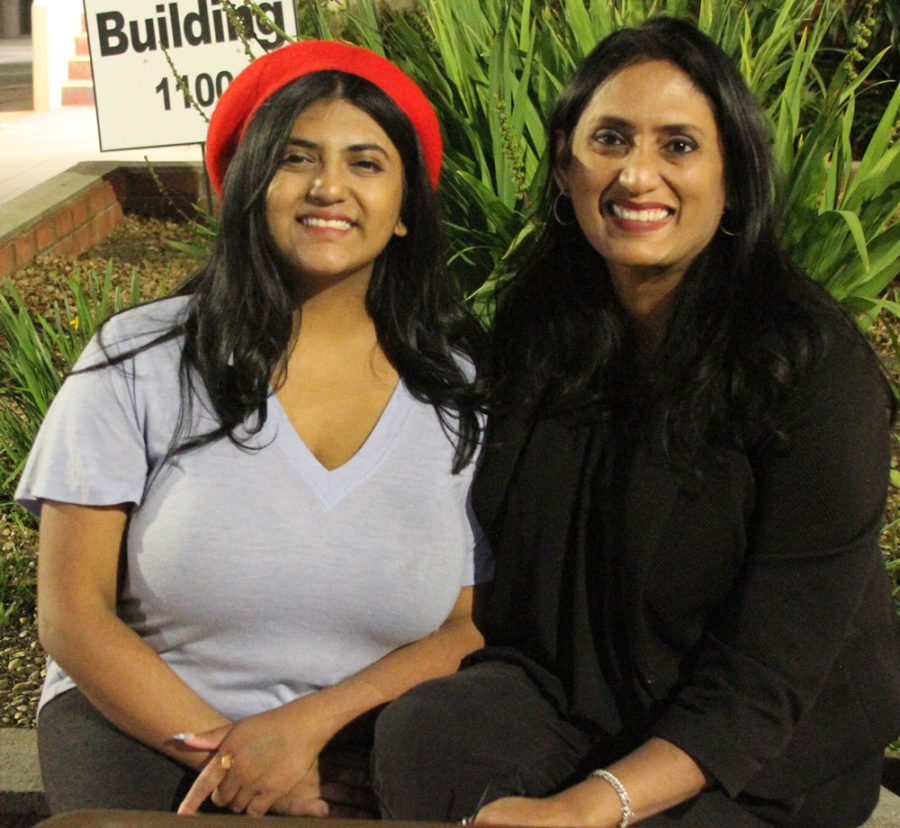 Prior to each film, there are 2–3-minute presentations explaining various things about the movie to the audience. "The students will write down notes, the teachers get questions about the movie and that way they complete their assignments," said Devendra.
Her responsibilities as treasurer include getting sponsorships for the event to help pay for the additions of games and prizes.
She said it was her idea, "for the festival, to have games, and as incentive to play, it would be good to have prizes, and to provide a good time for the people of Fullerton."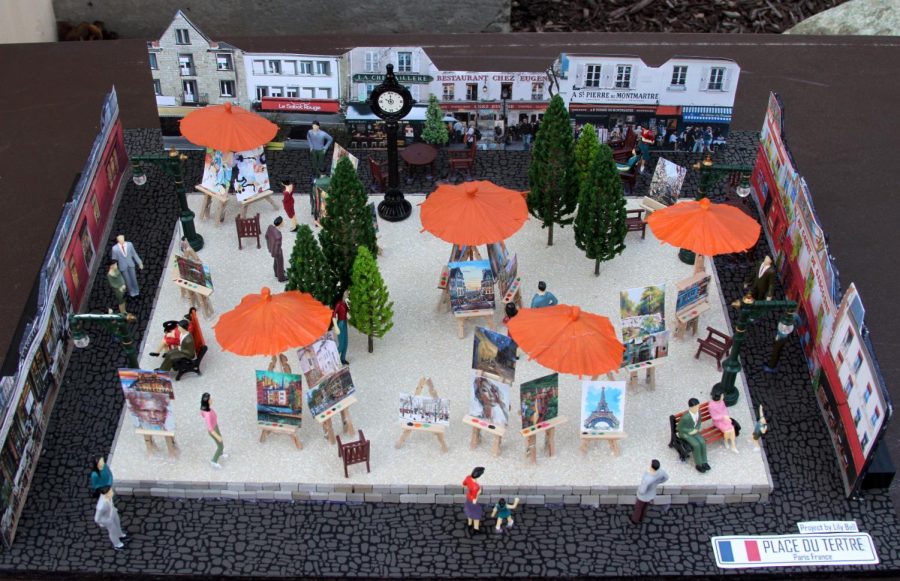 Devandra chose stickers and keychains of various cartoon characters for prizes, which she dispensed to the winners.
The games included trivia questions, ball-throwing, and magic tricks by French Club member Kristelle Chategneau, under her stage name: "Magically Kiki." "I always liked magic tricks," said Chategneau.
The event featured free food and music. Musician Spencer Bowie, who led his jazz band, said he was going to give the audience a little quiz, "and if you don't know the name of this tune, you'd better leave."
Festival planning committee member and retired high school teacher Christine Garner and husband Jim Garner enjoyed a dance during Bowie's band performance. "That song was La Vie en Rose by Edith Piaf, and I'm inspired to dance with my husband under the Spring sky," she said. "We've been to Paris before. We did a home exchange and lived there for three weeks."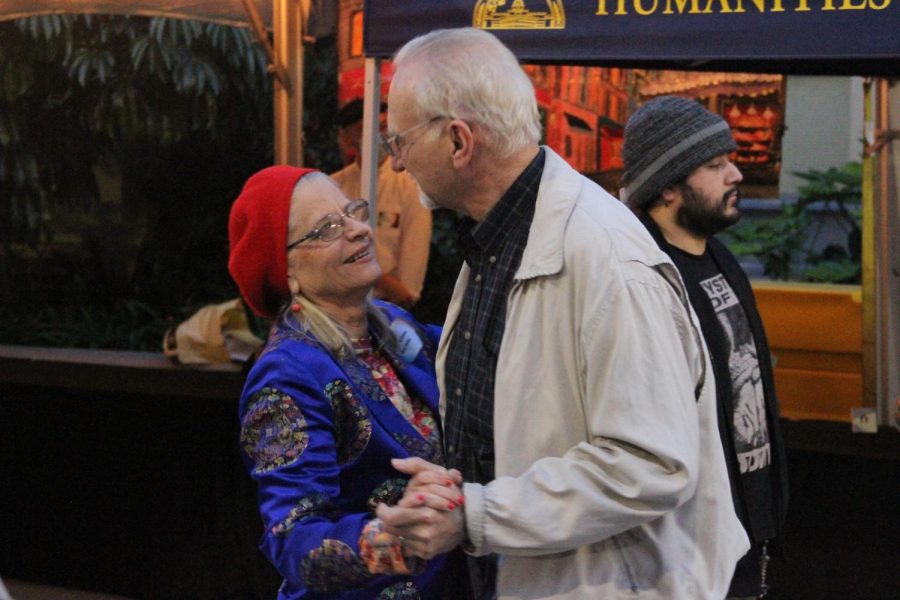 A display of dioramas, made by Sonora High School French students, featured art and sculptures found in France. Teaching assistant Brittany Urabi said, "The goal of these is to get our students involved and interested in Paris. The dioramas are made so when they do visit Paris they will recognize it better." She hopes some of the students will continue at FC when they graduate and get a chance to study abroad in Paris.
Sisters Kennedy and Madison DeVries were excited to be at this year's festival. "I love the French film festival. It's one of my favorite events of the year. I'm really excited to be here," said Kennedy. Madison said, "We used to go to all the festivals when we were students, it seems right to come back and go to this one. It's nice to see everybody again."
Kennedy had been President of the French Club, and expressed excitement for this year's new features. "It's really cool they added so many new things, there's so many murals and drawings and new activities," she said.
Madison had been President of the German Club and used to volunteer at the festival. "Normally there was one German night, and I would kind of co-run that night."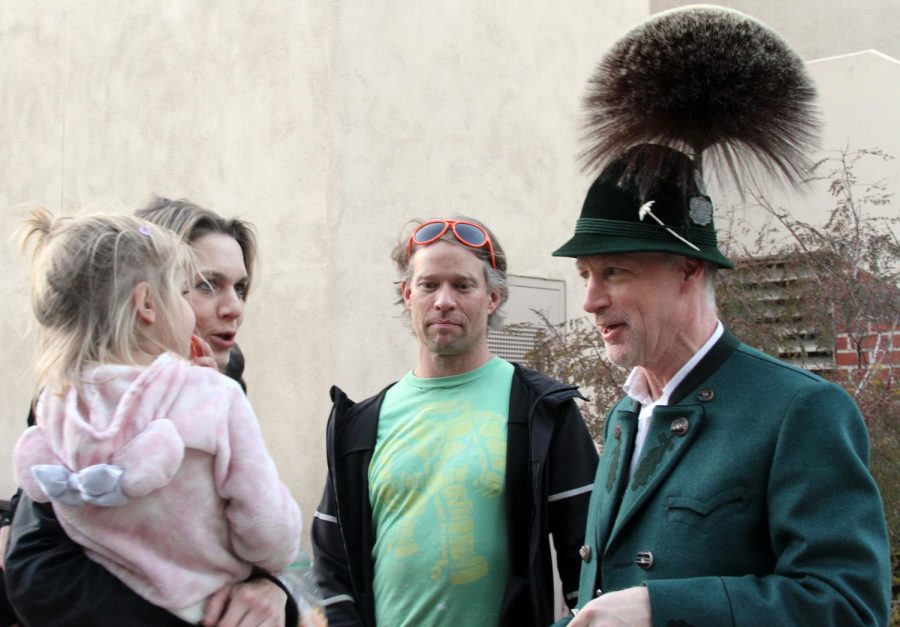 German Club advisor and German professor Klaus Hornell was also present at the event, clad in traditional German costume. He explained of the German Film Festival, taking place on April 19. "Not only do we have a German film, we also have a Schuhplattler, which is a German/Bavarian courtship dance, done in Southern Bavaria and Austria, and feature German songs and food and beverages."