The Clothesline Project came to FC with a message you can wear
Editor's note: this article contains some graphic details about violent crimes.
From afar, it looks like a celebration of sorts. But the closer you get, the clearer the dark reality of this event becomes.
Founded in 2001 and with over 1,200 T-shirts hung to date, the Clothesline Project of Orange County brings recognition to victims of violent crimes, including sexual violence. The project came to Fullerton College during Sexual Assault Awareness month on Tuesday April 18.
"You took my 14-year-old cousin Jonah from us. Shot him in an alley. I wish you were at the funeral so you could hear his mother wail and know the pain you cause. And the life you stole," reads a white t-shirt hung on campus.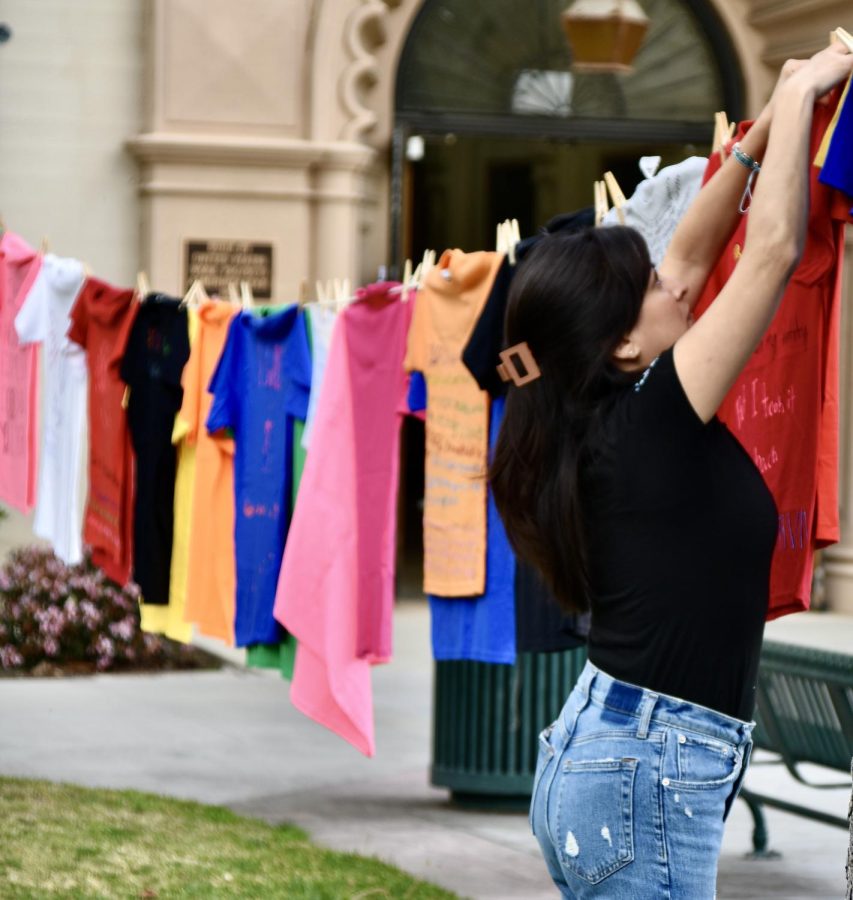 The Clothesline Project visits a variety of colleges and universities throughout Orange County, allowing victims of sexual and domestic violence to express their emotions and tell their stories. They do this by decorating a t-shirt and putting them on display on the campus to be viewed as a testimony to the problem of violence.
The event was sponsored by Waymakers Orange County, a non-profit organization serving victims of violent crimes. Volunteers from the Fullerton College Sociology Club were on hand from 8 a.m. to 3 p.m. hanging shirts on the clotheslines that were placed around the quad and being on hand to help for the rest of the event.
"We think this is a really important way to recognize victims of violent crimes," said Kelly Nelson-Wright, an event coordinator with the department of Sociology and social work at Fullerton College. "Sexual violence is prevalent and epidemic in many parts of our society and we would like to bring recognition to that reality."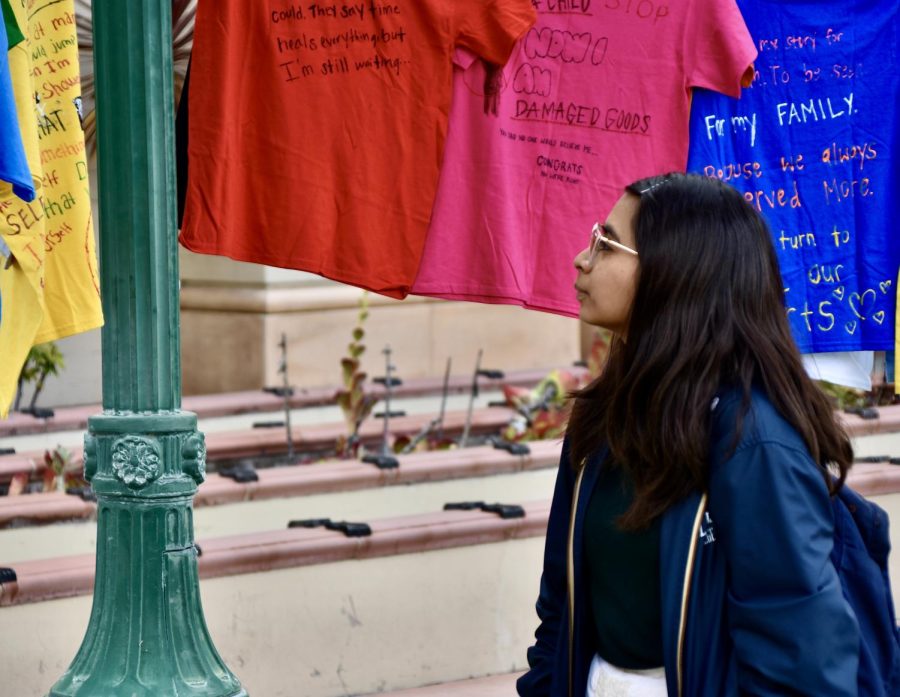 FC and Waymakers provided new t-shirts for any individual that wished to create their own story but the t-shirts become part of displays for future Clothesline Project. Those who participated had the option to remain anonymous or not. Waymakers had a booth on-site with representatives to answer questions and a section for t-shirt writing.
"I think it's a beautiful thing seeing the shirts covering the campus bringing so much awareness because you walk by and it's hard to ignore," said FC volunteer Kimberly Reynolds, a sophomore who is majoring in Social Work. "It's everywhere. You want to walk up and see what it is and what the t-shirts say and what people are talking about."
Each t-shirt hung around the quad represents a different type of violence. Colors are used to specify what kind of crime the anonymous or known individual was a victim of. Red, pink and orange represent victims of rape. Green and blue represents children that are survivors of sexual abuse. Gray represent victims of human trafficking while purple t-shirts represent those victims who were raped due to their sexual orientation. Yellow represents victims of domestic violence while white represents victims of homicide.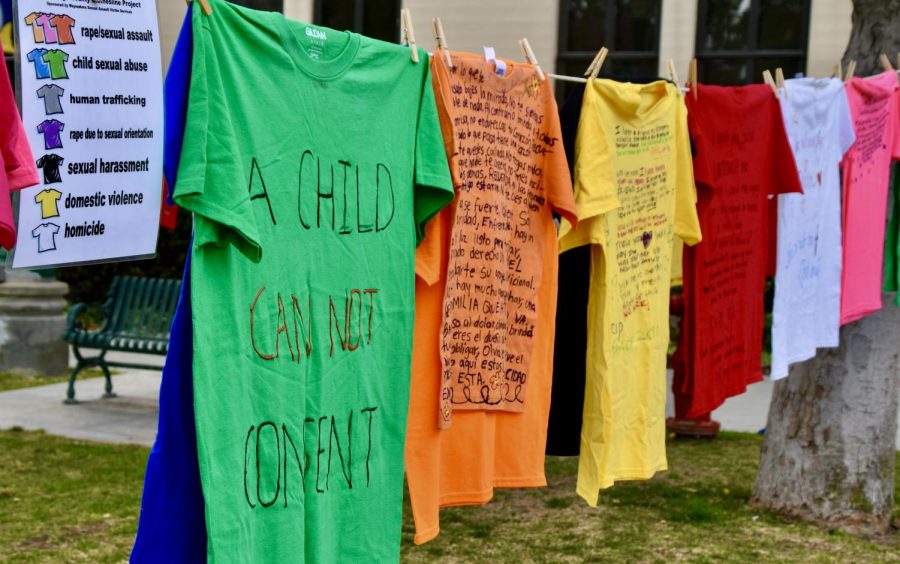 According to their site, Waymakers Orange County began Clothesline Project with only eight T-shirts, "Waymakers is an incredible organization!" said Reynolds. "Their t-shirts idea brings awareness to everybody to be able to see in front of them instead of just hearing about it."
The sizes of the T-shirts helps you understand to what extent these criminals were capable of, "when you go through them and see the different sized T-shirts and you're looking at them and you see the tiny tiny little ones that can't be older than a 5 year old. Those are the impactful ones," said Reynolds.
Waymakers Orange County provide victims of sexual and domestic abuse with resources such as certified sexual assault counselors who respond 24 hours a day, seven days a week through the use of a rape crisis hotline. Comprehensive and confidential services are provided to victims of rape and other sexual assaults, sexually abused children, and their family members.
"This is very important in that it tells their personal stories of their own victimization, their process of healing, and their efforts in bringing attention," said Nelson-Wright. "Not only to their own experience but how to help and support others who have been victimized by violent crimes."