Playoff Preview: Hornets aim to sting the Panthers twice on the road
The Hornets are expecting to advance to the next round by ending the Panthers' impressive season. They play Game 1 of their SoCal Regional playoff series on Friday, May 5 at 2 p.m.
Fullerton (21-19), who just squeaked into the playoffs with a 6th place finish, is looking ahead to erase all of their early season bumps. They finished the season strong, winning six of their last nine games to close out league play.
Postseason play for the Hornets begins with a match-up against the Panthers (28-12), winners of the Inland Empire Athletic Conference. However, Fullerton College Manager Chad Baum gave insight into the mindset Fullerton will take as an underdog.
"Their record and our record are both out the window. Everybody is 0 and 0 and [we] just got to worry about tomorrow's game," Baum said.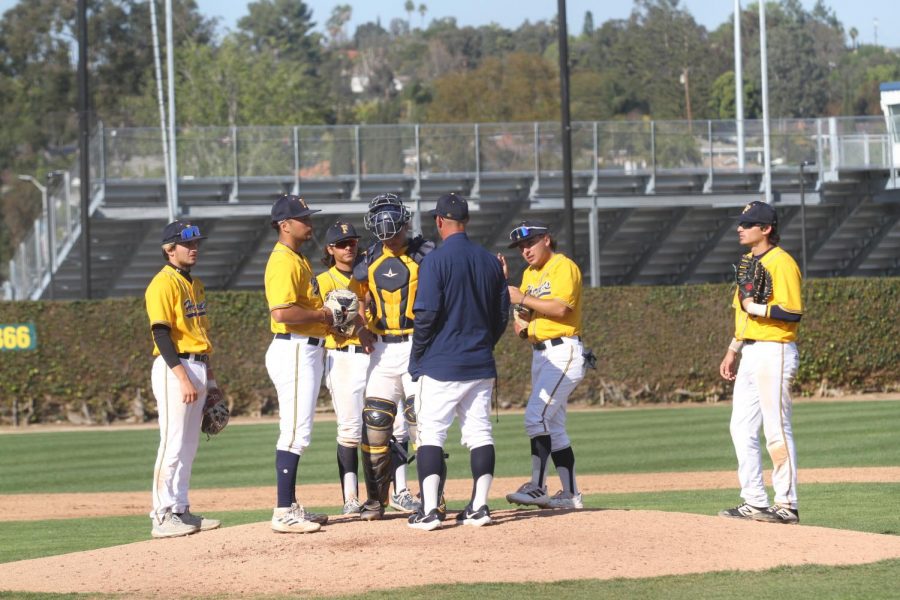 Both team's managers are leading their teams to the playoffs for the first time in their respective tenures. Baum is making it for the first time since he joined Fullerton in 2019, and Chaffey Manager Andrew Smith has brought his team into postseason play in his first season there. He also won the Coach of the Year award in the IEAC.
The Hornets are counting on their star player in freshman center fielder Britton Beeson, who was recently named MVP of the Orange Empire Conference, to continue his hot hitting. He hit for a .331 batting average along with a .401 OBP and an impressive .644 slugging. He smashed 11 home runs, 10 of which came in OEC play, and added 59 RBI's on the season, both numbers led the OEC. Not to mention, has graded as a solid defensive outfielder.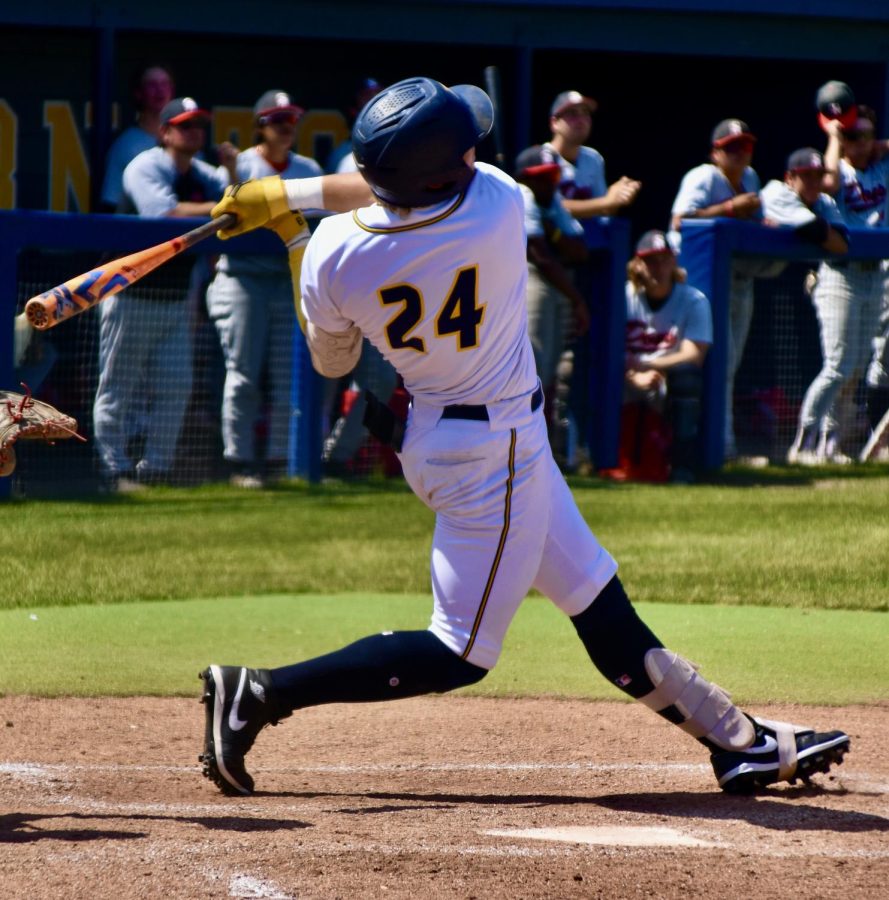 For the Hornets to be successful, they need Beeson to keep shining by still being a key factor on the offensive side and continuing to bring his "A" game on defense patrolling the outfield. "I'm excited to see if he can turn it up a notch, which he can, but it will be pretty fun to watch," said sophomore infielder Jared Benash.
Beeson is not the only award winner to watch in this series, as Fullerton is also counting on their 2nd team All-OEC players, freshman LHP Matt Romero and freshman infielder Tank Esplain.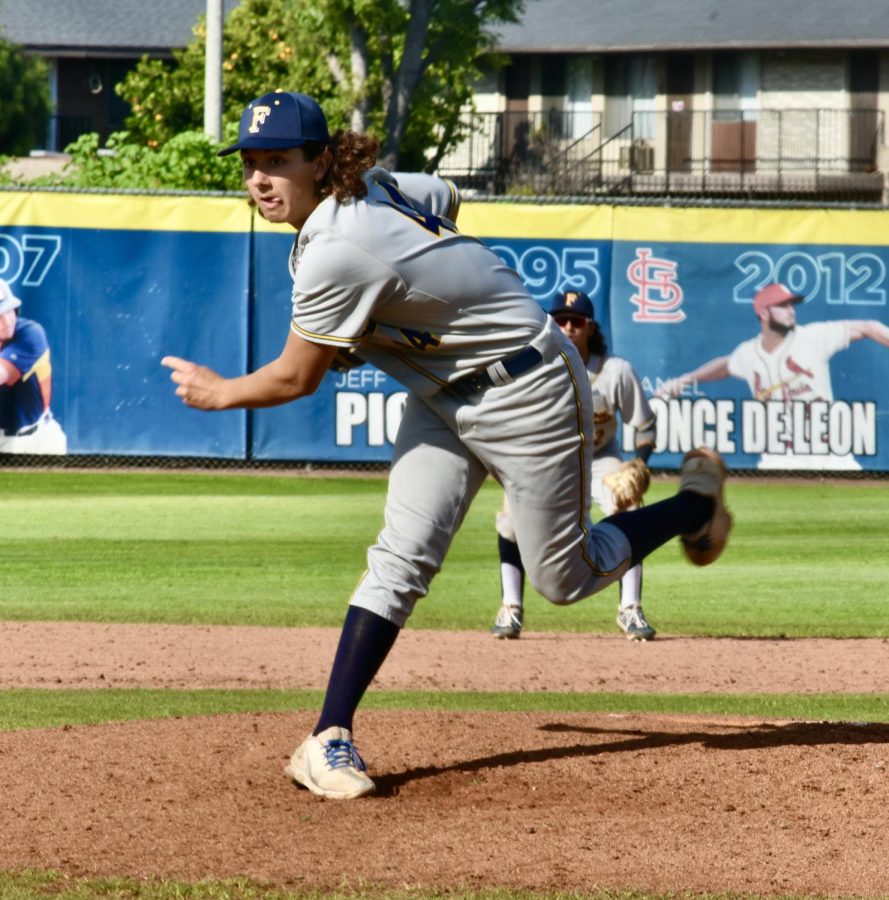 The Panthers had seven players of their own win IEAC awards, including the conference player of the year, sophomore RHP Braden Hofmeyer. He had 13 starts, going 9-1 with a 2.33 ERA in 85 innings of work. He struck out 80 batters, walked 16 and only allowed one home run the entire year. "It will be exciting to see those guys match-up [with Hofmeyer]," said Baum.
Although the Panthers do have a better record than the Hornets, they did not have as much success against the two team's common opponents. The glaring one is Chaffey losing twice in a two-game series against Irvine Valley College. Unlike Fullerton, who swept their three game series against IVC over a month ago.
Another common opponent is Southwestern College. Chaffey were swept in a two game series by the Jaguars, allowing double digit runs in both, opposed to Fullerton dominating Southwestern in February and then losing a tight one to them later in the season. Baum believes there is not too much to see in those non-conference games. "I am not really taking that much out of that. They have improved since then," said Baum.
Baum has prepared his team for the clash and reminded them of their culture of being fundamentally sound. "He is just telling us to keep doing what we are doing. It's been working and you know, just go out there and have fun basically," said sophomore outfielder Niko Santamaria.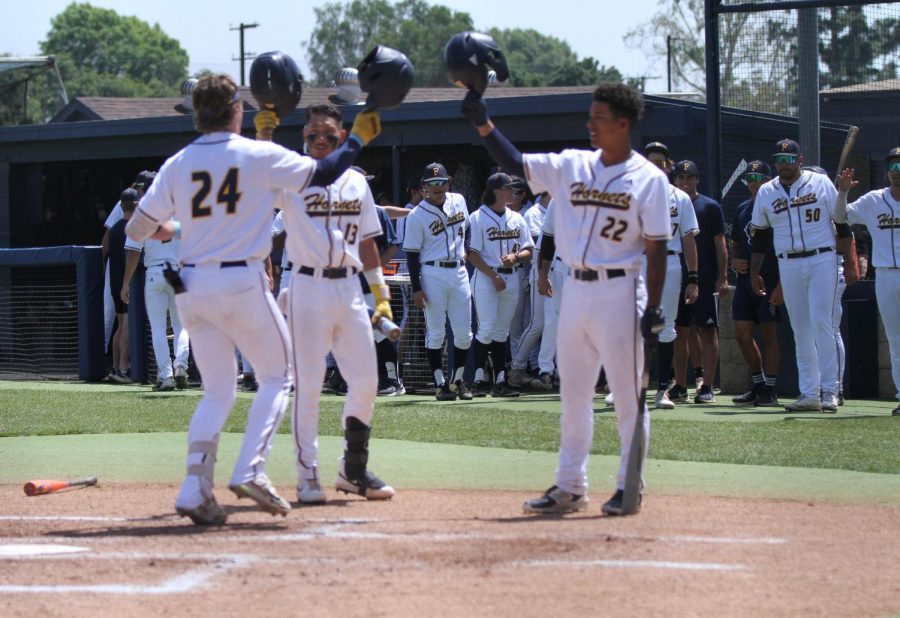 Players claim the Hornets are excited and expect to win a hard-fought series. "This is what we wanted. This is what we have prepared for and I think we are ready to go," said sophomore RHP Jon Sarmiento. "We are going to come out on top… try to finish it in two [games] and move on to next weekend."
The games are scheduled for a best-of-three series. Game 1 will be played on Friday, May 5 at 2:00 p.m. Game 2 is scheduled for Saturday, May 6 at 11:00 a.m. If the series is tied at 1-1 after the two games, Game 3 will be played right after Game 2 on Saturday to determine who goes on to SoCal Super Regionals.