Hornets shut out Cougars in Game 1
The Hornets took the first game of the CCCAA Southern Regionals against the Cougars Friday afternoon at home, 4-0.
It was a clean top half of the first inning for the Hornets, highlighted by a diving catch made by freshman right fielder Coco Siono to save a lead off double.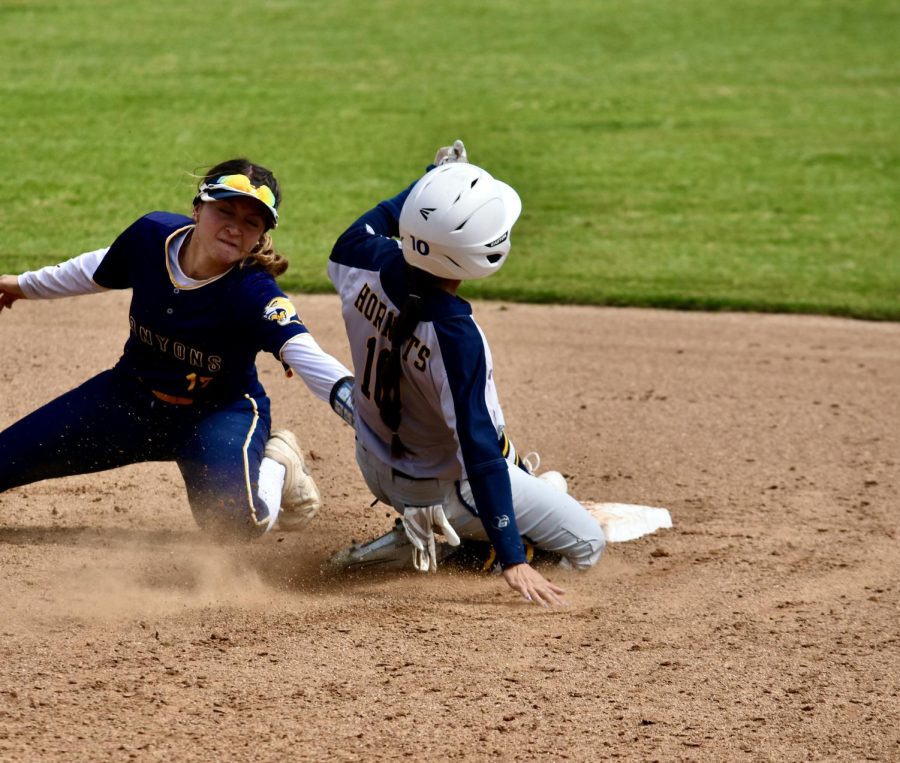 In the bottom half of the inning, the Hornets had two runners on base couldn't cash in any runs as freshman catcher Serina Vue grounded out to end the inning.
After another clean inning from freshman starter Allyson Fuentes, the Hornets had yet another prime opportunity to score in their own half of the inning. Sophomore Olivia Nunez started the inning off with a single and then was pinch ran for.
In came freshman Haley Perez, who was able to make it to third base off of a steal and a sacrifice fly. Sophomore third baseman Alendy Aguilar sent a scorching fly ball to left field that seemed deep enough to score Perez. Perez broke for home, hesitated, then went back to third. This seemed to be a crucial mistake at the time as the Hornets did not score once again.
According to assistant coach Brian Iseri, Perez not going home to score seemed to stemmed from miscommunication between Perez and head coach Crystal Aguirre coaching third base on the play.
The bottom of the fourth inning is where the game saw a run be put on the board. Aguilar punched a ball all the way to the wall to score Nunez to make it 1-0. Aguilar was huge for the Hornets going 2-3 with both hits being doubles.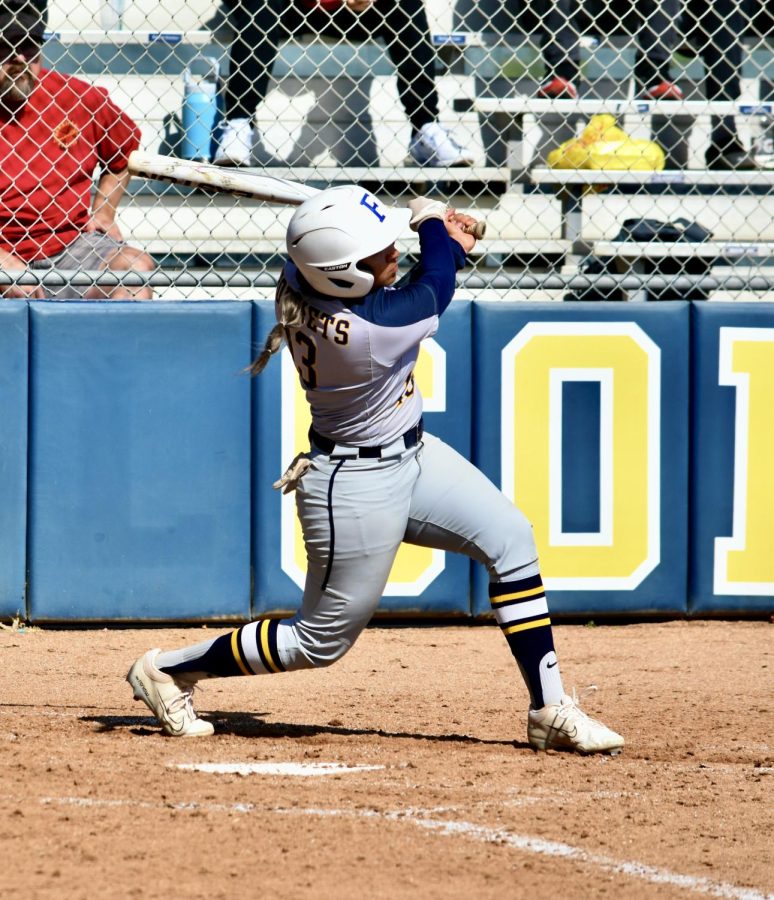 "I think it was just preparation with my team. Just making sure we were all on the same page coming together, and making sure when we got here there's just a lot of energy. Just knowing that if I fail my team has my back," Aguilar said.
The top of the fifth inning is where the Cougars applied some pressure for the first time all game on the Hornets and Fuentes. With two runners on and just one out, Fuentes was able to escape the jam with a strike out and a ground out.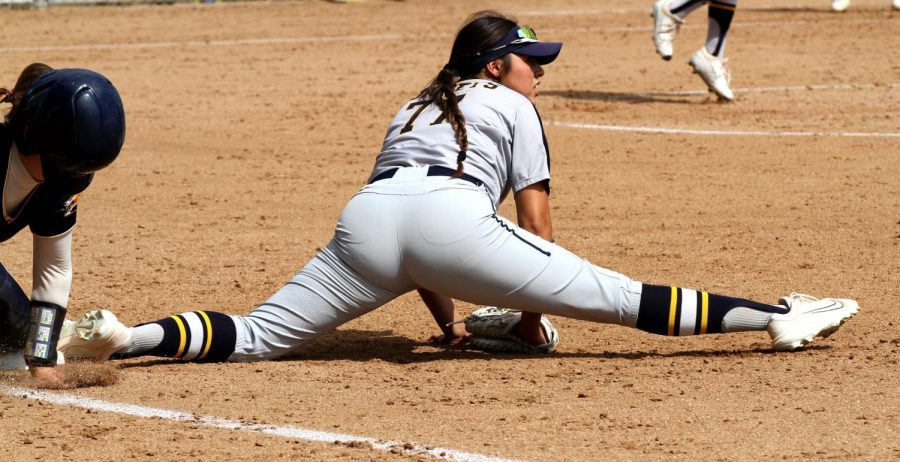 That final out saw a rocket fired by Aguilar across the field to freshman first baseman Meah Almaraz who went into a split and full extension to pick the ball off the dirt.
The Hornets scored in their final two innings by way of an RBI single from Almarez. Then a miscue and an error committed by the Cougars allowed two more runs to come in, totaling the score to 4-0 Hornets entering the final inning.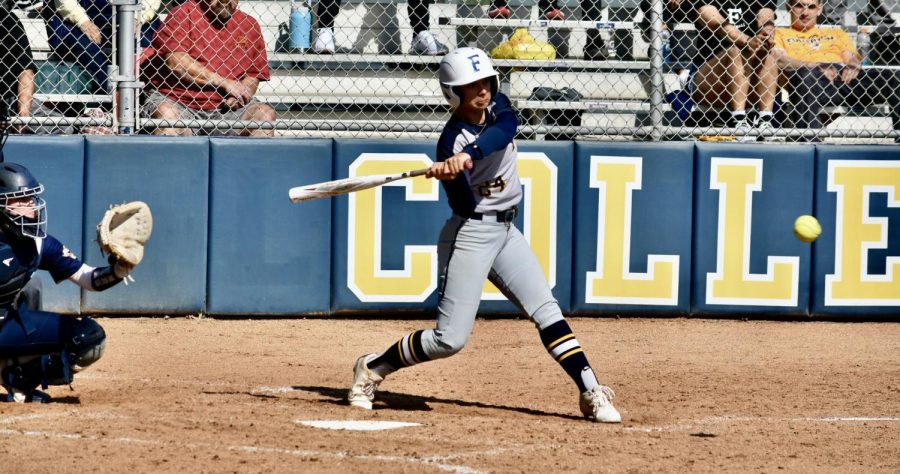 Fuentes once again got herself into a jam when she loaded up the bases with just one out. Fuentes prevailed in the end, forcing the next two batters to pop out to end game one and complete the shutout.
Fuentes (W, 20-8) pitched seven innings, striking out four, walking three, and allowing 4 hits. Fuentes took a no-hitter into the fourth inning as well.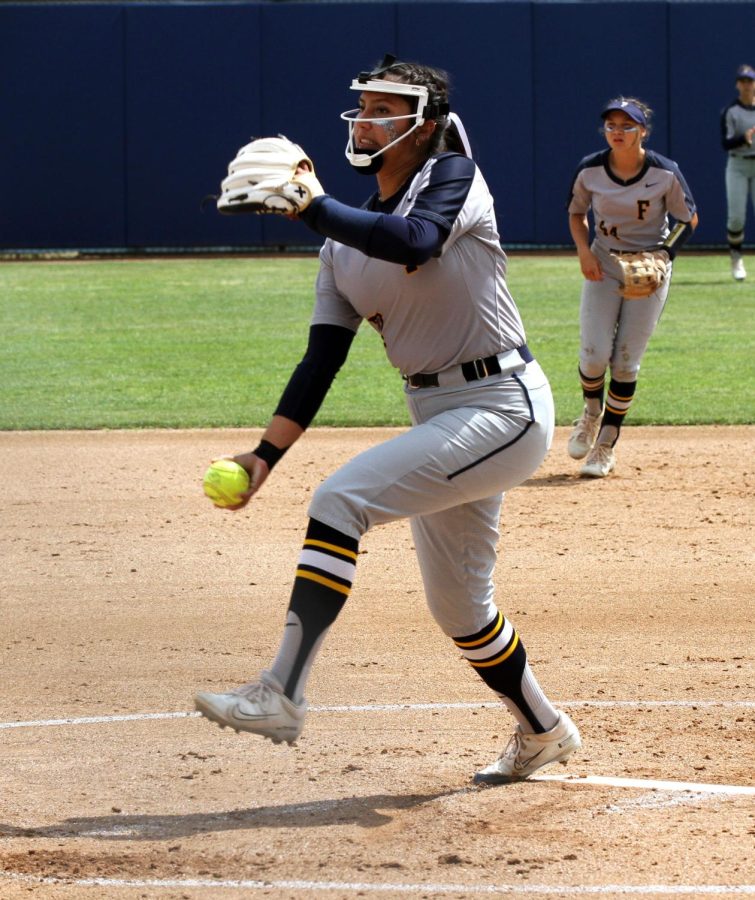 "Honestly I felt my confidence was really there, as well as my mental game. Along with my spins and breaking," Fuentes said.
For the Cougars, sophomore Allyson Melgar (L, 15-12) took the circle going 6 innings, striking out five, walking just one batter, allowing nine hits and four runs three of which were earned.
The Hornets are home once again to face off against the Cougars on Saturday with Game 2 starting at 12 p.m. and a potential Game 3 winner-take-all-game at 2 p.m if necessary.
Of course for the Hornets there will be adjustments that will have to be made if they want to close it out.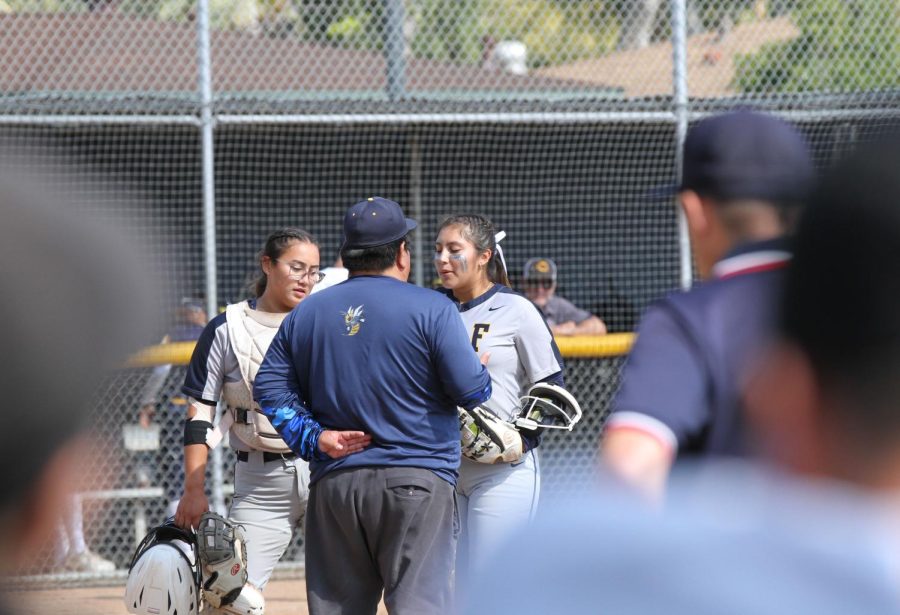 "Our defense was definitely there. Understanding and making adjustments from a pitching standpoint will be key. Some players need to make adjustments but some had awesome games today. The players that struggled a little bit just need to understand how this pitcher is throwing to them," Iseri said.