Meet Clovis Hung: FC's 12-year-old A.S. senator and youngest graduate
Whenever Clovis Hung is working on his math homework, his mom can tell if he's stuck or if he's figuring it out. If she hears, "Yes Clovis! Great job!" she knows he's solved one of his algebra problems, which can be a tough subject for him. It's not a tutor she hears praising him, it's Clovis cheering himself on.
It's that positive energy that has helped Clovis become FC's youngest graduate in history.
At the age of 12, Clovis Hung has achieved a great deal of things. He finished all of his general education credits just last year and has recently ran and won a seat in Fullerton College's student senate.
Taking three classes, playing basketball five times a week, and being a member of the Boy Scouts might take up all his time, but this doesn't mean he wouldn't do more if time allowed for it. Starting at the age of 9, he has earned five associate degrees during his three years attending college.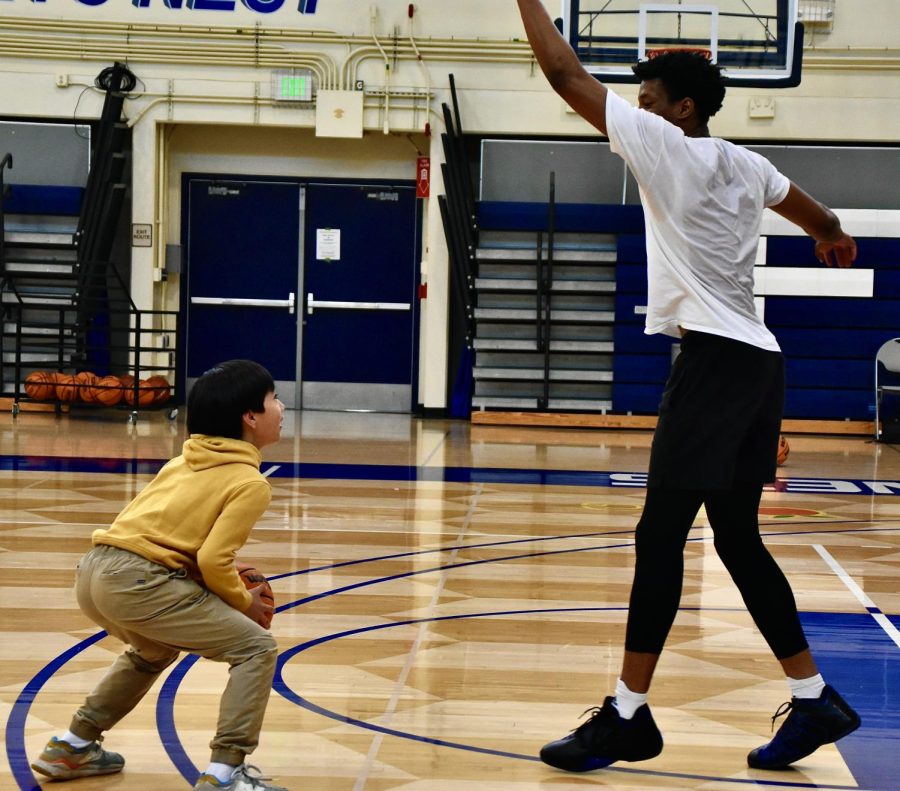 Public school never did fit for the young Clovis Hung. Attending traditional public school, he flew past the normal curriculum, learning at a faster rate than his peers, growing bored of it easily. His mother, seeing this, pulled Clovis out of school at the age of 8 to take matters into her own hands.
"I home school him," said Clovis's mom Song Choi. "The process is very fast. He learns a full year's worth of curriculum in just three months."
After a while, however, Clovis's interests expanded beyond what his mom could teach him.
"I couldn't satisfy his curiosity anymore. So that's when I felt it was time to pass him on to professionals so that they could teach him what he wanted to know."
Clovis takes college in stride, taking every class he can get his hands on, focusing mostly on history.
"He just likes everything. That's why he's so busy," says Choi. "I don't push him to do it. If he wants to do it, I just give him the outlet to do so."
Not only is Clovis brilliant where academics is concerned, he is also a beast on the courts as he has grown a passion for basketball.
"I usually play five days a week but I sometimes play more because of games and tournaments," said Clovis, who plays shooting guard in a private youth basketball league. "I've played other sports but I really only love basketball."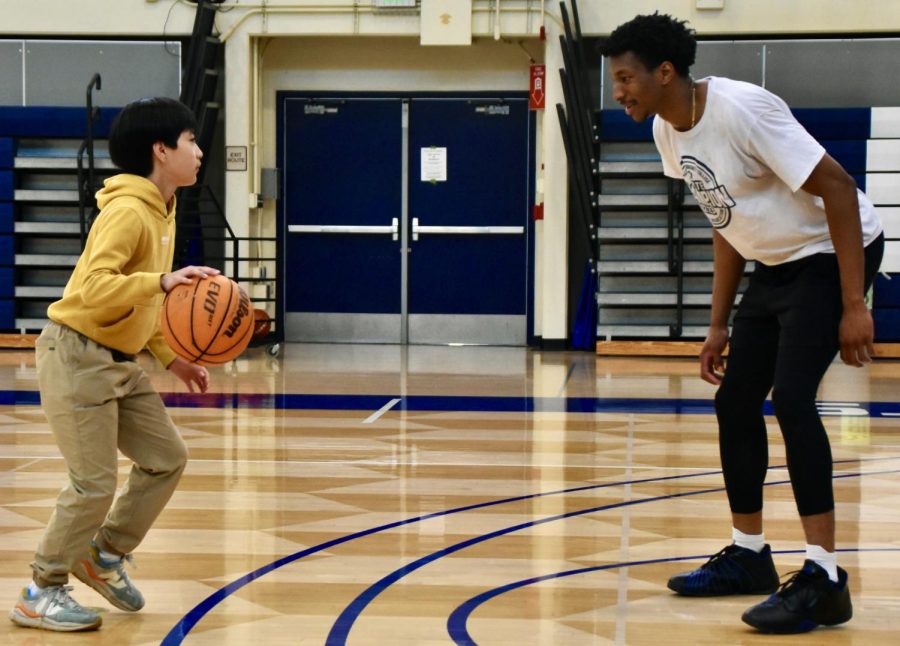 On a recent Monday, Head Basketball Coach Perry Webster let Clovis use the Hornets Nest to shoot a few hoops with Mike Ofoegbu, one of the players on FC's championship-winning team. As Clovis was getting up to play, he grabbed for his backpack, but his mom rubbed his shoulder and said, "You go. Let mommy get your backpack for you."
Even though he's a college student, his mom is there to remind him that he's still a kid and that she's here for him.
His parents are from Hong Kong, and as a second generation immigrant, Clovis has learned to be ambitious and resilient.
"I had him prematurely. He was only 0.88 kilograms (1.9 pounds) when he was born," said Choi. "He had to be put on an incubator for the first three months of his life. It's a miracle that he doesn't have very many health problems."
However, his young life hasn't always been filled with star-studded feats.
He is in Fullerton College's Special Admit program. But when Clovis tried to get into an english writing class when he started at FC at 9 years old, he didn't get in.
"He was very nervous the first time," said Choi, explaining that while he interviewed with the Dean of Humanities, he cried and ended up not passing.
But Clovis didn't give up. Last year, he tried again has since excelled in it. From there, he just took on more challenges.
"I want to explore my passions and try everything," said Clovis. "I was pretty nervous to run for student senator, but it was an opportunity to try something and to make myself more brave."
He also explores his interests through traveling, learning a great deal of things along the way.
"He has a strong interest in Egypt, and I'm a strong believer in that you have to see and experience something to learn about it," said Choi.
Clovis has not only been to Egypt and its Pyramids of Giza, but has been to three more of the Seven Wonders of the World.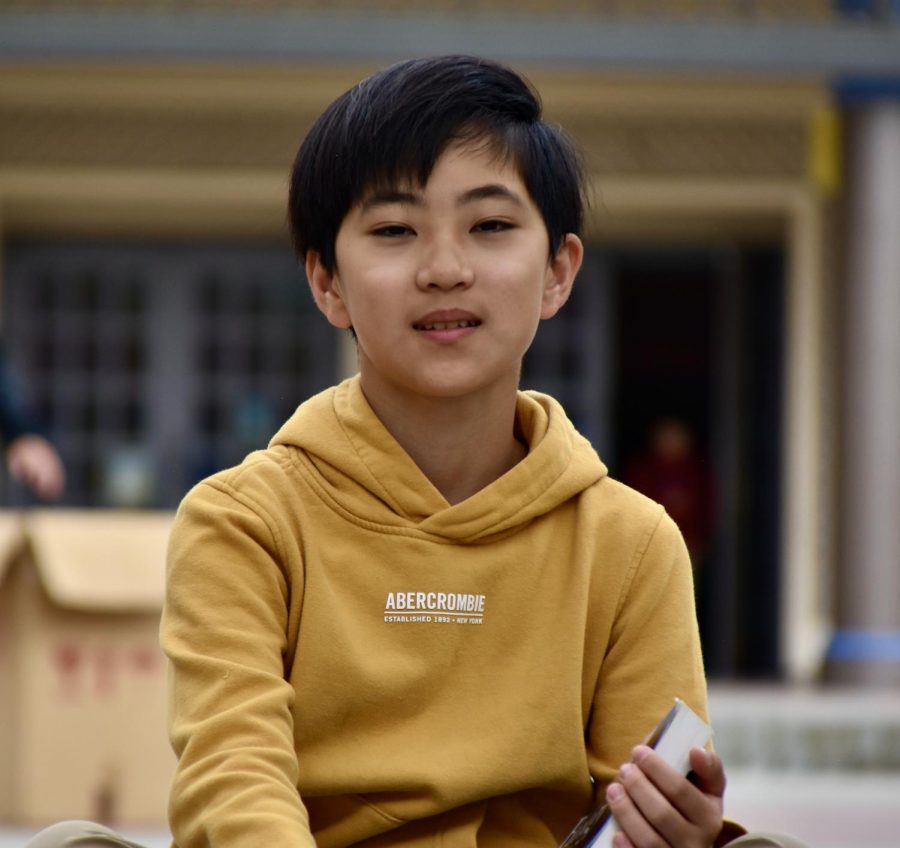 As of now, Clovis isn't too sure where he wants to transfer to, but he has big dreams for the future. For now, he will return to Fullerton College in Fall 2023 to serve his term as senator.
"I want to be a commercial airline pilot, but I can't start the process of getting my license at a special pilot university until I'm 16, so right now I'm studying for that," said Clovis.
Clovis's mom credits his young success to the opportunities he's had in this country.
"Only the American school system lets kids skip grades and study in a college," she said. "So I let him keep chasing his American Dream."