Hornets lose Game One to the Monarchs
The Hornets playoff winning streak came to an end at home, as the Monarchs dominated the first game of the series with a 9-3 win on Friday afternoon.
Winning pitcher, freshman RHP Daniel Tovar stole the show Friday, pitching seven and two thirds innings for the Monarchs, with no runs allowed, five strikeouts and only allowing four hits, stats that mark a great contrast with losing pitcher.
Hornets freshman LHP Matt Romero pitched four and two thirds innings, allowed nine hits and seven runs including a home run.
"I had a pretty good performance. I looked in. I knew they were a great team coming out and we just couldn't take them lightly," said Tovar.
LA Valley unveiled their power at the top of the second when sophomore catcher Bobby Velasco received a lead off walk from Romero. Freshman first baseman Max Aude followed with a single to left field, placing Velasco on second. He would then score a run on a double hit to left field by freshman third baseman Will White. Aude then followed suit, scoring on a base knock from freshman second baseman Luis Torres. The Hornets closed the inning with a 5-4-3 double play limiting the damage, down 2-0 at the end of the frame.
The third run for the Monarchs came with a massive home run by sophomore right fielder Tyler Olivas. Although the homer was the only hit of the third inning, it sent a message to the Hornets, now down 3-0.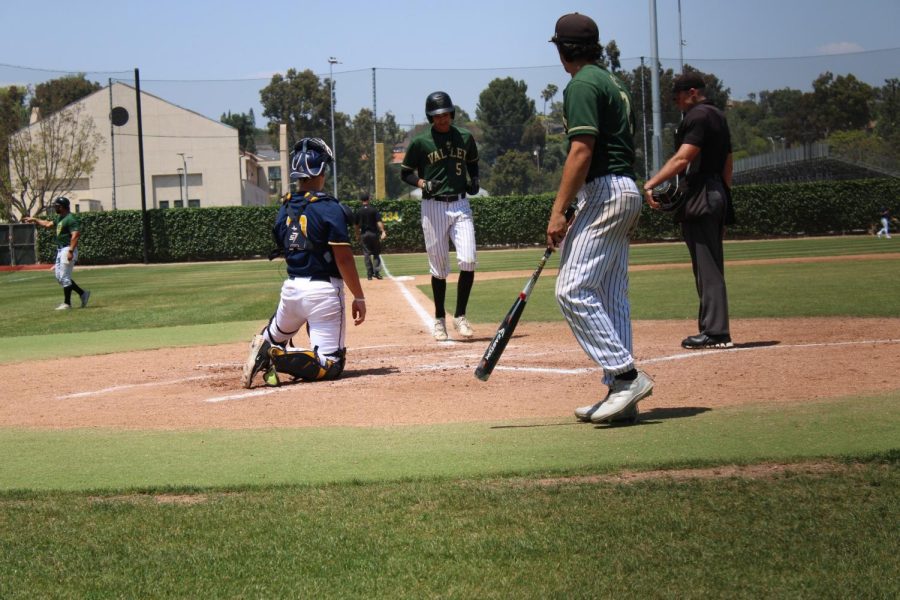 After two quick outs in the top of the fifth inning, the Monarchs started a rally. After sophomore DH Brandon Cuervo earned a walk, he would then advance to second base on a balk by Romero on the hill. Olivas then came up and smashed a single to center field that allowed Cuervo to score, bringing the score to 4-0.
As the Hornets tried to put out another fire, Velasco singled to right field, allowing Olivas to slide in for another run. With Aude at the dish, Velasco took second on a wild pitch. Aude delivered another massive single, scoring Velasco. Still unsatisfied, the Monarchs scored their fourth run of the inning, when a double to left hit by White drove in Aude. They now had a commanding 7-0 lead.
Hornets Manager Chad Baum immediately jumped into action and pulled Romero bringing in freshman RHP Jared Sawyer from the bullpen. "We didn't play our best, we handed them, I'll say three or four runs, so we didn't play our brand of baseball," said Baum.
The Hornets tried to get things going in the bottom of the sixth with a single from sophomore left fielder Niko Santamaria singled and then a walk by freshman first baseman Tank Espalin. The two out rally died on a strike out of the OEC MVP freshman center fielder Britton Beeson.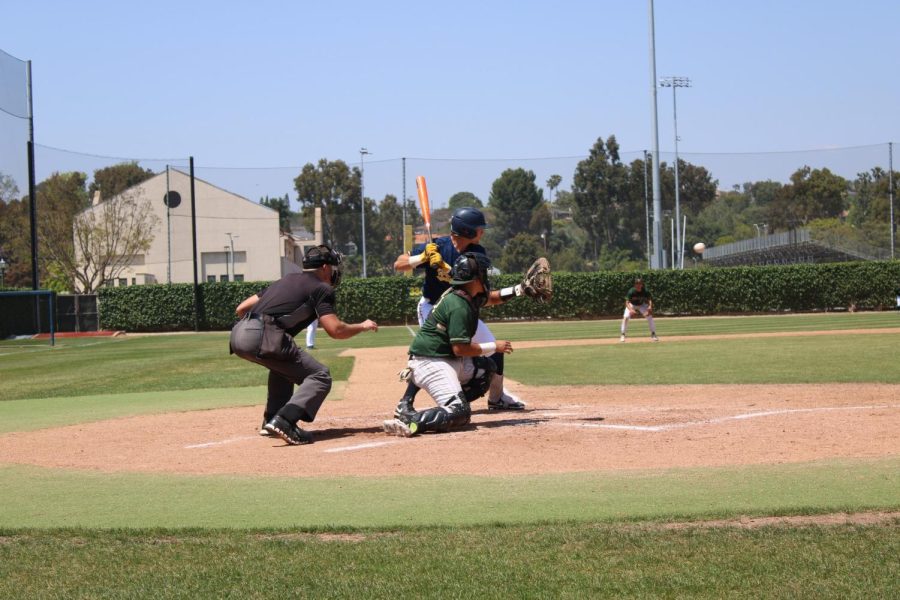 Holding up all hopes of a comeback, The Hornets filled up the bases with a single to left field from sophomore shortstop Jimmy Blumberg. Then, Santamaria was hit by a pitch, and Espalin again earned a walk. Monarchs manager Dave Mallas didn't want to take any chances. He switched Tovar out to sophomore LHP Andy Rodriguez, as Beeson came back up to bat. He was unable to deliver this time, flying out to center, ending the eighth still down 7-0.
The Monarchs topped their performance with two more runs in the top of the ninth inning. Freshman shortstop Tino Valdez hit a lead off single. He was then followed by hits from freshman center fielder Royce Clayton Jr. and Cuervo. Valdez proceeded to score when Olivas hit into a fielder's choice. Clayton Jr. then scored from third base on a Velasco single to left field, bringing the score up to 9-0 in favor of LA Valley.
Not all was lost as Fullerton closed the game out with some momentum. After loading the bases with zero outs, Mallas had to go back to the bullpen, calling for freshman RHP Morgan Jennings. That there was a small win for the Hornets in this blowout of a game, as the Monarchs were forced to use and tire out another arm.
Following two strikeouts, sophomore catcher Elie Kligman provided a double down the right field line, scoring Marquez and sophomore pinch hitter Bryce Gamble. Sophomore catcher Haku Dudoit advanced to third on the double and proceeded to close the scoring when freshman outfielder Rudy Gonzales singled to right field.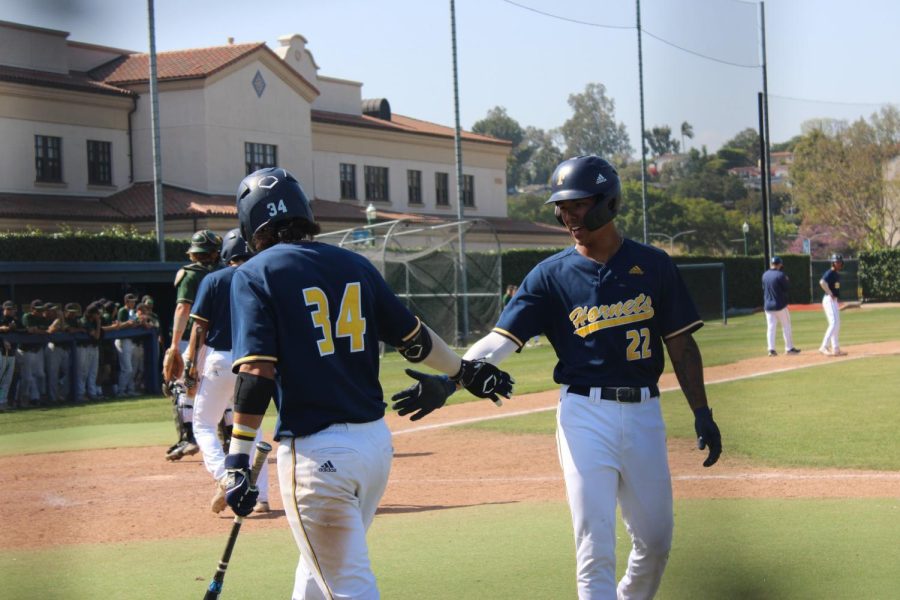 The game concluded with a score of 9-3, leaving the Hornets in a must win scenario if they want to keep their season alive.
"Getting a couple runs at the end of the game, we kind of showed them that we are a good team and that we can keep playing with them," said Kligman. "So it's good to get a couple of runs and keep that momentum."
The Hornets will battle to keep playing playoff baseball Saturday, May 13 at 11 a.m. against the Monarchs, in their second game of the Super Regionals. If a third game is necessary, that game will also be played Saturday, May 13 at approximately 2:45 p.m..