Hornets Coast to OEC Title
Sean Newman Jr. is truly owning up to the phrase "Mr. This Ain't New, Man!" once again. He was the floor general that helped lead the Hornets to their 17th straight win and an Orange Empire Conference clinching victory, 120-76.
Newman Jr. recorded a double-double with 12 points which included a dazzling 360 dunk on a breakaway to go along with 10 assists. He was perfect from the field (5-5) and from the charity stripe (2-2). He added two rebounds and two steals as well.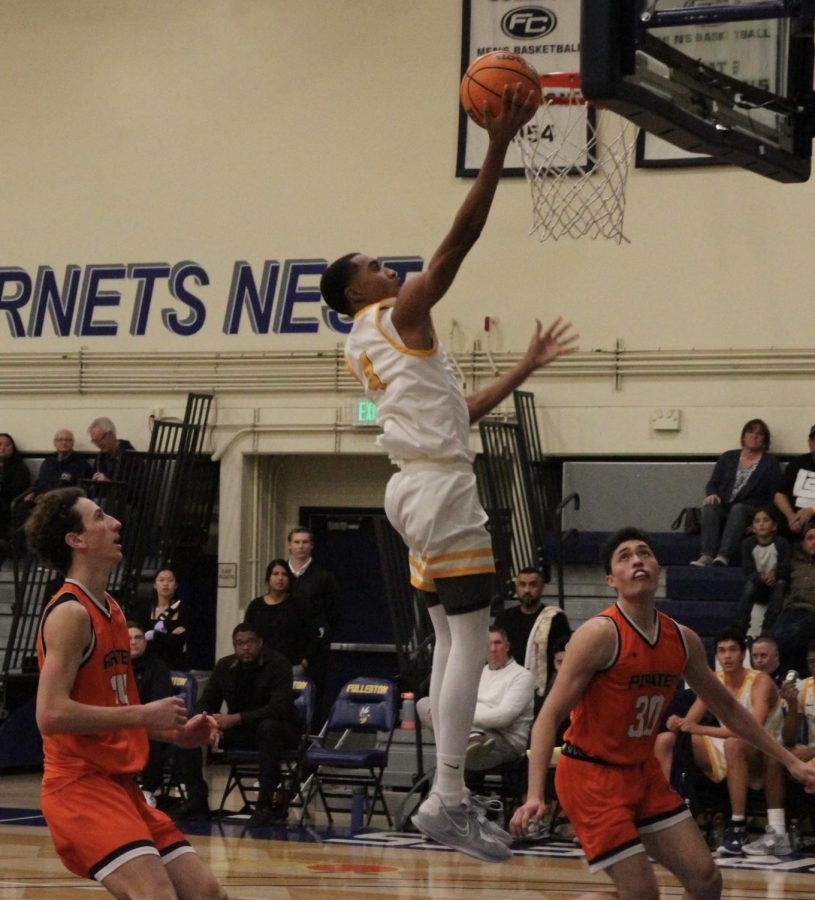 When asked what's next for the team, Newman Jr. was humble. "First, we have three more games to finish off the conference. Then from there it's playoffs, and you know one game you lose, it's over with. So, just winning one game at a time."
It was a game that seemed to be over by the end of the first half with the Hornets leading 59-34. The Hornets were flying up and down on both ends getting points at ease. The Hornets held the Pirates to just 31% from the field and a staggering 15% from the three-point line.
When Coach Perry Webster was asked about clinching the conference, his answer was modest. "Well, it was good to clinch the league championship and kind of just continue on our way of what we've been doing playing together and scoring a lot of points. [I'm] proud of our guys and excited for what's next."
The real turning point of the game came around the 4-minute mark in first half, when a visibly displeased Coach Webster called a timeout after the Hornets were down 7-4. Following that timeout, the Hornets would go on a 16-2 run in just a tiny three-minute period. The Hornets would never look back from there.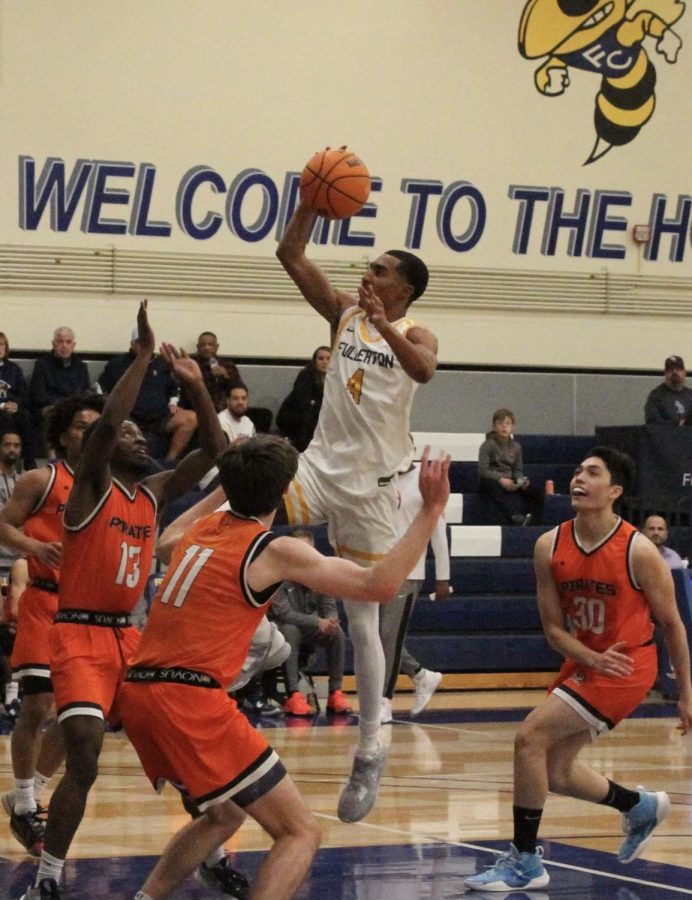 There was a great shift in the team's energy after that timeout. Fullerton played together as a team on both ends. That was something Webster was very vocal about postgame. "Stay together, play together, be together all the time."
The Pirates were overmatched all game but were gritty, pressuring the Hornets the entire 40 minutes from baseline to baseline. Fullerton was simply too quick, strong, and big for Orange Coast.
Sophomore forward Javon Jones was spectacular coming off the bench, recording 16 points in the first half and finishing with 23, making him the Hornets leading scorer. When asked about what he was looking to take advantage of, Jones' response was precise. "We were just trying to attack the press. We knew they were going to come aggressive. We just felt that it was going to be in our advantage and just get up the floor and play."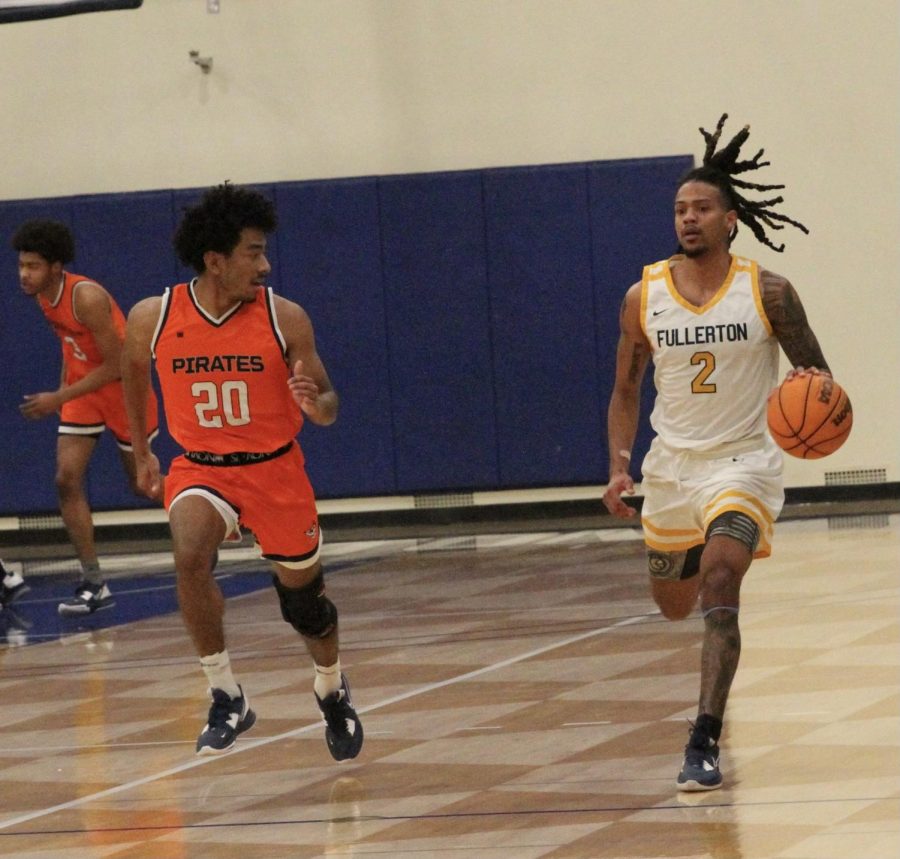 Sophomore guard Kobe Newton rebounded back from last game adding 19 points, while sophomore guard Shaquil Bender chipped in 13 points of his own. The Hornets had seven guys score in double digits. It goes to show this team can score and knows how to share the ball.
Sophomore guard Jydon Hall scored 26 points for the Pirates which led all scorers for the game. Freshman guard Sam Hunter also contributed 13 points in the loss.
The Hornets (24-1) next game will be against the Irvine Valley College Lasers (4-20) at 6 p.m. on Wednesday, Feb. 8th on the road.