The Hornet scoops up major awards at journalism convention
The scenic city of San Francisco was the venue for the Journalism Association of Community Colleges (JACC) with the Associated Collegiate Press (ACP) in a conference for journalism students March 9-11. JACC hosts community college students while ACP is for two-year and four-year colleges.
ACP, in its 101st year, hosts a national college media conference every fall and spring, and this year chose San Francisco, California. Students from all over the nation got a chance to collaborate.
Established in 1955, JACC hosts regional conferences every fall, in Northern and Southern California. Journalism students of each community college in their particular region may attend.
Conferences give journalism students a chance to network with each other and introduce them to possible internship and job opportunities. They can learn new techniques and technology in workshops with students from other colleges.
Attending students also got to hear speeches from Rick Green, executive editor and chief content officer of the Press Democrat, Santa Rosa and Odette Alcazaren-Keeley, diversity communications and media relations executive for the Maynard Institute for Journalism Education.
JACC awards were for published journalistic work of previous semesters, and both The Hornet and Inside Fullerton Magazine made impressive showings.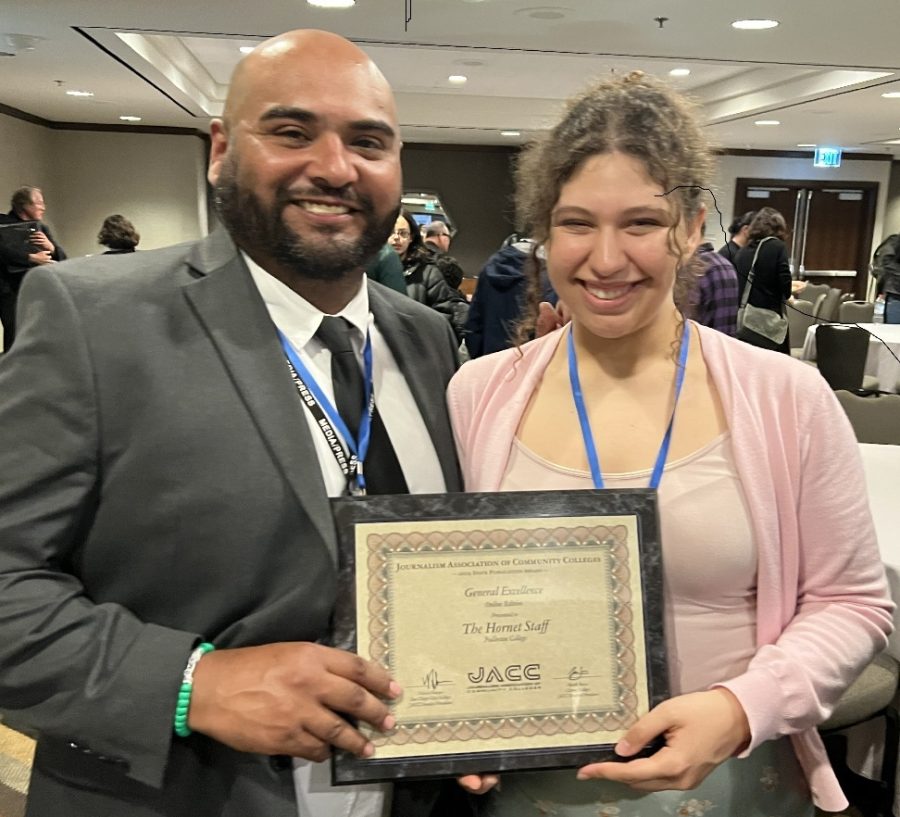 Both the magazine and newspaper merited General Excellence, while individual awards included First Place in Magazine Cover Design for Jett Shim, who also won Third Place in Magazine Design/Layout.
Hornet Sports Editor, Jake Rhodes won second place in Sports Game Story, Aaliyah Skipper won third place for Sports Feature Photo, while Logan Stupin won third place for Magazine Photo.
For their story in both print and video, OC Sidewalk Vendors Struggle with Costly, Confusing County, City Permits Meant To Help, Gigi Gradillas, Rachel Lopez, Dustin Malek received a Meritorious award for Enterprise News Story/Series from JACC, and first place from ACP in Best of Show, Social Justice Reporting.
Also winning ACP Best of Show was Inside Fullerton Magazine Feature Magazine, 2-year campus First Place, Editor in Chief – Mariana Escoto Garcia, Managing Editor – Ian Winstanley, Art Director – Jett Shim, and The Hornet for Website, 2-year campus Seventh Place, EIC – Gerardo Chagolla, ME – Sara Leon.
Planning for each JACC conference is decided by a Board of Directors, including student representatives, who are elected by students of their respective region. This year's student representatives are all Managing Editors of their respective news media: Susana Serrano of San Diego City College "City Times," who stepped in last fall to fill out the remainder of the SoCal Rep term, was elected as State Student President.
Elected to be the new NorCal Rep is Andrea Saldaña, of "La Voz," at De Anza College while the newly elected SoCal Rep is Fullerton College's own Sara Leon of "The Hornet."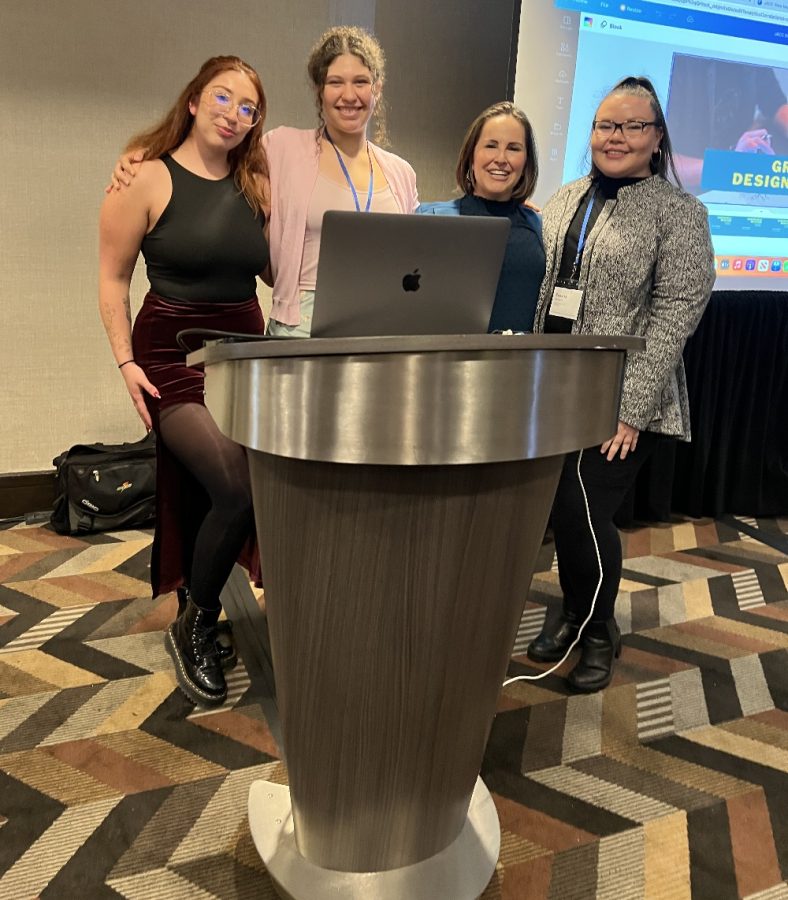 Leon's predecessors at Fullerton College were John Roberts (SoCal 2005-06, State 2006-07) and Alli Kirkham (SoCal 2007-08, State 2008-09). Jay Seidel, former advisor and current coordinator of the Fullerton news program, had served as JACC Faculty President during those years.
The current faculty president, Nicole Vargas was elected in 2022 to a two-year term. The board of directors meet in person or remotely to plan menu, speaker choices, student competitions, and venue.
Next year's Spring state conference is scheduled for March 2024 in La Jolla, San Diego County, in conjunction with the ACP conference.