Hornets Softball feels potential Title IX issues arising
In the dugout. In their cars. Behind a tree. This is where Fullerton College softball players say they have to change before practice, because they don't have access to a locker room.
"It's a little difficult having to change before every game and having people just stare at you. It's a little uncomfortable, " said sophomore center fielder Ariana Gonzalez.
Freshman RHP Allyson Fuentes said it isn't just uncomfortable, it feels unsafe. "We have to change outside on the street, like in front of our cars, and I think that's dangerous because there will be people passing by and you don't know what they're capable of … or who knows what."
Lack of a dedicated locker room or private team restrooms are just some of a list of poor conditions that softball coaches and players say they have to deal with on campus.
They also complain of poorly maintained outfield grass, weed-choked batting cages and other inadequate conditions that make it difficult to perform at their best during practices and games.
"In the bullpen there are a bunch of weeds growing, and then we couldn't even pitch when the rain came because it was just overfilled with water for like four or five days. We couldn't use it," said freshman RHP Dallas Garcia.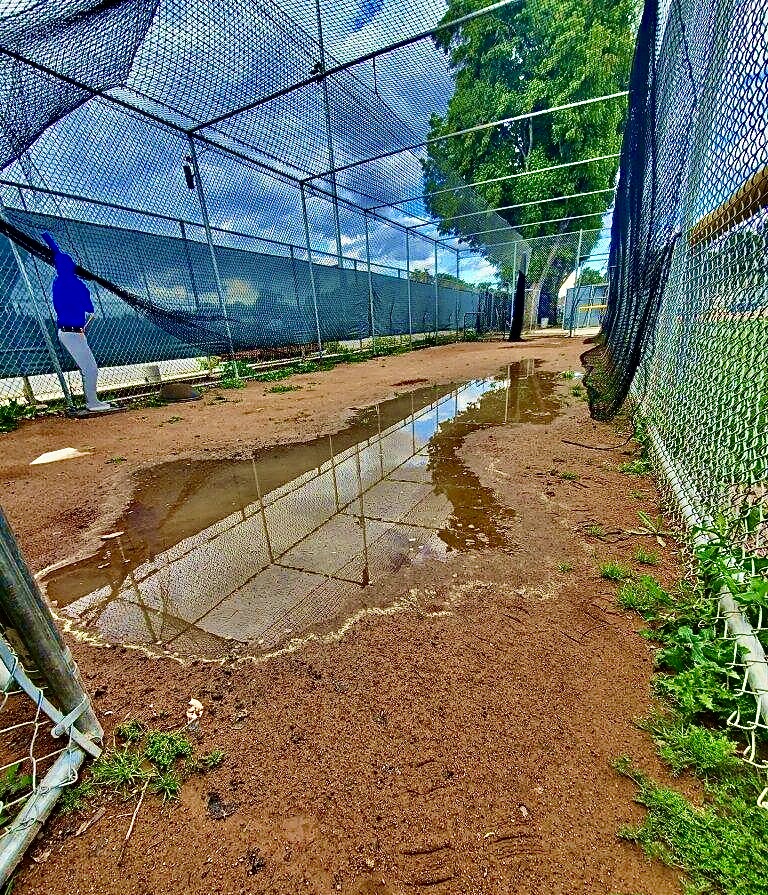 Co-head coach Marian "Speedy" Mendoza says because this is a women's sport, she believes these conditions are Title IX violations. She has been posting evidence of these unequal facilities on social media for the past two weeks.
Title IX is a federal law that states if a school operates or sponsors an athletic program, it must provide equal athletic opportunities regardless of sex. The law includes equal access to locker rooms, practice and competitive facilities, and equipment and supplies for both men and women.
According to Article 1.5.4 of the CCCAA Constitution and Bylaws, members of the CCCAA must abide by Title IX to be in good standing with the association.
Mendoza claims the baseball team has better facilities. The baseball field has new turf and much larger batting cages, as well as a separate turf pitching bullpen. Softball has to hit and pitch in the same bullpen.
Baseball head coach Chad Baum did not respond to a request for comment about baseball conditions compared to softball.
Mendoza says the college should provide equivalent facilities and resources for both men's and women's sports.
Although Mendoza said that she has been fighting for the conditions of her facilities to get better for years, she has not formally filed a Title IX complaint on behalf of the team.
"We are not looking for any lawsuits or people to lose their jobs. We are just looking for our girls to have a good experience," she said. "We should have equality."
Mendoza said Fullerton College Athletic Director Scott Giles helped them scoop buckets of water from a drenched field after recent rains. "We've talked about giving some facility upgrades and just kind of making it nice for the girls," said Mendoza, referring to a conversation with Giles.
But she says that the situation has been ongoing for decades, even before she started coaching at Fullerton. "I have been here for 24 years, so it's been going on for probably that long," she said.
"I visit once every year and it hasn't changed since I'd been there," said former Hornets player from 2018-2019 Sabrina Anguiano.
Giles and Dean of Physical Education David Grossman did not respond to multiple requests for comment for this story.
Some players complained to have injury issues because of the field conditions, such as uneven ground in training areas. "One of the girls on our team, she literally hurt her knee [in the bullpen] pitching," said sophomore RHP Olivia Nunez.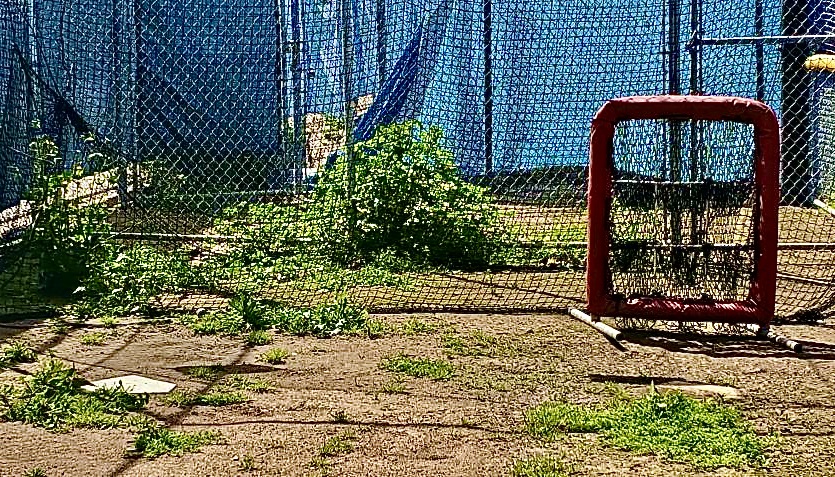 When asked about whether uneven surfaces can cause injury to players, Fullerton College athletic trainers declined to be interviewed.
Before and after games, players say they have to clean the batting cages, pull weeds from the grass, and use paint buckets and hoses to clear out excess water when it rains. Some even ask their parents to get involved in the maintenance of the field.
In place of a restroom, there are only two portable toilets, and some players say they are comfortable using them. "The restroom is pretty bad," said Garcia, "We have to hold in our [pee]."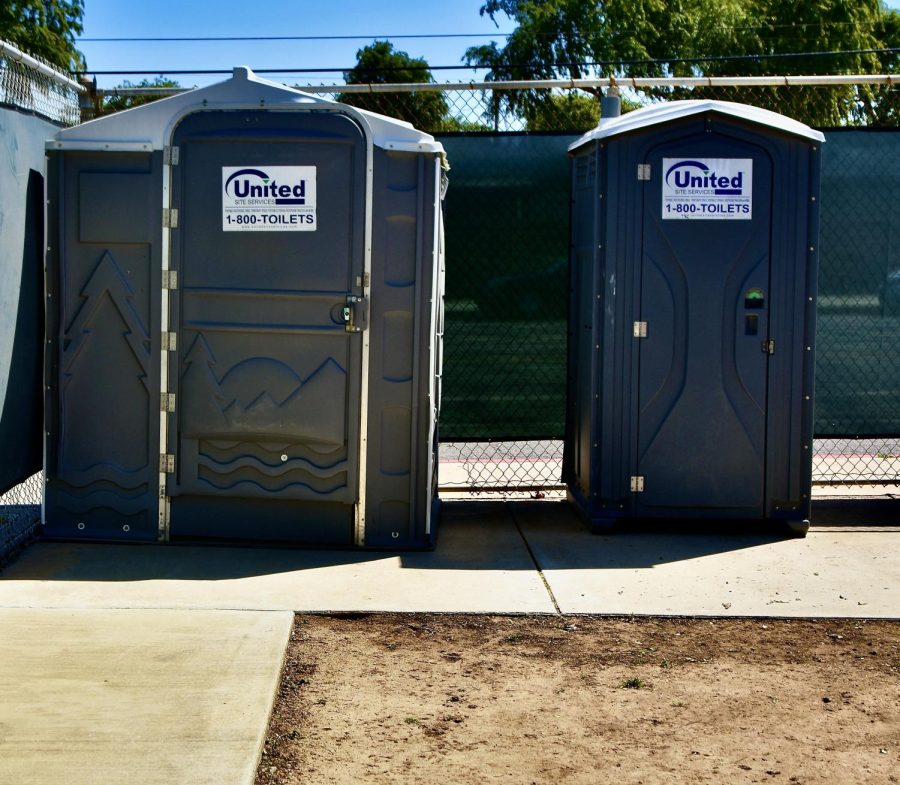 Some are used to these types of conditions from high school, while others say conditions were better in high school.
Fuentes, who went to Mater Dei, said she's felt the inequalities since then. "We didn't have a field on campus. Baseball, football, soccer and even lacrosse did. We'd have to go to Fountain Valley for a facility," she said. "We didn't have a team room or locker room as well… We'd go to a school restroom to change."
Garcia, who went to Montclair High School, had a completely different experience. "We had a bullpen, we had turf, we never had to clean it ourselves," she said. "We had locker rooms and restrooms right next to our field."
Lack of a dedicated locker room also causes other headaches for the players.
"Before practices just because we don't have a team room, we have to carry our stuff from class to class for some girls that can't put it somewhere," said Fuentes.
Conditions of the field also affect recruiting, explains Mendoza, saying the Hornets lose out to other junior colleges for potential new players.
"We lose them to Orange Coast, because Orange Coast has a beautiful facility. We've lost them to Santa Ana, Mt. Sac, so we do lose some kids," said Mendoza. " They come here and this doesn't say, man I want to play at Fullerton College!"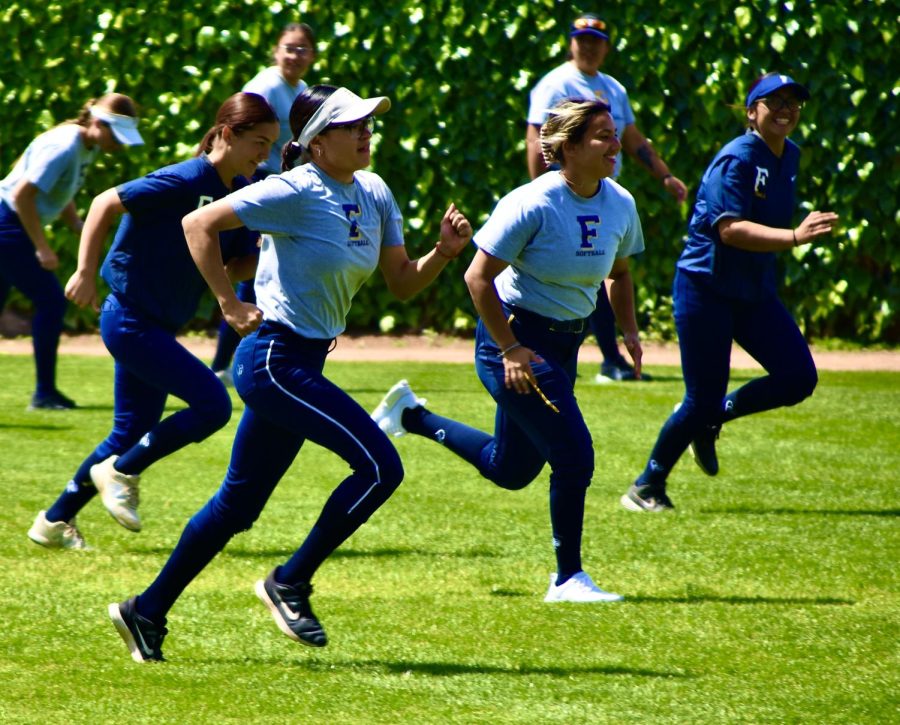 Players suggest that the most needed upgrades are the building of new bathrooms. This is due to the current struggles that they have to face because of the current portable ones they get access to.
"Collectively, as a softball team, we recognize that not everything's going to change, obviously but the little things that are involved with each player's safety are important," said Nunez. "That's the only thing that we really ask, make sure that your players are safe."