President Olivo pledges to investigate softball inequalities
Less than two days after The Hornet published a story about potential Title IX violations towards the softball team, President Cynthia Olivo met with the coaching staff on April 12 to discuss changes that can be made for the program. The team had been sharing facility inadequacies on their social media account since April 3.
Director of Campus Communications Lisa McPheron told The Hornet that after the meeting, "There were two immediate actions that were taken: There is a new shop vac that's been provided to the softball team, that helps vacuum up water… and then the hand washing station."
The Hornet brought to light potential Title IX violations including the lack of a locker room or a restroom as part of the softball facilities. That alone would be a violation according to the CCCAA Constitution and Bylaws in Article 1.5.4.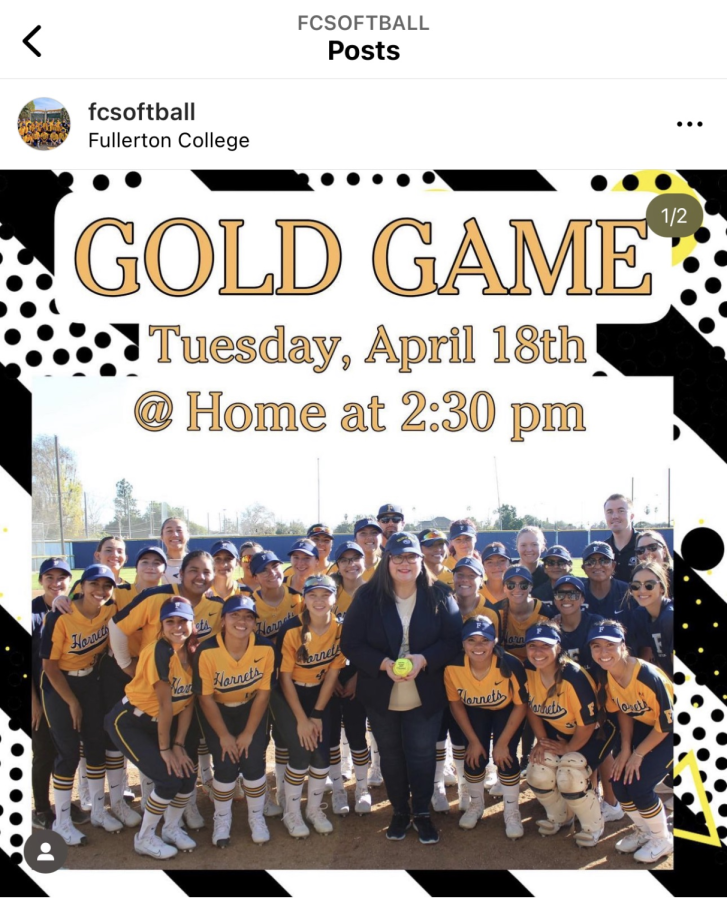 According to Co-Head Coach Speedy Mendoza, these issues have existed during the 24 years she has been on campus, and former players say these issues have been going on since the 1990s.
In a letter shared with faculty and staff on April 18, which will go out to the entire campus in the President's Weekly on April 24, Olivo said she is concerned and has made multiple changes already. In her letter, she states: "A third-party collegiate athletic expert has been identified to assess the field conditions, restrooms, locker rooms and other issues to ensure equity between our women's and men's teams."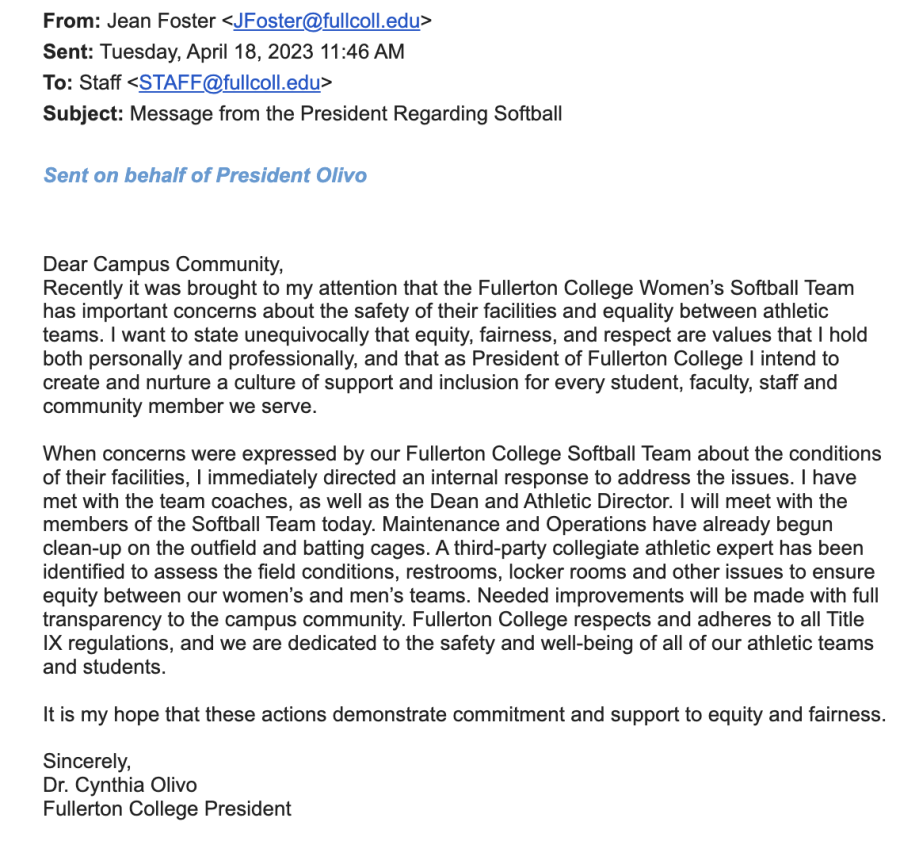 McPheron also said, "We want to hear concerns from students and faculty if they have any concerns or feelings of inequity. So if we learn about how people are feeling and what their environments are, we can respond. Dr. Olivo has an open door policy."
The Hornet reached out to Dean of Physical Education David Grossman and Athletic Director Scott Giles multiple times between April 7 and April 10, but neither responded to requests for comments.
Even though a softball field is smaller than a baseball field dimension wise, the restroom and team rooms adjacent to the baseball field are much closer. The softball players would have to walk all the way around the fields to use those same restrooms according to Mendoza.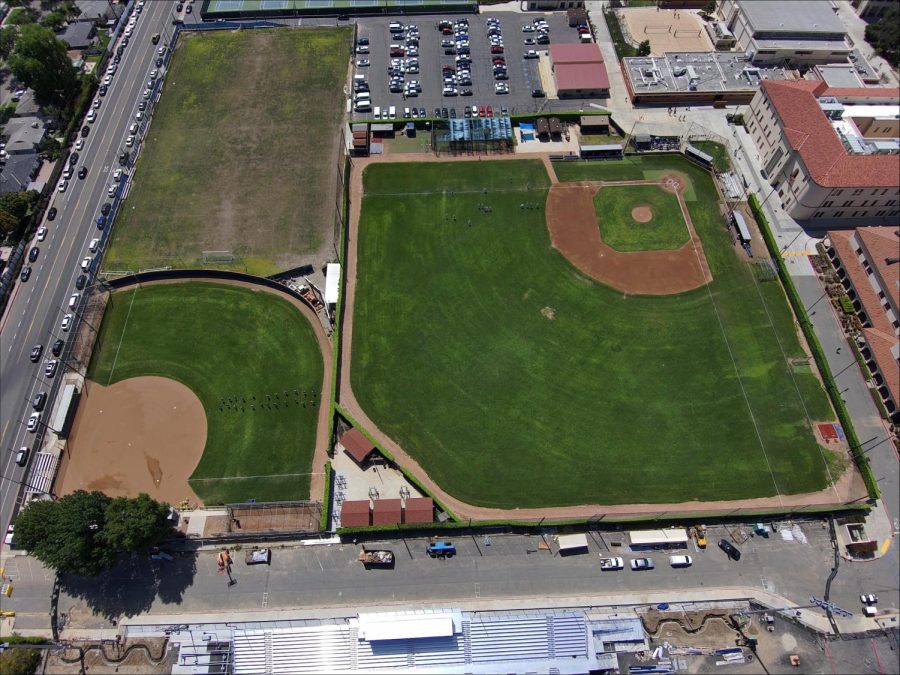 "I believe it's a former community college president who has experience being an athletic director as well," said McPheron of the third-party expert.
This third-party collegiate athletic expert still needs to get under contract, but once they are, the person will be well-versed in Title IX, according to McPheron.
Despite the recent uproar, there has not been an official report filed calling out a Title IX violation. "There still isn't a formal complaint and so the issues that have been raised that have been elevated to the president's office, we became aware of in the last few weeks," McPheron said.
While an official Title IX complaint has not been filed, Mendoza said people have brought this to the administration's attention. "People started hearing about what was going on. The guy from Minnesota pushing the Title IX, and they didn't get back to him right away. Then he went to the district."
The "guy from Minnesota" is Vince Muehe, a photographer from Credit River, Minnesota, who is a major Title IX advocate according to his Facebook page.
When talking to The Hornet, Muehe confirmed there has not been a formal Title IX complaint filed, but he did write two letters, one to Fullerton College and one to the Title IX Coordinator at the NOCCCD, who Muehe said forwarded it to Fullerton. Beyond this information, he declined to comment.
The Hornet reached out to NOCCCD Title IX Coordinator Julie Kossick about the existence of Muehe's letters, but she did not respond.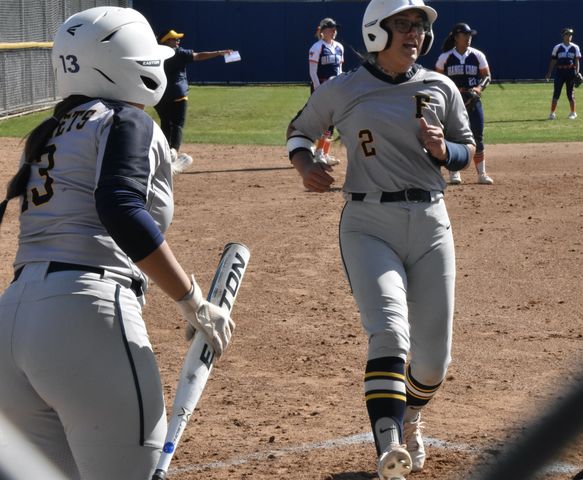 After the team and former players started posting complaints on social media and talking with The Hornet, Mendoza said they were targeted with intimidation tactics from unknown parties.
During Easter weekend, Mendoza alleged that she and the coaching staff found a decaying animal's head in the outfield of their softball facility while setting up an Easter egg hunt for the players.
That same week, former Hornet from 1994-1995 Mandy Mendoza, who is Speedy Mendoza's sister, also claimed that the portable restrooms and field had been covered in urine purposefully.
McPheron said that both situations are being looked into by the college. "Those were brought to our attention. Both things happened over Easter weekend. It's being looked into. Finding something like that on a Monday morning would be alarming. So when it was brought to our attention, we understand it could raise concerns. Both things are part of the whole mix of what is going to be reviewed."
Mendoza said she feels Olivo is putting things in motion for her softball program.
"We reported to our dean, and we thought we were going to be taken care of. It wasn't until the social media started happening and that's when things started falling into place more," Mendoza said. "[Olivo] she assured us she doesn't want to just put band-aids on anything, she's a problem solver, more about solutions."
Even though this is welcome news for the team, Mendoza was clear that she is aware that this process will continue to take some time. "She said everything's not going to happen overnight, but she did make good faith and bought us a hand sanitizing station. The maintenance guys talked about cementing so we don't have all this dirt so we won't have all the problems with the rain again. They're actually going to put lights on like baseball."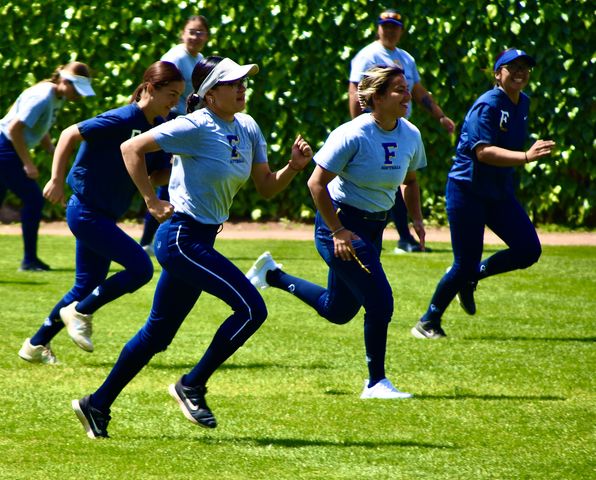 Mendoza said she understands Olivo has only filled the role of Fullerton College president for three months, and this mess was here before she got to campus. But things have been promising so far thanks to her players using their voice.
"I told her [Olivo] I was really proud of my girls, for stepping up and not being fearful of what could happen," Mendoza said. "I feel like it's going in the right direction."