The evening of August 29th kicked off the Muckenthaler Cultural Center's resident theater company Electric Company Theatre's 3rd annual Light Up the Night event. There they announced their four upcoming shows in 2024, and showed off their progress in hopes of gaining support both financially and through patronage.
Directed and founded by Callie Prendiville Johnson and Brian Johnson, the Electric Company Theatre has found a home in Fullerton's Muckenthaler Cultural Center.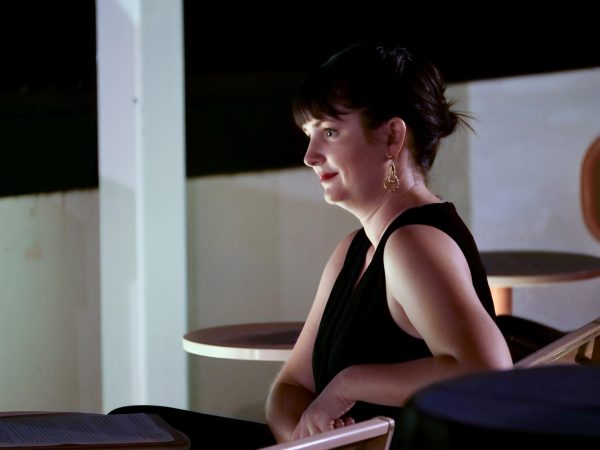 "Innovation is what the ECT has to offer," explains one long-time guest Sylvia Jarvi. "It is very unusual what they do with their plays and they present them beautifully. I've never seen anything like it before."
The event was proceeded by an onstage showing of the Electric Company Theatre's 2024 season with presenters and performers from all four shows teasing what the new year has to offer.
The Johnson's first introduced the past lead from their rendition of The Sound of Music Shayanne Ortiz who spoke briefly of the ECT's monumental role in reigniting passion through their dedication to diversity.
"We're looking for a diverse company that reflects our community. Diverse bodies, diverse people, and people from different backgrounds so that our stories are being told by what looks like our community," said Brian Johnson on their mission to bring diversity into the ECT casts.
This year, organizers found a new way to bring the same creativity in their shows to this gala. This year was themed as a wine tasting with accompanying snack boxes. Each type of wine represented a show that the ECT would be putting on in the 2024 season.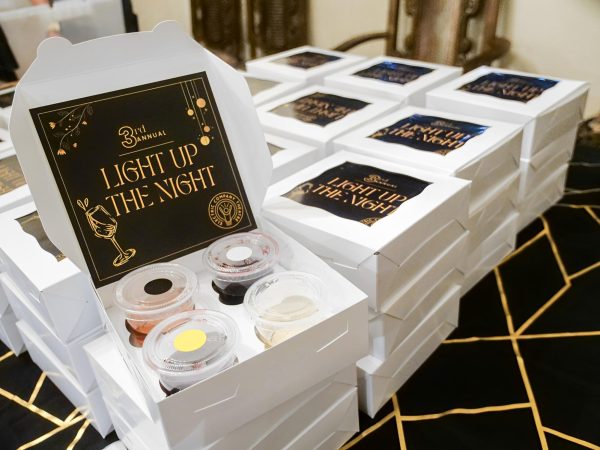 The first wine titled "Sunset Rosé" served as a pun for the location of their first show. "Fiddler on the Roof" will be taking place in the Sunset Oak Grove in February. The reveal was followed by a beautiful performance of "Far From the Home I Love" by Emily Taylor, Miranda Taylor, and Rebecca McBride.
The "River Road Chardonnay" was revealed to be a clue for the second show of 2024. Taking place in April will be the children-geared interactive show "Road to Oz," where students help residents of Oz repair the yellow brick road. Guitarist Wesley Chavez and singer Mercy Thornton were then brought up onstage to perform "Somewhere Over the Rainbow."
"Every year they make it a point to do a show that is just geared towards children," said lighting technician and longtime member of the company Matt Mankiewicz. "They want to create art for their community, and part of being a part of a community is educating children."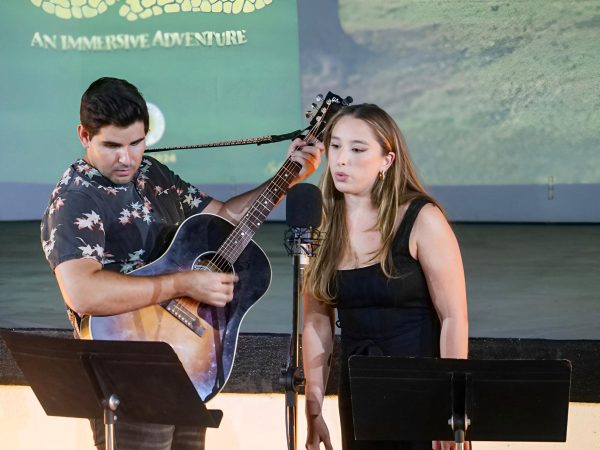 A medieval-looking wine named "Thievery" was paired with the third show that was revealed to be David Farr's "Heart of Robin Hood." Fight choreographer Michael Polak invited the audience to experience a snippet of the show through battle, the air itself turning thick with tension as he performed alongside actor Wyatt Logan with bo-staffs.
The final wine of the night, "Il Bastarde" was paired with the final show of the 2024 season. William Shakespeare's "Much Ado About Nothing" will be taking place in the Muckenthaler's courtyard in October.
When asked what next year's "Light Up The Night" will look like, Brian Johnson responded, "We're really trying not to do the same thing over and over and over again, so we have no idea what next year will look like."
If you would like to see performances put on by the Electric Company Theatre or need any other information, please visit their website.