The Associated Students Body continues to push current Hornets to engage in school activities as they hosted many student clubs in the quad at the Fall 2023 semestrial edition of Club Rush on Wednesday, Sept. 6 at noon.
Several students made their way to the event and saw what each club had to offer. Many of them talked to club representatives and gathered information about their unique activities and projects.
The Hornets Soccer Club, The Psychology Club, The Sociology Club, The French Embroidery Club, The LGBTQIA2S+ Club, and many more were some of the participating student organizations at Club Rush.
All clubs had their booth with their information laying out for students passing by to grab. Representatives of the clubs were at each table to talk to students, encourage them to join and answer any questions they may have.
"We are offering a safe social space for LGBT students to meet up and hang out. Our goal is to do a weekly hangout every week," said Jane Johnson, President of the LGBTQIA2S+ Club.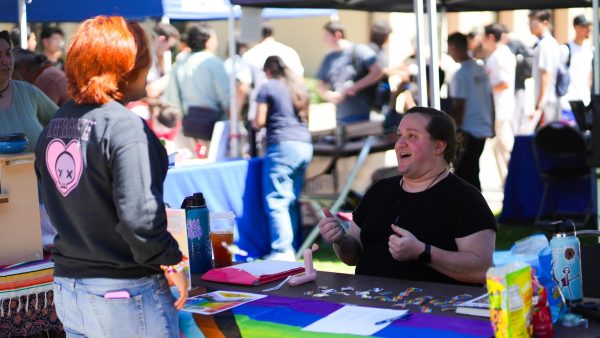 Each booth was decorated with the clubs' own theme, with some having physical examples of the projects that members produce. Some also had free stuff for students to grab such as candy and cupcakes.
Members of Fullerton College Associated Students and Transfer Center were also present on site, answering students' questions about these programs and their impact on the college experience.
The Student Trustee from Fullerton College Chloe Serrano said that despite the hard work on setting the event by the AS Vice President of Activities Hannah Hernandez, Club Rush is an excellent way for all students to get more involved with campus activities, meet new people and discover new interests.
"Our VP of Activities, Hannah Hernandez, worked very hard on this event and it's just great seeing all the students here and for all of her hard work to come to fruition," said Serrano.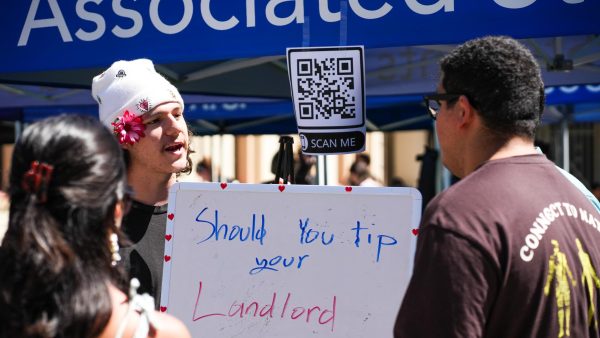 Leaders of some clubs expressed they were satisfied with the turn out of the event and the number of students who signed up and showed interest in their clubs. "As far as I know, It is currently 11:45 a.m., and we have a good amount of new members right now, so I would say it is a great thing," said a member of The Drone Club Aaron Sam.
Club Leaders and attending students said that Club Rush was not only a place to gather information but an event to meet new people, talk to others with similar interests, and get to know the school better by connecting with school-related programs.
"I think this [Club Rush] is really good for the students, because they get to see what it's part of the campus," said president of the Applied Engineering Club Raymond Chbeir."I did not know there were some of these clubs here."
"There's just something about it that I just need to feel more connected and more grounded into this, you know, not just being just a basic student who just goes to classes every day," said freshman Blake Castillo.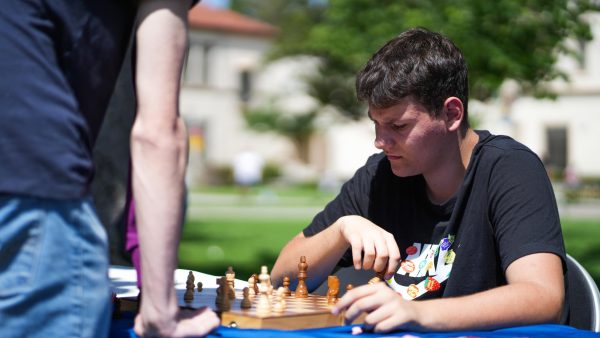 With Club Rush concluded, Fullerton College is set to have the ceremony for the unveiling of Cruz Reynoso Hall as their next big event, happening on Thursday, Sept. 14 at 4 p.m. outside of building 200.