In a time where their season needed a jolt of energy, the Hornets fought hard grabbing their first win of the season snapping a three-game losing skid against El Camino Warriors 2-1 on Friday afternoon.
The first half got off to a fast start for the Hornets as sophomore midfielder Sheccid Carrillo scored just 30 seconds into the game, getting that early lead the Hornets had been looking for.
"When I was running through the sideline, I honestly hesitated for a bit. But then I saw that I had a clear shot, so I went for it" said Carrillo when asked how she scored the first goal.
The Hornets were not done with the early scoring as sophomore forward Yvonne Ventura capitalized off a great pass from Carrillo to score the Hornets second goal at the 17-minute mark.
"I tried to get behind the rebound that was taken up, and when the ball got to me, I just finished it in so we would get that second goal," said Ventura.
The offensive steam cooled off for the Hornets as they were held scoreless the rest of the first half, unable to even get another shot on goal.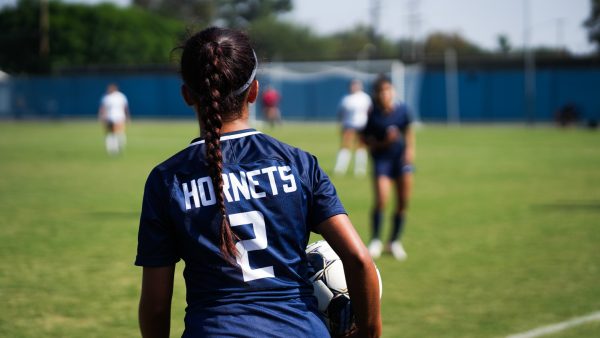 Coming out of the first half, the Warriors struck some luck as they were granted a penalty kick at the 50-minute mark.
Warriors' sophomore forward Allison Sibley used a strong leg to get the ball just past the reach of Hornets freshman goalie Nyla Contreras to make the score 2-1.
Hornets freshman defender Yaritza Morales received a yellow card at the 75-minute mark after an aggressive play for the ball colliding with a Warriors player.
The Hornets showed true grit and defense was premium in this matchup as the final whistle was blown and the Hornets stood victorious.
No Hornet defender was bigger for the team than Contreras the goalie, as she went 11-12 on save opportunities. Contreras was huge in handing the Warriors their first loss of the year.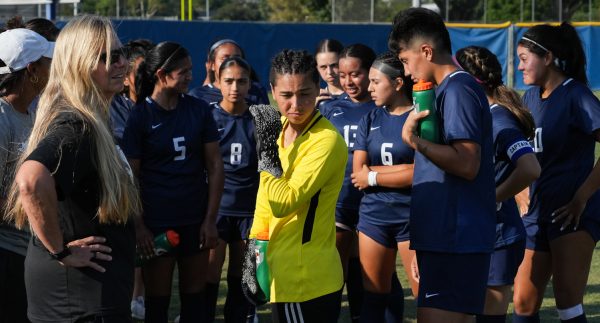 The Warrior's defense was superb as well holding the Hornets to only two shots on goal, but they were both converted by Hornets.
El Camino came onto the pitch undefeated at 5-0, having outscored their opponents by a score of 18-4 before dropping this one to Fullerton College.
"One of the things that helped us in this matchup was our offense, and that helps put a little more pressure on defense," said head coach Pamela Lewin.
The Hornets hit the road to face the Vikings of Long Beach City College at 4 p.m. on Sept. 22, looking to capitalize off an impressive win.