"We are here loud and proud," said LGBTQIA2S+ Resource Projects Lead Ariel Gentalen. A statement that captured the essence of the Queer Social: Bi and Pan Mixer that created a safe space for all folks in the LGBTQIA2S+ community to thrive in.
This week is Bisexual Awareness Week and to celebrate, the LGBTQIA2S+ Resource Program offered food and an art workshop on Wednesday, Sept. 20 that allowed students to relax and learn about the many things the program has to offer.
September is known as Bisexual Awareness Month and is celebrated annually by the Bisexual Resource Center, a non profit organization which started in 1985 that provides resources, support, and a community for Bi/Pan/Fluid/Queer folks throughout the US.
This semester, the program hosts a queer social mixer every month in honor of every identity in the LGBTQIA2S+ spectrum. The idea is to gather together, talk about identity, and create a community that creates a safe space for students.
The resource program was founded as a need to support the LGBTQIA2S+ community on campus and create visibility. The LGBTQIA2S+ Resource Program aims to create that visibility and let students know that they have a space where they feel like they can have someone to openly talk to.
Building 500, room 512 is the heart of the Resource Program and is open Monday through Thursday from 9 a.m.-4 p.m..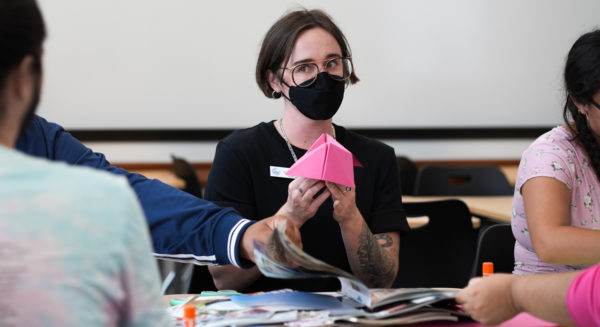 Other workshops and events such as Pronouns 101 are presented by Gentalen, who has been touring the program to students, faculty, and staff to create a greater understanding of trans and gender non-conforming student needs. For LGBTQIA2S+ History Month, the program also offers LGBTQIA2S+ History 101.
"One of our goals is to have a free standing LGBTQIA2S+ space. We are also going to start piloting a scholars program that puts students in connection with our mental health therapist and an academic counselor to try to bolster their academic journey. We hear that there is a need, and we want to rise to meet that need," said Gentalen.
The program offers academic and mental health counseling support so that they always have someone to speak to about their educational careers. It may be a difficult journey being a part of this community in society, but it doesn't have to be taken alone.
LGBTQIA2S+ community therapist Yanel Bueno is available and offers mental health support as well as runs programs like the Loud and Proud Process Group which hosts themed meets to discuss the everyday challenges that the LGBTQIA2S+ community faces. These meets rotate between Tuesdays and Wednesdays, happen three times a month, and always present a new topic to talk about.
"October is LGBTQIA2S+ History Month, and we have a whole host of programming. We have a very big resource fair happening Wednesday, Oct. 4 from 11:30 a.m.-1 p.m. in the quad by the 200 buildings. We will have on and off campus resources available for students to explore. A trans-owned bike group is coming in from Santa Ana called The Bicycle Tree. It will be a really big celebration of community and connecting with each other," said Gentalen.
At the mixer, students quickly started to socialize and relax after a long day of classes. Art materials were brought out as an ice breaker to open up students and help them express themselves in a creative way. Collaging, drawing, and friendly conversations helped incoming students walking into the class comfortably and join the space.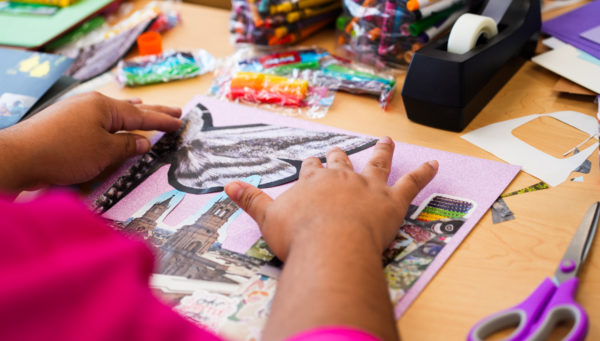 "We have crafts and food at these events to decompress from the day-to-day of classes, be with the queer community, and hopefully feel supported," said Gentalen.
The next Queer Social Mixer is for Ace/Aro Awareness Week on Wednesday, Oct. 25 from 1:30 p.m.-3 p.m. and will open discourse about identity, representation, and bonds throughout the community.