In their OEC home opener, the Hornets' second half woes continued, as the team gave up three unanswered goals to the Pirates in a 25-minute stretch to lose the match 3-0 Tuesday afternoon.
The first half saw a neck and neck draw between the two teams, with Fullerton (1-5, 0-1) showing a strong defensive effort to keep Orange Coast in check from having many opportunities of scoring.
"We had some chances to capitalize, but we have little mistakes that we need to fix, and focus more on creating opportunities to score goals," said head coach Pam Lewin.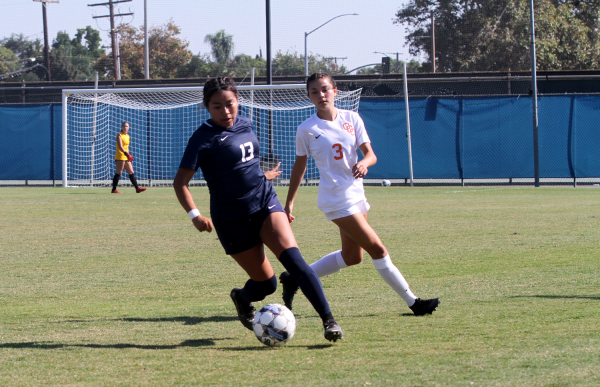 The Pirates busted the game open in the second half with two goals in just seven minutes, coming from sophomore forward Sydney Powell and defender Shelby Giuntoli.
"The ball was going through the goalkeeper, so I kept pressing and she fumbled, and that is when I got around and scored my goal," said Giuntoli.
Powell added insurance to the Pirates' lead in the 75-minute mark with a powerful strike into the top right corner of the net, bringing the score to its final of 3-0.
"I dribbled the ball for about 20 yards, then got right inside where the goalkeeper was, and then shot it through the top right corner," said Powell.
Orange Coast College (6-2, 1-0) is off to a hot start this season and the trend continued in their first conference game.
Pirates freshman forward Rian Landavazo notched a pair of saves, while freshman forward Stephanie Serrato picked up an assist in the first goal scored by Powell.
"This was our first conference game, so it was great to get a win and start off on the right foot. It's like a bounce back from our last game we lost against Pasadena," said Orange Coast head coach Kevin Smith.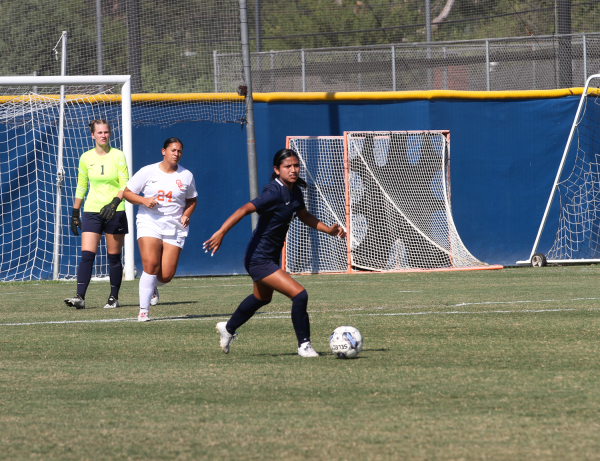 Hornets' freshman defender Hayley Abeleen started at goalie in place of freshman Nyla Contreras, where she collected a total of six saves in nine chances.
"Our field player Hayley Abeleen did a great job as goalie, and also Yaritza Morales, because without her, we would have been worse. But we just have to keep improving upon the attacking point of the game and we will do better," said Lewin.
The Hornets will go on the road to face the Irvine Valley College Lasers (2-6, 1-0) on Friday Sept. 29 with a 3 p.m start time.