In a world where any thought or idea can be politicized, the war between Israel and Palestine, on an even larger scale, has been no different. Both sides feel they are right, and to not speak at all has delivered an even harsher reaction.
The Hornet has spoken to Americans in Orange County who are on both sides of this conflict, either as immigrants from the war-stricken countries or have family ties to Gaza as well as the surrounding areas. Their testimony is planned to give insight to the feelings of those who know a person or multiple people that are involved in these horrors.
Neither of these testimonies reflect the feelings of The Hornet as our duty is to remain neutral and unbiased. Rather, we serve as a platform to give all people a voice, no matter the circumstances.
NOCCCD Palestinian student and an Imam of the Islamic Center of Yorba Linda react to the war in The Middle East:
As the Israel iron dome has set Hamas' missiles ablaze, since the invasion of Israel on Oct. 7, Palestinian citizens in Gaza expect to be the targets of collateral damage. Israeli Prime Minister Benjamin Netanyahu vows to "wipe Hamas off the map," as reported by CBS News.
Jana Shawar, a student in the North Orange County Community College District has been watching from afar, as her native country Palestine, now sees its most isolated territory, Gaza, prepare to be invaded by Israel.
"This isn't new. The people of Gaza have experienced violence from the Israeli government for years now," said Shawar. "Nearly every Ramadan, the people of Gaza are bombed. I think this has shown how biased and corrupt the media has been."
Furthermore, for Palestinians, there are many restrictions and stipulations surrounding their daily lives.
"The daily life of a Palestinian can vary significantly depending on their location and circumstances," said Shawar. "Palestinians living in different areas, such as the West Bank, Gaza Strip, or within Israel, may experience common aspects of life including movement restrictions, security measures, and separation barriers."
Shawar said that seeing the deaths and suffering of Palestinians is hurtful.
"It is terrifying to watch the news and see the number of martyrs," said Shawar. "Turning on the TV and looking out on to social media and hoping that your relatives, cousins, and grandparents aren't the next victims of Israeli cruelty."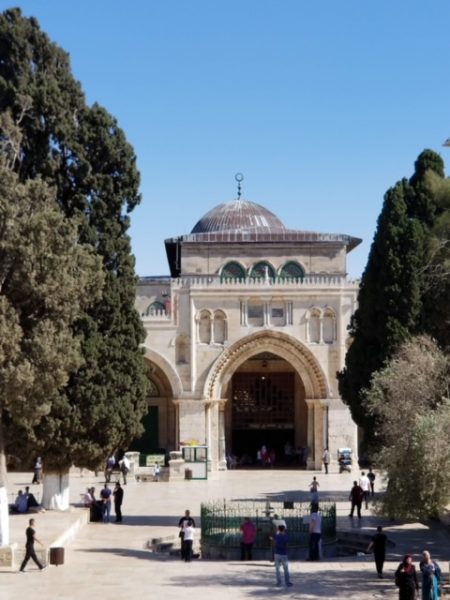 While many famous figures and commentators have shared Shawar's plight, Israel Defense Forces have continued to drop leaflets over Gaza to warn citizens, even when they invaded. 
Nevertheless, there are many Palestinians who feel that the Israeli retaliation is horrific and unwarranted.
Ahmed Soboh, the Imam of the Islamic Center of Yorba Linda and Chairman of the Shura Council of Southern California, said the Mosque in Yorba Linda is saddened and angered by the Israeli bombings in Gaza.
"I am originally from Bethlehem," said Soboh. "We are extremely sad and angry for all the killings that are taking place on innocent civilians." 
However, the U.S. and many allied countries have declared their solidarity with Israel. President Joe Biden addressed the country on Oct. 10 regarding the conflict and condemning Hamas for its actions. 
"We stand with Israel," said President Biden in his address. "We'll make sure Israel has what it needs to take care of itself. Like every nation in the world, Israel has the right to respond, indeed has a duty to respond, to these vicious attacks."
While some recognize Hamas as freedom fighters, Tal Axelrod from ABC News reported that Hamas is labeled as a terrorist organization by the U.S., the European Union, the U.K. and other countries.
"The United States has no right to call Hamas a terrorist organization after they placed Nelson Mandela on that same list," said Shawar. 
As Israel Defense Forces continue to enter Gaza, Palestinian officials prepare for death totals to rise as well as can only hope to be missed by the bullets of war and crossfire.
"Palestinians in the Gaza Strip often face restrictions on their movement due to checkpoints, security measures, and the separation barrier," said Shawar. "Despite these challenges, many Palestinians demonstrate resilience and adaptability, striving to create a better future for themselves and their communities."
"Israel is embarking on a long, difficult war," said Israeli Prime Minister Benjamin Netanyahu. "Forced upon us by a murderous attack by Hamas." 
For the Islamic community in Yorba Linda, the death total has included their family members who live in Gaza.
"We have extended family in Gaza with the same last name, and there are so many in our community who have immediate relatives there," said Soboh. "Some of them were killed, some of them are lost."
Soboh also said that for Muslim Americans, the process of crossing the border to the Palestinian territory is very difficult and could take up to a whole day.
"It is very humiliating, very degrading, as if they are telling you don't come back," said Soboh. "Specially at the borders of Gaza. It is really, really bad. Right now, they are trying to get injured people out, and they are not able to."
Throughout the entire conflict, Shawar and many Palestinian-Americans have watched their homeland enter another gruesome war from halfway around the world, only hoping for a cease-fire and peace.
"I hope my country will be free," said Shawar. "I hope that the children of Gaza will never have to wish for bread or to grow up. I hope that the mothers and fathers of Gaza will see their children and families grow and that the Palestinian Christians and Jews can live and worship in peace. From the river to the sea, Palestine will be free."
The Plight of a Jew: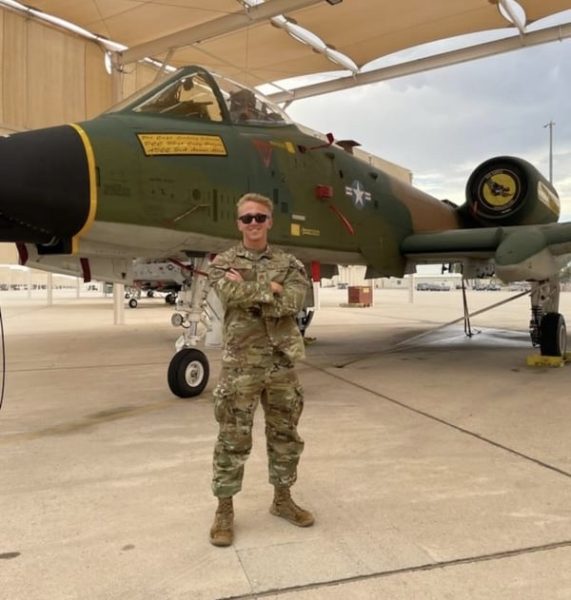 Ben Barak Foster grew up in West Hills, Calif., and has always carried pride about his Israeli heritage.
"My dad is an American, and while I don't have dual citizenship, my mother is an Israeli," said Foster.
On Oct. 7, at about 6:30 a.m. Pacific time, Hamas; a Palestinian-elected, Islamic, militant-political group attacked Israel, kidnapping and murdering hundreds of Israeli men, women, children and elderly.
Foster maintains active-duty status serving as a cadet in the United States Air Force Academy, he remembers the exact moment when he heard about the Hamas invasion of his lineal homeland, Israel.
"I know where I was, and I won't ever forget it," said Foster. "I woke up at a friend's house, I was traveling for a baseball tournament, and I woke up to the news. It felt like a nightmare, like it wasn't real. Just shocked."
Mati Kirschenbaum, a theology manager and Rabbi at Temple Beth Tikvah in Fullerton, spoke on his thoughts about these attacks.
"Our community has many family members and friends in Israel. We have one of our members who is in Israel, and one of our former children who grew up in our preschool is serving in the army there," said Kirschenbaum.
The Temple hosted a vigil on Wednesday, Oct. 11, for a whole community of Jewish people that gathered for solidarity and prayer for the loved ones still stuck in Israel.
"There have been friends of my members who passed away in these attacks," said Kirschenbaum.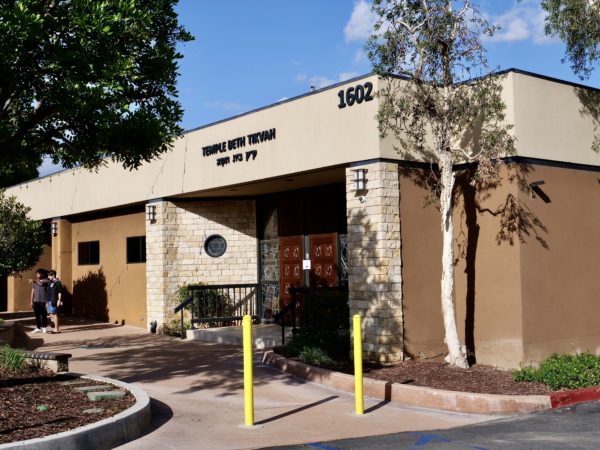 Israel's Prime Minister Benjamin Netanyanhu declared war against Hamas on Oct. 7, there has been an uprising in protests around the world, in support of Palestinians, and some seen in support of Hamas.
"I am speaking about Hamas directly, and not Palestine," said Foster. "Everybody thinks they are the good guy, and that results from a lack of education. So, if you do support Hamas, do your research and know what Hamas actually is."
The Hamas attack was planned on a Jewish holiday, according to NBC news. Many profound Israeli-Hamas conflicts have been on Jewish holidays.
Around 200 Israeli festival-goers were gunned down and kidnapped by Hamas soldiers in the kibbutz region, an area historically hit by Hamas attacks.
"It was a Jewish holiday," said Foster. "Simchat Torah, it's basically the end of the Torah. People are relaxing, they are sleeping, they are partying, like that festival."
According to CNN reporter Krystina Shveda, the Jewish population in America has had to deal with racism over the past few years. For Foster, he has not formally felt any antisemitism in his life.
"Personally, I have had it pretty good," said Foster. "I grew up in Southern California, which is the third largest Jewish population in the world, besides Israel and New York. So, I've personally not experienced much prejudice. I've been one of the lucky ones."
With only two years left in his undergraduate education at the United States Air Force Academy, Foster will pursue a career in Air Force aviation after graduating in the Spring of 2025.
*The views, opinions, and comments of Cadet Ben Foster are reflective of his own and do not represent the Department of Defense (DOD), U.S. Air Force, U.S. Air Force Academy, or U.S. military as a whole*