When most movies are released, they hit the theaters before they are able to be watched on your TV. With Gregg Araki's 1997 film "Nowhere," this order was just the opposite as the film was released immediately on VHS and DVD back when it was first made. Now, after 26 years of fans having to pirate and desperately search for this rare find, the movie finally hit theaters at The Frida Cinema in Santa Ana, California.
The Frida Cinema, along with cooperating theaters all over the country, debuted the 4K restoration to a sold-out showing of the film over the weekend. Fans, and even original cast members of the film, were able to see this version for the first time on the big screen with the help of the film distribution company Strand Releasing.
The film centers around a group of teenagers that try to survive the grotesque obstacles of the day, just long enough to make it to the highly anticipated party happening that night. While some don't survive long enough to either attend or to see the party's end, teen Dark Smith makes it to the proverbial finish line with his sanity in shambles while his crush is exploding into a gross alien.
Fans from all over Orange County gathered to watch the restored film and even got to meet with cast members James Duval and Sarah Lassez. There was also a Q&A session with the co-stars after the movie ended.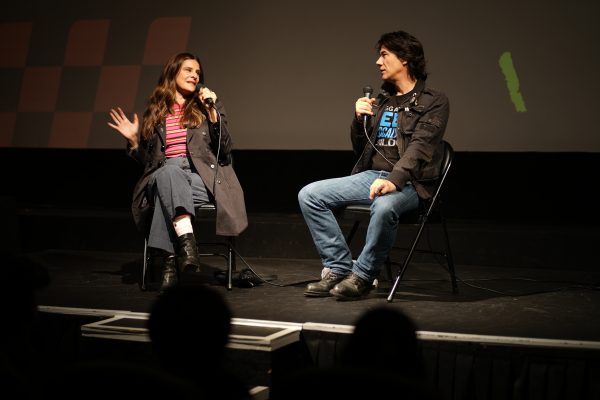 "I grew up in the '90s, and when I was about 17 or 18, I really got into film. I was watching so many movies and Araki's movies just stopped me in my tracks." said Trevor Dillon, film programmer for The Frida Cinema. "They were so different and so interesting. With that being said, 'Nowhere' is my favorite Gregg Araki movie because it's the most pure, unfiltered Araki movie I've ever seen."
After seeing his movie's films starting to degrade over the course of a couple of decades, Araki decided that he wanted to restore them to have audiences see it the way he first envisioned it.
"When we started working on the restorations, it wasn't that we didn't love the movies, but we hadn't seen them in a while. We kind of fell back in love with how crazy and fun and colorful and wild those movies are, 'Nowhere' in particular," said Duval, who played Dark Smith. "I think that, with the restoration, to be able to bring it to you exactly the way Gregg had envisioned it and to see it on the big screen in all its colorful glory, you can see and hear it in the way he meant for it to be seen."
Jose Vazquez
This movie can be summed up into seven words: sensory overload done in a great way. "Nowhere" takes your emotions on an incredible ride as one can feel every emotion possible while experiencing this film. Araki makes the viewer aware of their emotions as well through graphic in-your-face imagery.
Araki's use of symbolism is fashioned to be just as obvious to the audience as the film's imagery. Some of the film's deeper meaning relies heavily on the way his symbolism is used to tell of the hopelessness of the current generation's future and the ways that religion can be dangerous. This is seen most ardently through the religious infomercial seen by the characters that are the most vulnerable. By just hearing the pastor say, "Doesn't it make you feel so much better? Just thinking about going straight to Heaven?" characters Egg and Bart kill themselves in order to "feel better."
The rooms of each character are stylized exclusively to each person, down to the emotions they are feeling being seen out of their bedroom windows. For Egg, after her painfully soul-crushing encounter with a teen idol, she is seen entering her bedroom of pink and flowers through her window, where a tornado looms outside her house. This detail, however small in the scheme of Araki's vision, is clever and extremely well-done throughout the entire film.
However, the film has some scenes that do not make sense at all in the scheme of things, such as the outer space alien that keeps evaporating people and character Montgomery exploding into an alien after being abducted. In a way, they are weirdly funny. A strange way of adding some light humor into an already despairing film at times.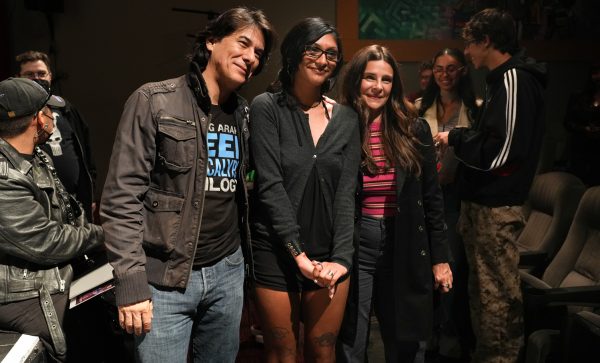 For Lassez, who played Egg, having a younger generation appreciate the indie film for what it truly is, is a humbling experience.
"The fact that we're here all these years later, and have all these young fans who probably weren't even born when we shot the movie, is really pretty cool," said Lassez.