Whether you are searching for a stunning roof-top bar, family inclusive entertainment, or a nature-infused trip, Melanie Walsh has you covered with her recently released book "100 Things To Do In Anaheim Before You Die."
Walsh invites her readers to journey across Anaheim using this book as a guide to the many pit stops brimming with magic.
"I think if you tap into those small businesses, you're going to find people who are passionate and people who really put their heart and soul into what they do," said Walsh. 
This book is beyond a travel guide, it's more a journal of a fourth-generation Anaheim resident sharing all the secrets on where to go and what to do. 
More importantly, this book is a cure-all solution to the everlasting question, "Where do you want to eat?"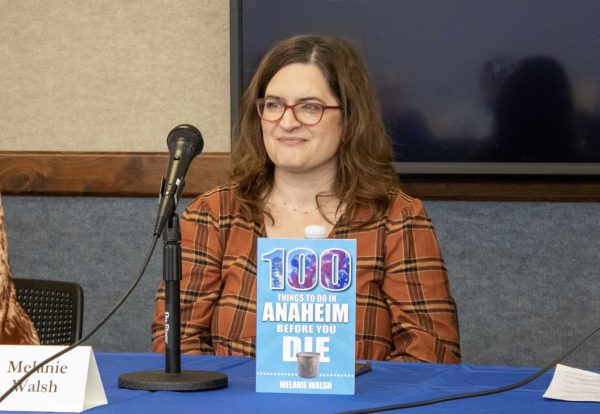 As you turn each page in the food and drink section, you will find tasteful recommendations of nationally recognized breweries like Radiant Beer Co., hidden speakeasies like The Blind Rabbit, and fantastical cafes like Requiem Cafe. 
After your brain is full of savory ideas, you can flip to the music and entertainment section. A collection of destinations that make you wish you had more Friday nights off. 
As a former content creator for Disney Baby, Walsh showcases her extensive knowledge on everything Disney. 
From a wall of ink pots coming to life in the World of Disney store, to hidden Mickeys spread throughout the Disneyland Resort, Walsh takes pride in the details. 
Recommending a destination or event is just the beginning. You can expect pricing, parking, contact information, travel routes, and more on each page. 
Most of the recommendations are paired with a tip below it, often sharing information privy to true fans. 
Speaking of pro tips, if you are a professional sports fan, Walsh advises you to visit Pearson Park in Anaheim. There you will find a full-sized basketball court featuring a butterfly shaped mural honoring Kobe and Gianna Bryant. 
Not a basketball fan? No worries, Walsh writes for all sports enthusiasts, including you bowlers. 
"Go on Strike at Splitsville," writes Walsh. Splitsville is a premier bowling alley that includes two stories of 20 bowling lanes and restaurant space.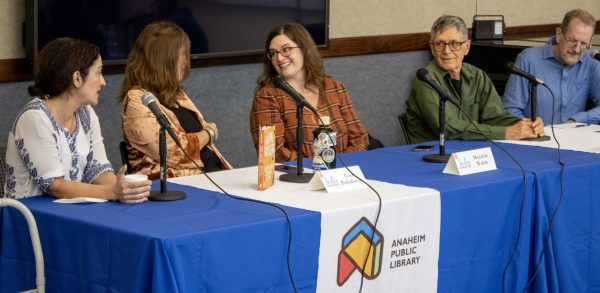 Anaheim's historical roots are deeply rooted in Germanic culture. However, that does not mean the city has not grown to embrace a multitude of cultures. 
In the culture and history section, Walsh endorses the Little Arabia District in Anaheim. It is an Arab American focused center full of bakeries, restaurants, businesses, etc. 
Pro tip from Walsh: "When visiting Little Arabia, be sure to capture a photo of the Hijabi Queens murals." 
"100 Things To Do In Anaheim Before You Die" closes with a shopping and fashion section. A section with recommendations so rare that you want to hide it from your friends. 
RARE by Goodwill is a trendy thrift shop that has all sorts of second-hand clothing, records, items and even furniture. Similarly unique is Visser's Florist and Greenhouse, Orange County's largest single florist and greenhouse. Walsh writes that the greenhouse is a wonderful spot to purchase a plant or a bouquet of flowers for someone special in your life. 
"100 Things To Do In Anaheim Before You Die" takes the brush to the canvas as it shows how culturally rich Anaheim is.
"Anaheim is a huge city full of wonderful people and small businesses, and they are flourishing here," said Walsh. 
Reading this book feels invigorating. It galvanizes you to go outside your comfort zone and step into that newly opened bakery or coffee shop. 
"There's something for locals, there's something for visitors. I tried when I was writing the book to make sure that there were things that were appealing to both audiences," said Walsh. 
The book is packed with a blended catalog of vacation hot spots and staycation events.  In addition, the loads of information are very straightforwardly organized by themed sections, seasonal activities, suggested itineraries, and an index. 
Walsh writes her informative piece in a very digestible manner that makes you smile and laugh along the way.
Forewarning: Be sure to hydrate and eat before you read because her language and descriptions are very tantalizing. 
"I love telling these stories. I love sharing about the things that my family and I are doing and the small businesses that I can support," said Walsh.