Bounce House, Nolan Void, Corner Condition, and Ceramic came together to play live music at "Sounds for Solidarity." They played on Thursday, Nov. 16 at the FTG Warehouse in Santa Ana to raise money for the Palestine Children Relief Fund.
The band Bounce House was the organizer of the event. The event made $200 with 100% of the proceeds being donated to the relief fund the following day.
"I feel like it was just the obvious thing to do," said Leery Queriapa, guitarist and singer of Bounce House. "There's kids out there and there are a bunch of people dying and they need our aid."
The war between Israel and Hamas has been recently getting more attention with it being brought to light on social media platforms and news organizations. Many want to bring awareness to the war and "Sounds for Solidarity" did just that.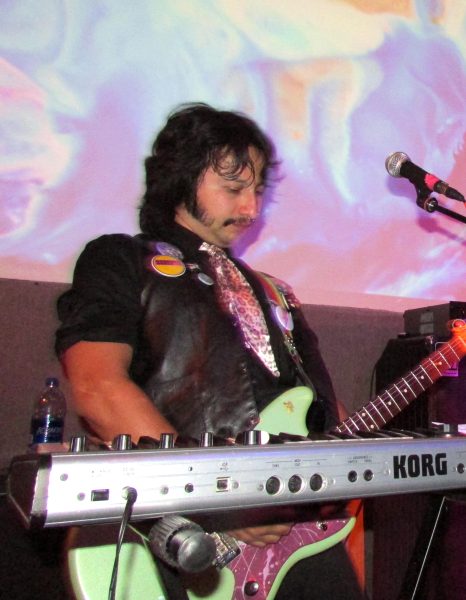 "It's nice to really see the community come together," said Nicole Bandoquillo, drummer of Ceramic. "We're coming to this place in the Orange County music scene where we stand in solidarity, and we're also trying to be aware of what we do and actually take action rather than just saying. I was really happy about it."
Many people showed up in the audience to support the bands and the cause. Patrons had to pay to get into the venue, which was part of the donation.
The event was shared through multiple social media platforms, which was how many of the attendees found out about the event. Many of the people in the crowd were friends of the bands playing.
"I think it's interesting that young people are trying to get together and maybe gather around a particular movement or maybe a set of ideologies," said member of Corner Condition Evan Hoe.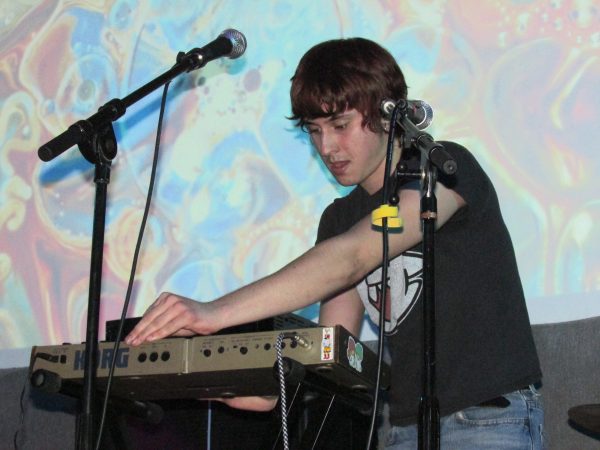 Several audience members were dancing and singing along. Bright, colorful lights, loud music and sounds of laughter filled the venue, showcasing the liveliness of the crowd.
"I'm having a great time, and I love that we're all building community around the fact that we're here to work on something bigger than ourselves," said audience member Laila Reshad.
The band members were all passionate about the event and were happy to be there for the cause
"The reason why we all do music is to cause some sort of positive change, whether it be in someone or an individual level," said Aguste Sharma, singer and guitarist of Ceramic. "It's nice to see not only us come together to serve this cause but to see so many other cool bands do it too, and we're doing it together."