In a captivating women's soccer match, the Rio Hondo Roadrunners handed the Hornets a tough 2-1 loss Friday afternoon at home.
The opening half belonged to the Fullerton Hornets as they asserted their dominance on the field, controlling the lion's share of possession. However, both teams remained in a scoreless tie as they headed into halftime.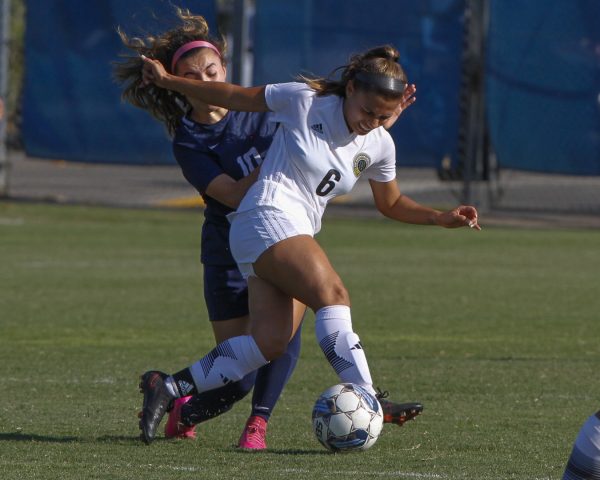 The second half brought a shift in momentum when Rio Hondo broke the deadlock when freshman forward Jackie Marin scored the first goal at the 63-minute mark.
However, Fullerton did not go away. They fought back in the game as sophomore forward Yvonne Ventura pressed forward and made an exceptional pass to freshman forward Danielle Narmi, who delivered a perfectly timed goal.
"I was really proud that I was able to finish it and very grateful for the pass from Yvonne. I'm really glad we could come together and score after being one down," said Narmi.
"I saw that it was going to go and because I was the center-mid I was going to try to get to the goal in order to score. But then I saw the chance of being able to take my time. And then when I saw Danielle in the center, I was able to pass it to her," said Ventura.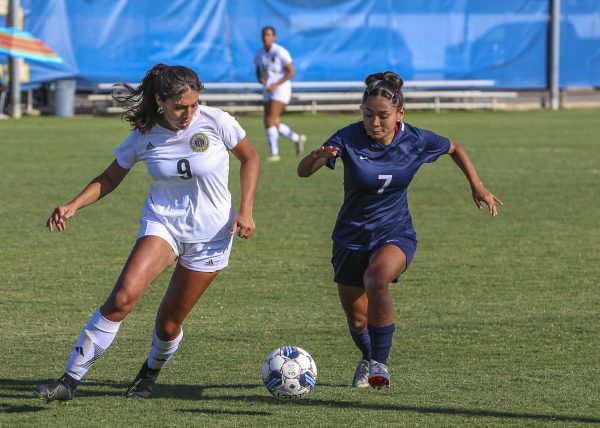 The Hornets tied the game but unfortunately, it was short-lived as just minutes after their equalizer, the Roadrunners answered back with a decisive strike from the boot of sophomore forward Aileen Lopez, securing the victory with a final score of 2-1.
"I thought we started pretty good and you know we cleaned up a lot of the things that we were struggling with during the game against Mt. SAC and defensively I think we were a lot stronger. I think the players understood what their positions were a little bit better," said Hornets' head coach Pam Lewin. "I just think that… when we tied it that we were going to have a momentum shift and then to just give up that goal about a minute after, so that they went back ahead. I think that kind of took the wind out of our sails a little bit."
The Hornets next game is at home against Southwestern College on Tuesday, Sept. 12 at 1 p.m.