On the corner of Commonwealth Avenue and Pomona Avenue in Downtown Fullerton stands a popular bar with an interesting back story. Hopscotch just celebrated its 10 year anniversary last November, but the building itself that houses this establishment is a lot older than a decade, hell, even older than a century.
The structure Hopscotch stands on was once a train depot in 1918, with tracks that ran up to it. Nowadays, you can find the railroad tracks down Pomona Avenue behind Hopscotch. On the inside you won't find a train schedule, but rather a rustic interior, pictures of Fullerton from the early 20th century and white strings of lights dancing from the rafters. Behind the hunk of wood that serves as the bar top are 24 rotating taps of craft beer and hundreds of whiskeys and spirits to choose from. There is also an outdoor space that serves as an outdoor cigar lounge facing Commonwealth Avenue. Hopscotch is one of only a few establishments in Orange County to have been allowed this type of outdoor premises.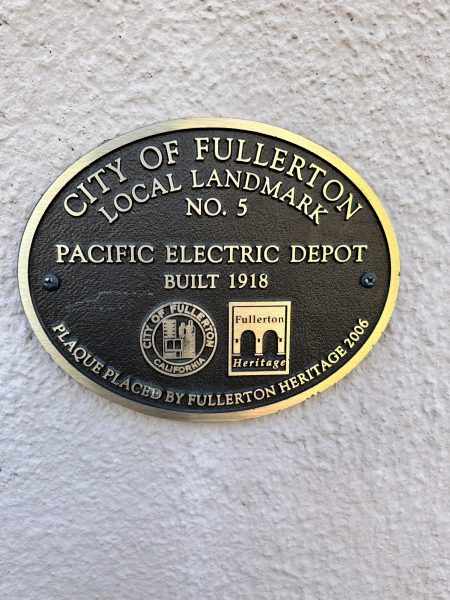 Bar manager and beverage director Jake Fascitelli, a veteran at the establishment of over eight years, believes working at Hopscotch is different from his other hospitality experiences due to the sense of family within the bar and the community.
"Hopscotch is a family bar… all the other industry workers around the Fullerton area like to come here on their days off because this place makes you feel so comfortable," Fascitelli said. "We have had a very high retention rate with our bartenders where [they] have been here for a long time, so you always see a familiar face when you come through that door."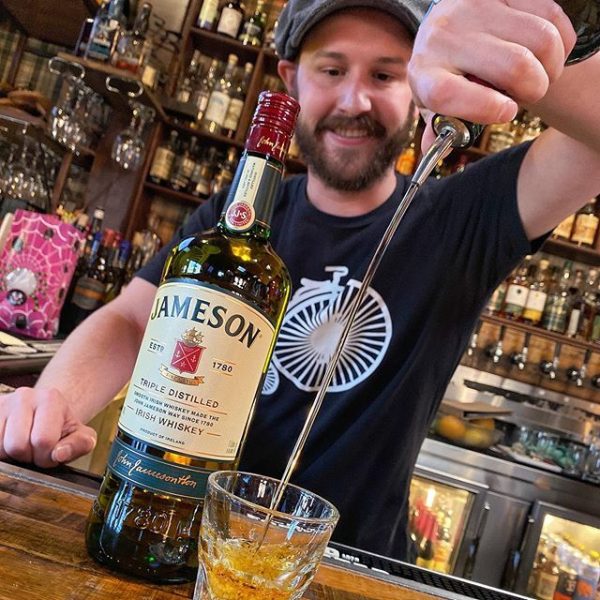 Nicole Robatian, an event coordinator and floor supervisor at Hop, shared her verbage on the design of the bar. "The interior design is going for a wooded, tavern feel," Robatian said.
These looks are evident from the ram and moose heads mounted throughout the facility, all original wooden beams, and of course a hanging penny-farthing bicycle, which happens to be the logo for Hopscotch.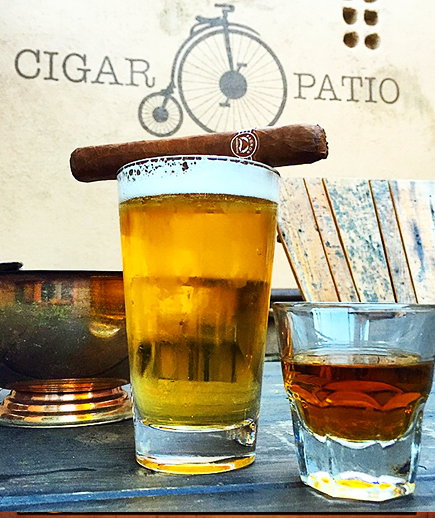 The walls, still holding the building up with original cement from 1918 according to Robatian, have powerful yet funny alcohol-related quotes written on them from the likes of Abraham Lincoln, Mark Twain, and Benjamin Franklin to name a few.
Hopscotch hangs its hat on being a whiskey bar first according to Robatian, but their food is not a weak link by any stretch. "The Hopscotch Burger" is simply phenomenal. A large, juicy patty made with angus beef that brings excellent flavor in its own right. Then throw on their garlic aioli, smoked bacon, and pepper jack cheese and this delightful dish is put together well. The "Mac N' Cheese" is equally elite. Baked in a cast iron bowl, this dish is a dream come true for all cheese lovers.
Hop is a pillar in Downtown Fullerton that is continuing to look for ways to keep thriving. The one time train depot now bar seems to be on track to do just that and celebrate another ten years according to Fascitelli. "Once you kind of dive into it, you can tell we have a ton of experience [here] in this place."